by Charlie Hislop.
"We've only got Craig David" LOL !
"Southampton is only known for one musical artist and he left here years ago."
This was a really depressing comment I saw about Southampton a while back. Is our musical worth as a small city just about the number of global superstars we have in a global industry, sold through a global media?  Still, we did grow one global superstar, which is actually pretty cool, Southampton! 
Craig didn't rise up out of nowhere: his dad, George, played bass in the Ebony Rockers, testimony to Southampton's racial mix in the 70s and 80s. Craig's career took off  working with Southampton's Mark Hill and Pete Devereux – Artful Dodger. Mark later joined local DJ Ridney, and Matt Auckland to produce Global House Party on the city's Voice FM, syndicated to 15 stations in six countries across the world. Craig David is a Southampton story – the place, the culture and the connections.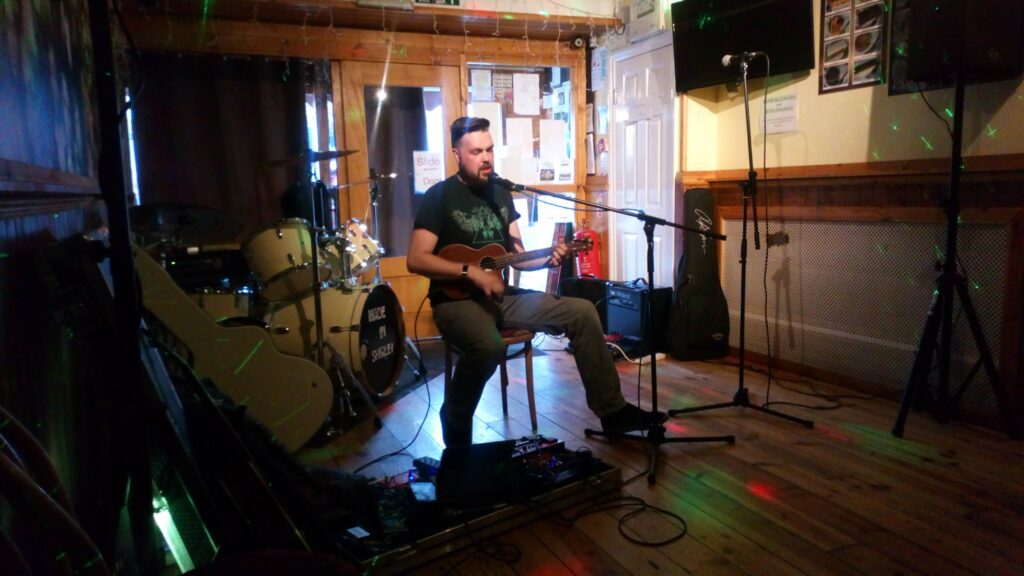 This is a city that makes music, lives music and loves music, although you don't necessarily get that from the city promo – apart from a reference to the Joiners or our Craig. The overwhelming bulk of our music culture misses the radar of the powers that be – either as a cultural or, perhaps more importantly, an economic sector. 
Yet on any day of the year, there are more Southampton people involved in the creation, production and promotion of music than any other creative activity, except cooking.  Musicians and singers, children, students, teachers, composers, DJs, producers, sound engineers, labels, studios, venues, radio people, music librarians, promoters, instrument suppliers and tech hire companies, social media, PR people, and journalists – that is a lot of people.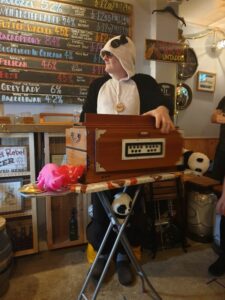 From the City of Southampton Orchestra – one of the largest amateur orchestras in the country, or the Youth Jazz Orchestra, to the pros working in London or on the cruise ships, bands playing small venues and the sixteen-year-old in their bedroom producing with a Mac, Southampton is a music city. Much of that culture is hidden from view – in pubs, clubs, garages, church halls, bedrooms, online, or late at night.
There are thousands more involved in the performance and enjoyment of music: listeners, streamers, live audiences and dancers  for isn't that also part of the performance and experience of music culture? 
More than any other art form, music is community.  Orchestras, choirs, ukulele jams, congregations and audiences – at the Brook, Turner Sims, SMJC, late night clubbers, or the crowd at the Swan in Woolston on a Sunday afternoon – these are communities: people sharing emotions, experiences and stories around music and song.  
When we first conceived Music in the City, more than ten years ago, it was as a project to support and promote all the different things music does: supporting learning; health and wellbeing; bringing generations and communities together; tourism and the economy; and just the sheer creativity and joy of it. MITC 2011 saw Indian classical music, the recreation of John Coltrane, experimental electronica and VJs in the Bargate, cellos in a library, orchestras, and a family choir busking in the street for charity. We wanted to reflect all the places and parts music played in peoples' lives.  
When Southampton Festivals created SO: Fest in 2012, it was unashamedly a Southampton affair to celebrate the 'festival' talent of the city: nationally famous artists, European touring bands, upcoming stars, local scene favourites, and regular pub covers bands – Sotonians all. We brought Dhol drummers, Kathak dancers, a string quartet and community choirs together to celebrate St George's Day., The Folk Orchestra, lyric writers and Jane Austen's piano came to the later SO: To Speak Festivals.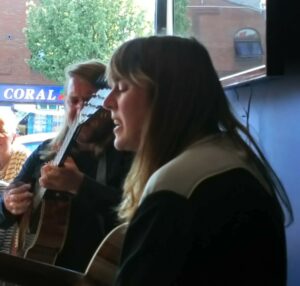 We have such a wealth and variety – and heritage –  of music to be proud of in Southampton. These days its Tyrone (main image) and FooR, Band of Skulls or Delays.
There's a new project exploring the city's 80s/90s Hip Hop culture (southamptonhiphopheritage.com). Before that it was the Ebony Rockers; David St John and the bands of the sixties; the Gaumont; the Alan Ross dance band at the Top Rank; and back through the bawdy music hall ballads of Charles Dibdin in Austen's time. 
We get a reminder of Isaac Watts every day from the Civic Centre clock. And centuries ago, when Southampton was a little bit French, travelling storytellers and lute players came over to sing in the street in the hope of winning the crowds and being presented with a medal from the city's Mayor – still to be seen in the Parlour in the Civic Centre. Before that, I'll even bet Cnut sat there on the shore whistling the top ten or composing his tidal concerto.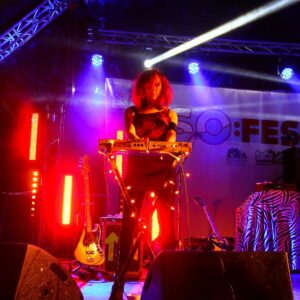 We are a music city to be proud of. We need action to re-build and support that culture after Covid, and music needs to be at the core of Southampton's bid for City of Culture 2025. But don't tell me we 'only' had Craig David.