The MAST Studio Theatre is premiering a new musical this month. Fantastically Great Women Who Changed The World is based on the popular and wonderfully illustrated award-winning book by Kate Pankhurst, and is kicking off in Southampton before heading out on a national tour.
In it, the heroine Jade breaks away from a school trip to her local museum to take a peek into the not yet open Gallery of Greatness. There she meets the original Wonder Women – including Frida Kahlo, Rosa Parks, Jane Austen, Emmeline Pankhurst and Marie Curie. From explorers to artists, scientists to secret agents, we hear the stories of the women who really did change the world in this family musical with a pedigree that packs a popstar punch.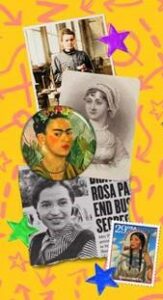 The musical is a joint production between the MAST Studios and Kenny Wax Family Entertainment. Kenny is the producer behind the international theatre phenomenon SIX The Musical that played a sell-out week at Mayflower Theatre this summer and has recently opened on Broadway.. Fantastically Great Women Who Changed The World stars features two of the original 'queens' from SIX The Musical, Christina Modestou and Renee Lamb.
The show is written by celebrated dramatist Chris Bush and Hampshire songwriter Miranda Cooper, whose many pop hits include Sound of the Underground and The Promise for Girls Aloud. Music and orchestrations are by Grammy, Brit and Mercury Prize nominated Jennifer Decilveo who has worked with Demi Lovato and Miley Cyrus.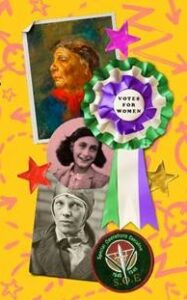 Fantastically Great Women Who Changed The World can be seen at MAST Mayflower Studios, Southampton until 20 November with daytime and evening performances. It is ideal for ages 6 and over.
Further information and tickets can be found at www.mayflowerstudios.org.uk
• Could you help to support In Common, for as little as £1 a month? Please help us to keep on sharing stories that matter with a monthly donation. Visit: https://www.patreon.com/incommonsoton