reviewed by Chris Richards.
Some Like It Hip Hop, some like it not. And despite everything I thought I knew about Hip Hop, I liked it a lot. Incredible dancers, sensational singers and an extremely cool narrator come together to describe the story with a sequence of cascading emotions. I laughed, I cried, I gasped, and I'd go back and do it all again in a heartbeat.
The story follows Kerri and Jo-Jo on their journey from subservience and disdain to equality and love via rebellion, exile, and subterfuge.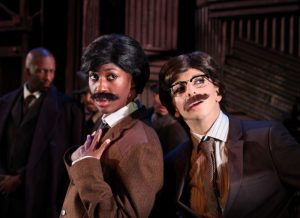 Originally performed in 2011, this show was written and directed by Kate Prince MBE, earning an Olivier Award nomination and 5-star reviews. It has returned and the narration begins with a reminder that this is no ordinary theatre performance, this is Hip Hop Theatre, so enthusiasm and noise are actively encouraged from the audience! This had me concerned, as I am extremely British until I found myself moved to clap, whoop and dance along culminating in a well deserved standing ovation.
This performance left me greedy for more, every emotion is projected from the stage like a laser bypassing thought and causing symptoms of joy, anguish, humour and sympathy. The storyline tracks a classic Shakespearian Comedy;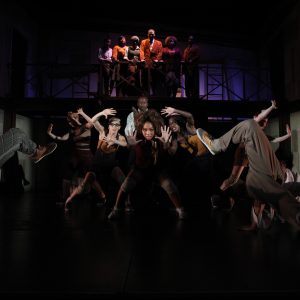 using rhyming couplets and comic relief in a manner the great playwright himself might have envied.The show does not shy away from showing human darkness with the light, prompting questions and political enlightenment from some teenagers sat behind me.
The main performance had a heart-warming and literacy advocating warm-up dance act performed by local young performers. This addition reflects the ethos and mission set by ZooNation UK, the production company behind Some Like It Hip Hop.
Tickets are priced between £19.50 and £34.50 with discounts for groups so gather as many of your friends as you can and show up for an evening of fun and entertainment in a big way!
There are two more performances at Mayflower, Southampton before continuing the tour, all dates can be found on the ZooNation UK website. Tickets available via the Mayflower Box Office and their website.