by Chris Richards.
Dick Whittington at the Theatre Royal Winchester is the very best example of a modern, festive, family pantomime. It's difficult to put into words what exactly made this performance so right and joyful. It was not too political, not too cynical and there was absolutely no mention of Brexit. There were no cheap laughs. There are the inevitable obvious jokes but all were delivered expertly to maximum effect. This show is not only family friendly but also truly catered to amuse every generation.
I guffawed, giggled, and beamed a grin from beginning to end. The theatre is supported by Play to the Crowd, the arts and education charity who also make opportunities in the arts available to young people in Winchester and across Hampshire. The cast making themselves available in the foyer after the performance with charity buckets, is above and beyond made a fun evening truly special, I admit I was a little starstruck! If you like panto, you will love this.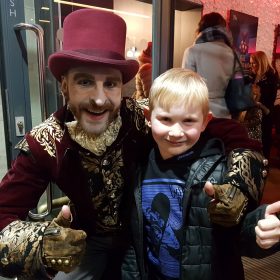 Ed Thorpe's eponymous lead is utterly delightful with an infectious glowing smile inspiring genuine affection and support. Joanna Brown as the love interest, Alice, cannot be praised highly enough. Her comic manners are only second to her musical prowess; I counted three instruments played on stage in addition to being a talented singer.  Julian Eardley's Dame Dolly Dumpling is charmingly bawdy, radiates warmth and expertly aimed humour – I could almost hear some of those jokes whistle over my 8-year-old's head with no more than a flicker of mild confusion to be eclipsed almost immediately. Jon Bonner is wonderfully versatile and made each of his characters unique with ease, like Brown playing an instrument beautifully onstage. This is Jessie Angell's panto debut and her performance as The Cat is captivating and a highlight; Libby Gore's twinkling charm is a delight; the support cast were wonderfully characterful and truly made the performance shine. And finally, Kristopher Milnes is deliciously villainous and fills the stage with his presence, opening the show by reaching out and creating a space for willing and enthusiastic audience participation.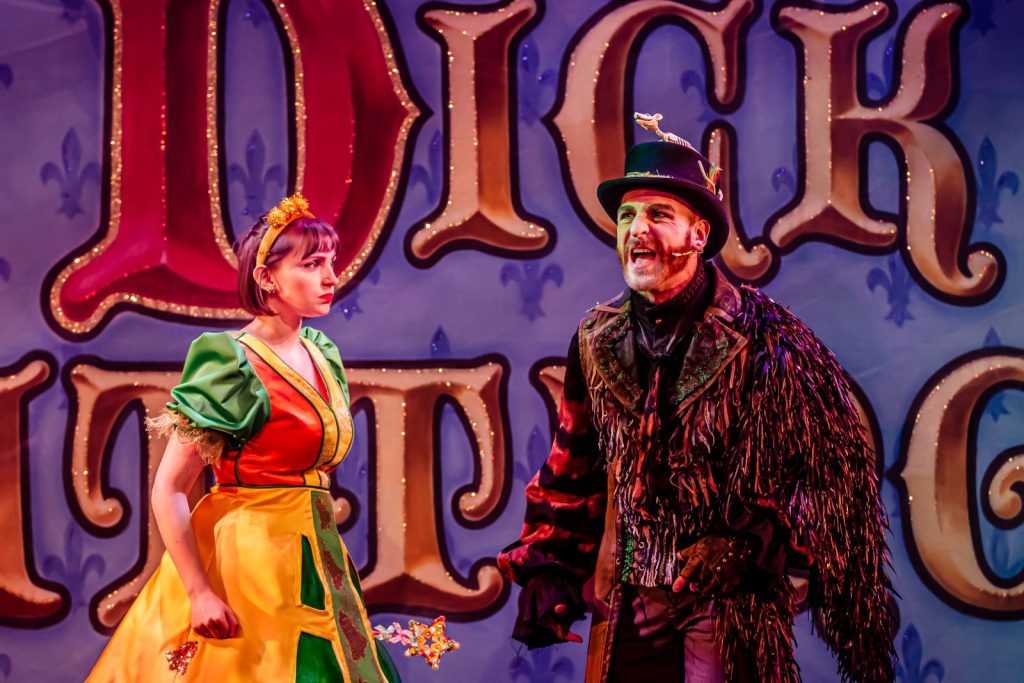 This high-quality production can only have been crafted by those with a true love and understanding of all things pantomime and what people want from this unique festive experience. A triumph for all involved. Our evening was enhanced and made complete by the excellent staff in the theatre who were attentive, open and friendly.
A short train ride from Southampton Central and pleasant walk to the Theatre Royal Winchester on a wintery evening under twinkling festive lights lay the foundation for a perfect night of panto! I grieve for every year this has happened and I missed it. I am seduced and will return for an annual pilgrimage for as long as they put on a performance.
Dick Whittington will be at Theatre Royal Winchester from Saturday 30 November 2019 – Sunday 5 January 2020. Find out more, including performance dates and times, and book tickets, at theatreroyalwinchester.co.uk or call the Box Office on 01962 840 440.