by Laura Downton.
Dig out your sparkly boots and brush off those dance moves – Mamma Mia! is back in town. The hit musical is back at Mayflower Theatre I went along with my own mamma (Ann, not Mia) to check it out.
For those who have escaped the global phenomenon since its stage imagining and subsequent silver screen success, Mamma Mia! brings together the hits of ABBA and uses them to tell the tale of a mother, daughter and three possible dads. Set on a Greek island, Sophie thinks she has orchestrated the perfect plan to find out who should walk her down the aisle. But things don't go quite to plan and hilarity and heartbreak ensue in equal measure.
Emma Mullen takes on the role of Sophie, played by Amanda Seyfreid in the film version that many will know well. The leading lady was the talk of the interval, with many commenting on the strength and versatility of her voice. Highlights of her performance included I Have A Dream and Honey, Honey.
As you'd expect, Mamma Mia! is a feel-good musical and if your sides don't ache from dancing along in your seat, they will from the laughter that the cast delivers. The chemistry between the mother of the bride's two best friends had the audience in stitches, myself included.
ABBA were famed for their intricate vocal harmonies and the cast delivered on all fronts. Stand out lead vocals – other than those of Emma Mullen as Sophie – came in the form of Donna (played by Sharon Sexton) pulling out a double whammy of emotional belters. Her rendition of Slipping Through my Fingers, followed in quick succession by a tear-jerking version of The Winner Takes it All, captivated the audience.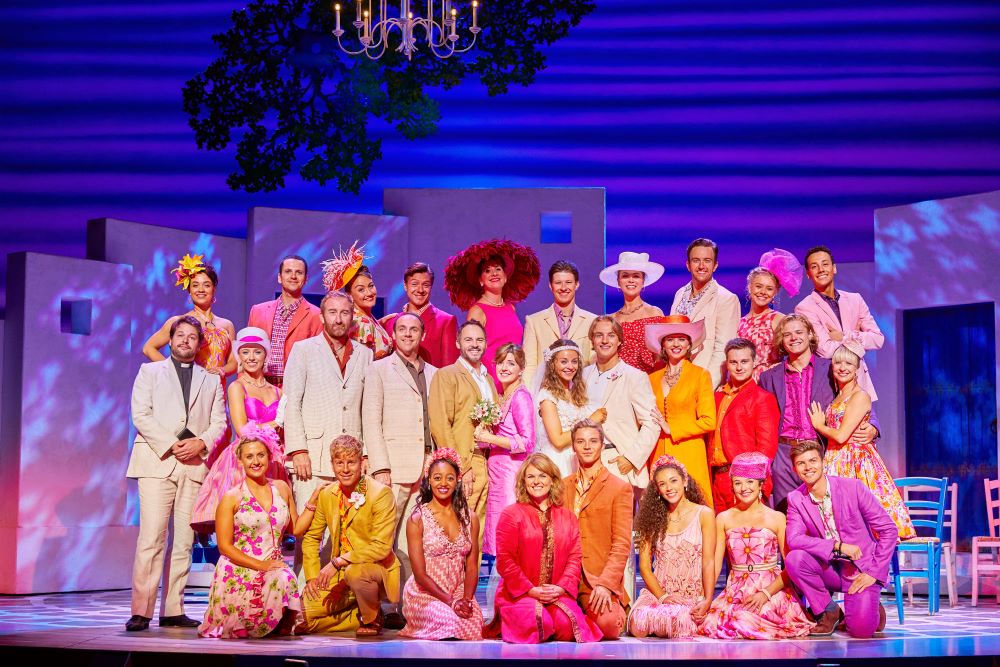 But if you thought Mamma Mia! was just about the vocals you'd be wrong. The choreography also impressed, with the upbeat numbers at the end of both halves really rocking up the energy in the theatre.
That said, the cast can't take all the credit for the frankly fantastic dancing going on last night. Most of the audience was up dancing in the aisles at the end of the show, disco moves and all.
Mamma Mia! runs at Mayflower Theatre until Saturday 29 February 2020 as part of a UK Tour celebrating 20 years since the show premiered in London in April 1999.
For tickets visit mayflower.org.uk