by Mike Daish.
Over the years I have taken quite a few street photography shots around Southampton. It's something I enjoy doing at least a few times a year. I used to find it very difficult to photograph complete strangers; it some how felt strange. Now I am quite happy to go out and snap anything that catches my eye. This small collection are some of my personal favourites from the past few years.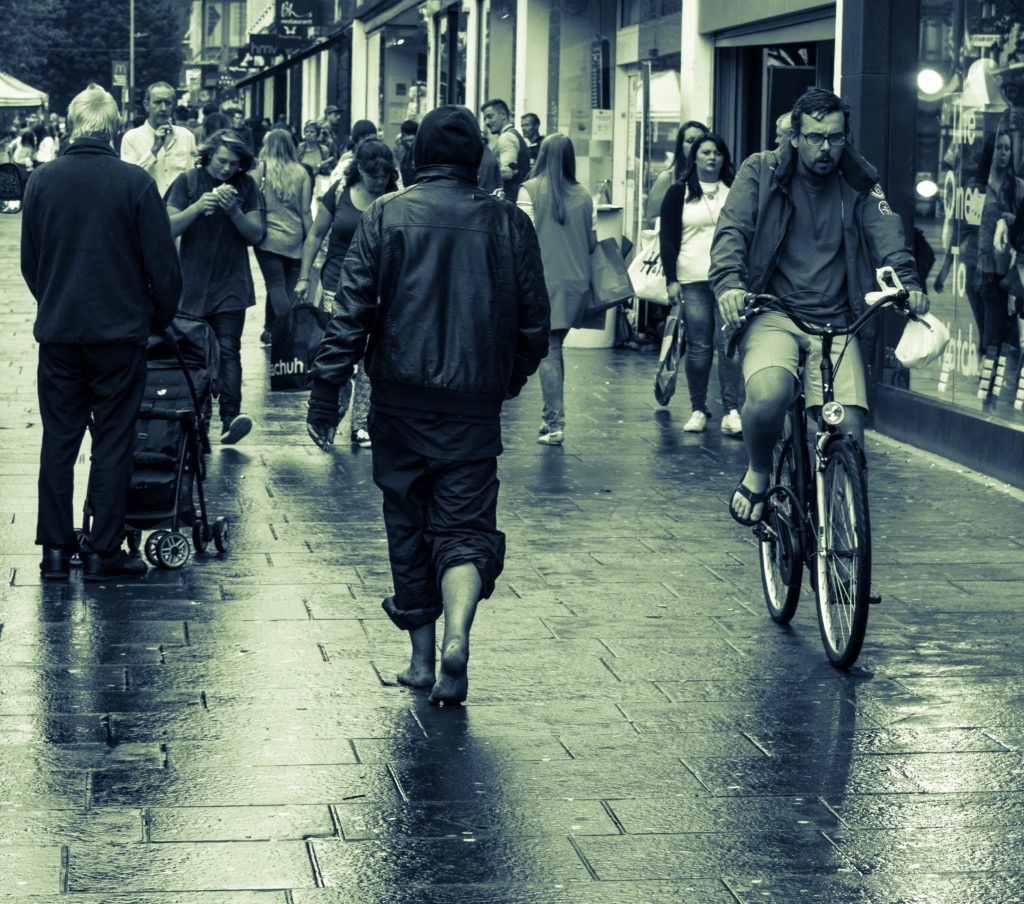 This was taken just near the entrance to WestQuay shopping centre on the high street. It had just stopped raining and I noticed the guy who had just passed me had no shoes on, managed to grab this shot before he vanished into the crowd.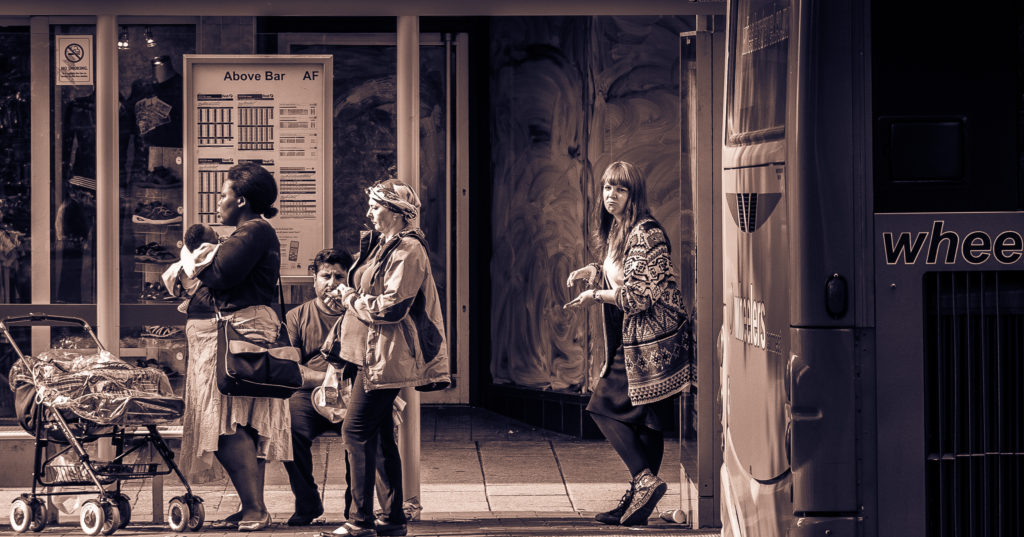 This bus stop scene was taken near the entrance to the Marlands shopping centre,  Above Bar. These stops are a great place to see some interesting people waiting for their transport to arrive. I often find myself imagining who they are, where they are going and what they might do when they arrive at there destination.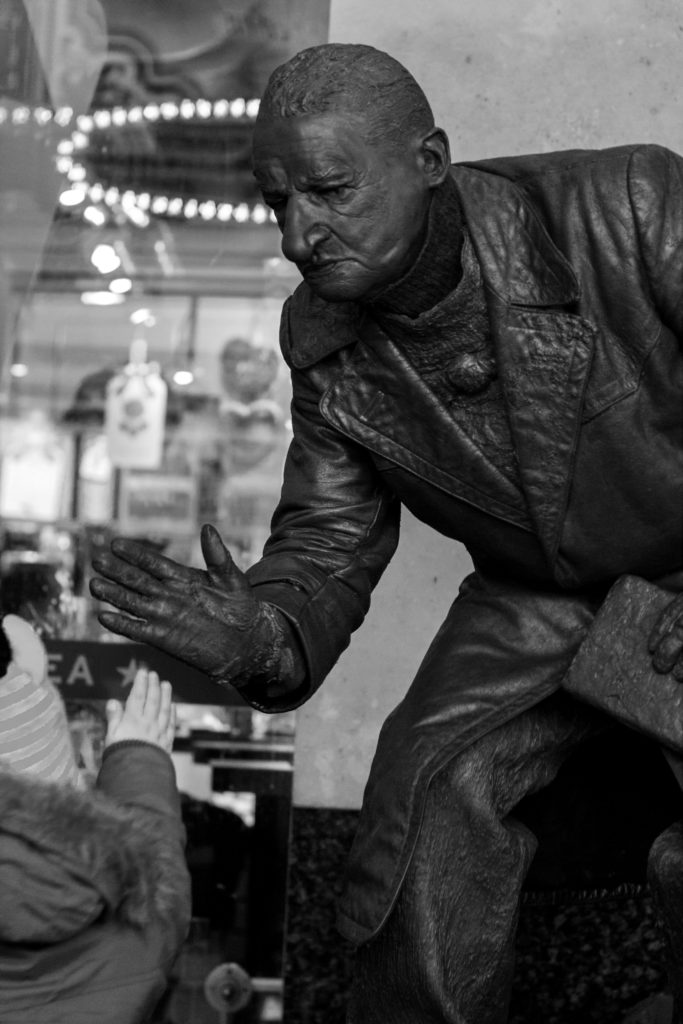 Another great subject to photograph are the street performers that are often seen around the city centre. I only just caught the high five happening in this photo.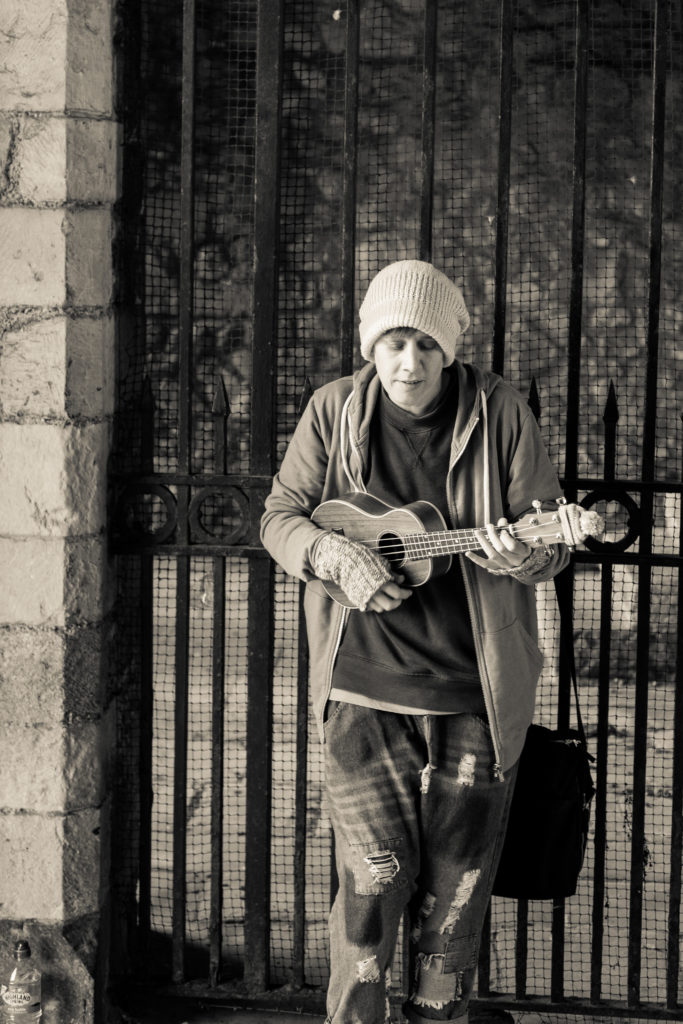 As well as street performs we are very lucky in Southampton to have some very talented buskers who perform regulary around the town. This shot is of the amazing Fragile Lucy playing her ukulele at the Bargate.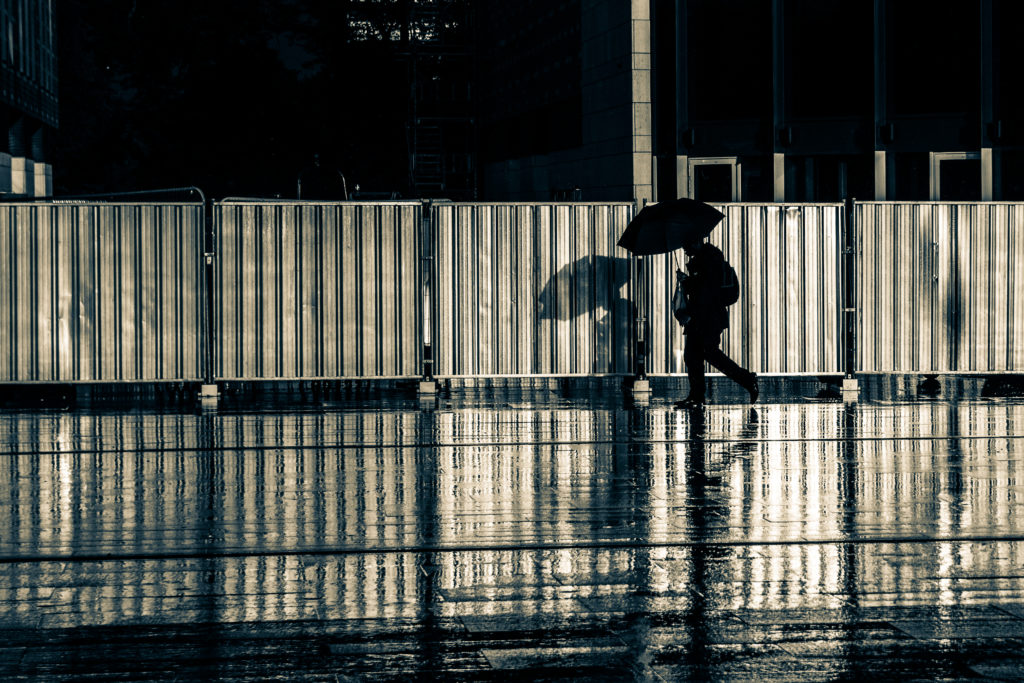 I like this shot of a person walking in the rain past the building work that was going on opposite Guildhall Square. This is now the completed John Hansard Gallery and Nuffield Theatre. The wet ground made for a wonderful reflection.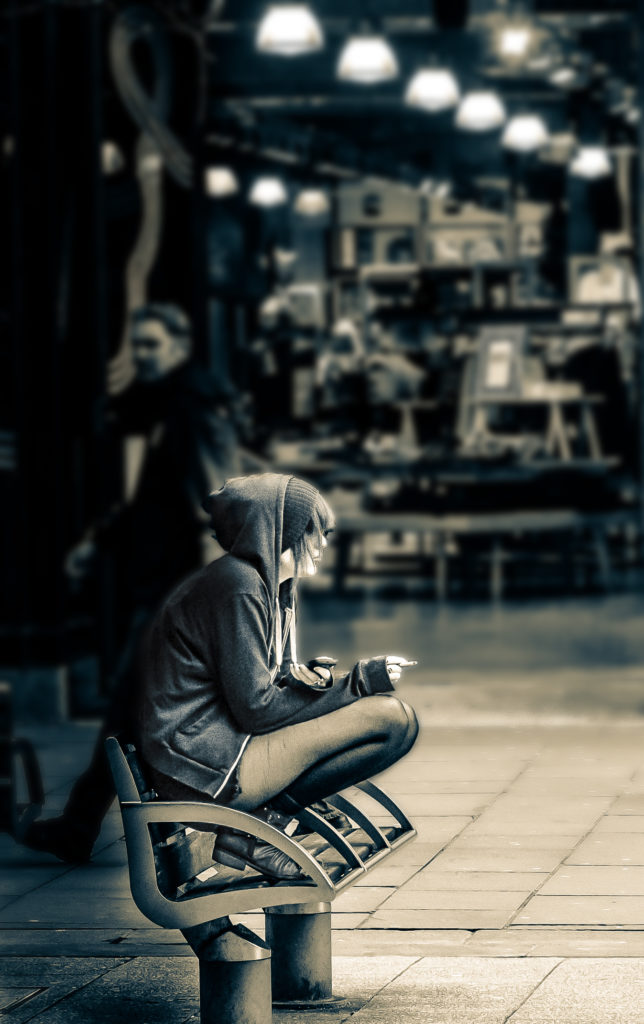 Now and then you just see someone and think they look interesting.  The way this person was sitting on the bench caught my interest so I took a quick shot while passing. So glad I did as it is one of my favourite street shots.