Write a Note  is a cornerstone the Southampton poetry scene. We look at how it all started and where it is today.
by Issa Loyaan Farrah and Anita Foxall.
Write a Note – how it all begun
by Issa Loyaan Farrah.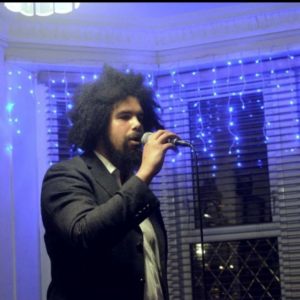 I set-up Write a Note in 2016. I was a regular at Notes Cafe open mic. So, when they invited me to host a regular poetry open mic, as a tribute to them I called it Write a Note. When Notes Cafe closed in late 2016, I took the night to The Talking Heads.
From the start, I wanted WaN to be a "come one, come all" platform; just about entertaining audiences and giving a space for people to express themselves. I think that the compère should shine a light on the performers and not take 'centre stage'. So, I made sure anyone who took the mic, whether a 'first-timer' or a seasoned performer, was treated equally as a creative, with equal appreciation and an equal time slot. Inspired by the Expressions Poetry Open Mic, I also decided to invite a music guest each month. 
In 2016, I had also begun performing at festivals as a solo artist,with Sombrero Fallout and the People's Front Room. I took great pride and pleasure in introducing quality acts I met at festivals to Southampton,such as Laura Victoria, as guest musicians.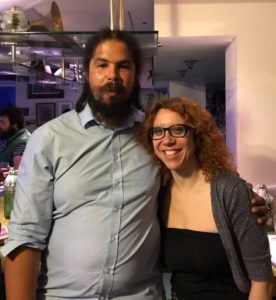 Encouraged by the success of the night, a well-wisher donated some funding. I used this to promote the night by hiring a great local photographer and poster designer- Francesca Harris. I enjoyed seeing new and regular artists performing everything from poetry to storytelling to monologue to comedy.
In 2017 WaN was featured in So To Speak's Festival of Words. And one of my happiest moments was when the author Eric Ngale Charles spoke at WaN as guest poet,and musicians Lady Nade and Dan Everett performed on this night. In 2018 the Talking Heads closed, and I decided to hand the night over.
Write a Note – a new home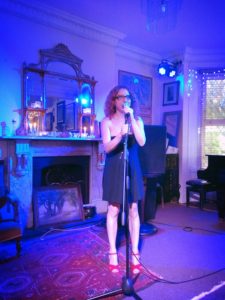 by Anita Foxall.
I started attending Write a Note at the Talking Heads in the spring of 2017, as a recommendation from my friend Dave Hubble, after I told him I wrote poetry too. I had been living in Southampton for just over one year, and despite having attended creative writing classes at university, the only audience I had had until this point, had been university classmates and professors, never a "general audience". There was apprehension and angst, but I still went and performed for an audience of other poets for the first time. Nervousness was replaced by self-fulfilment, and a sense of achievement, which made me become a regular from that moments onwards. More than sharing poetry and listening to other poets, which is an invaluable learning process, I made great friends, one of them was Issa.
When in 2018 Issa told me he didn't want to continue hosting the event anymore, but wouldn't like to see it disappear, he asked me if I would like to continue it. And so that year I took the reins of Write a Note, with the added challenge of having to find it a new home, following the heart-breaking closure of the Talking Heads.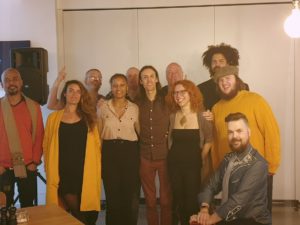 This marked a new phase for the event. The anxiety of finding a new place was great, however one evening, with the support of three other poets, Dave Hubble, Damian O'Vitch and Duncan Green, we walked the streets of Southampton with the mission of finding an appropriate venue. Many places were attempted: some weren't really appropriate for a quiet poetry night, some would charge for use of their space, and others weren't of easy access. But we persevered and after a few hours and a lot of walking, we decided to regroup and go for a drink at Caskaway, a micropub in Oxford Street. This was a place I knew well, but had never considered; though as we walked in the three of them told me that this could be the place. Caskway was small and rarely had events, and there wasn't much physical space for a "stage". But I agreed that we could give it a try, so that same night I spoke to Ian, one of the owners, and he was more than happy for us to continue Write a Note there on the last Thursday of every month.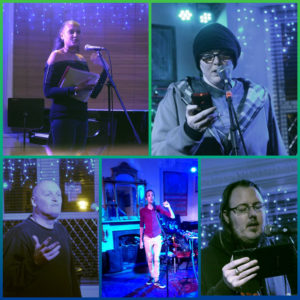 (That evening, walking the streets of Southampton together saw the "birth" of our Ghost River Collective; but that is a story for a different article.)
There was no stage, no microphone, no sound system, but due to the size of the bar, it worked well; and we continued with the same format: two open mic parts, and one guest musician.
Caskaway received us well, and felt like home; a small, cosy home where we could pick a corner to perform. But like any venue, it presented its challenges, being a bar, it sometimes was too loud and too busy with restricted movement.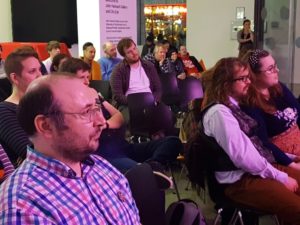 Throughout that period I organised four showcases in Southampton, in order to give the regular poets a stage where they could have their own longer performance moment, rather than an open mic. The first one was held at the John Hansard Gallery in February 2019, with the help and support of Dave Hubble and Hannah Cox; a few months later, in April 2019 as per invite of Pete Hunter and Apples and Snakes, there was another one held the Nuffield theatre in collaboration with the 451 City event; later that year, In October 2019, in collaboration with Micro Music, Tony King and I organised an evening of poetry and music held at Coffee Lab; and the last one, just before lockdown in early March this year, was held at October Books.
My aim in driving Write a Note is to ensure we continue creating and supporting each other as a creative community, learning together and challenging one another. Reading one's poems/texts in front of an audience can be daunting, but both Issa and I always had the main purpose of making Write a Note a welcoming supportive event, both for experienced and new poets.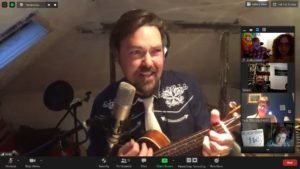 Lockdown has not stopped us, and it is with great joy that I was approached by a group of regular poets who wanted to continue it online. Hannah Baxter was the great support and force behind it, they helped me set up the online video chat and together we organised a testing session with other poets. Though online events may have by now become somewhat exhausting, with the added pressure of isolation and uncertainty, it still has been a great support for many of us.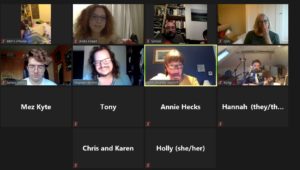 Write a Note has been punctuated with the distress of finding itself without a "home" a few times (more recently now with the loss of Caskaway), but it still is an event that I feel privileged to continue fighting for (and I know I can speak on behalf of Issa here too).
Other than the mentioned people, Write a Note has seen many supporters: its regular poets, guest musicians, audience; with their motivation, encouragement, and creativity. I can't express in words how thankful I am for every single one of these people.
Where we will be in the future, I don't know exactly, but we will continue our creative journey together somehow.
Visit the Write a Note Facebook page: https://www.facebook.com/groups/685481921624032/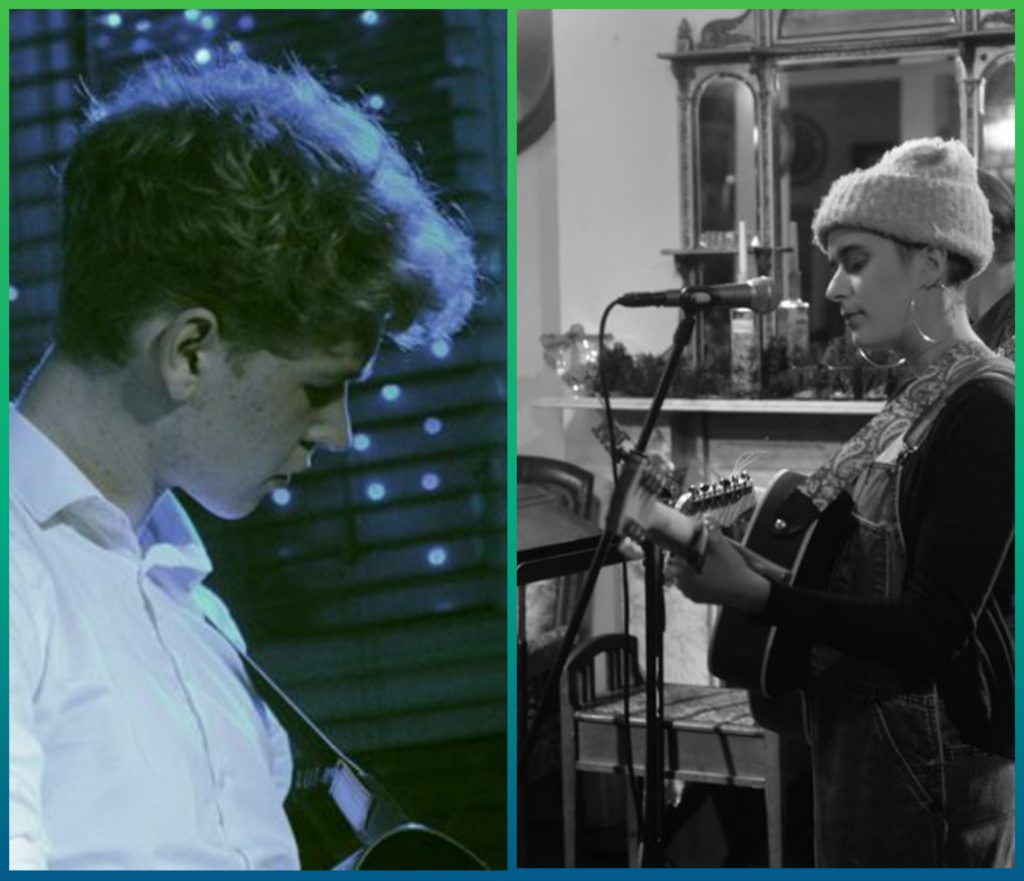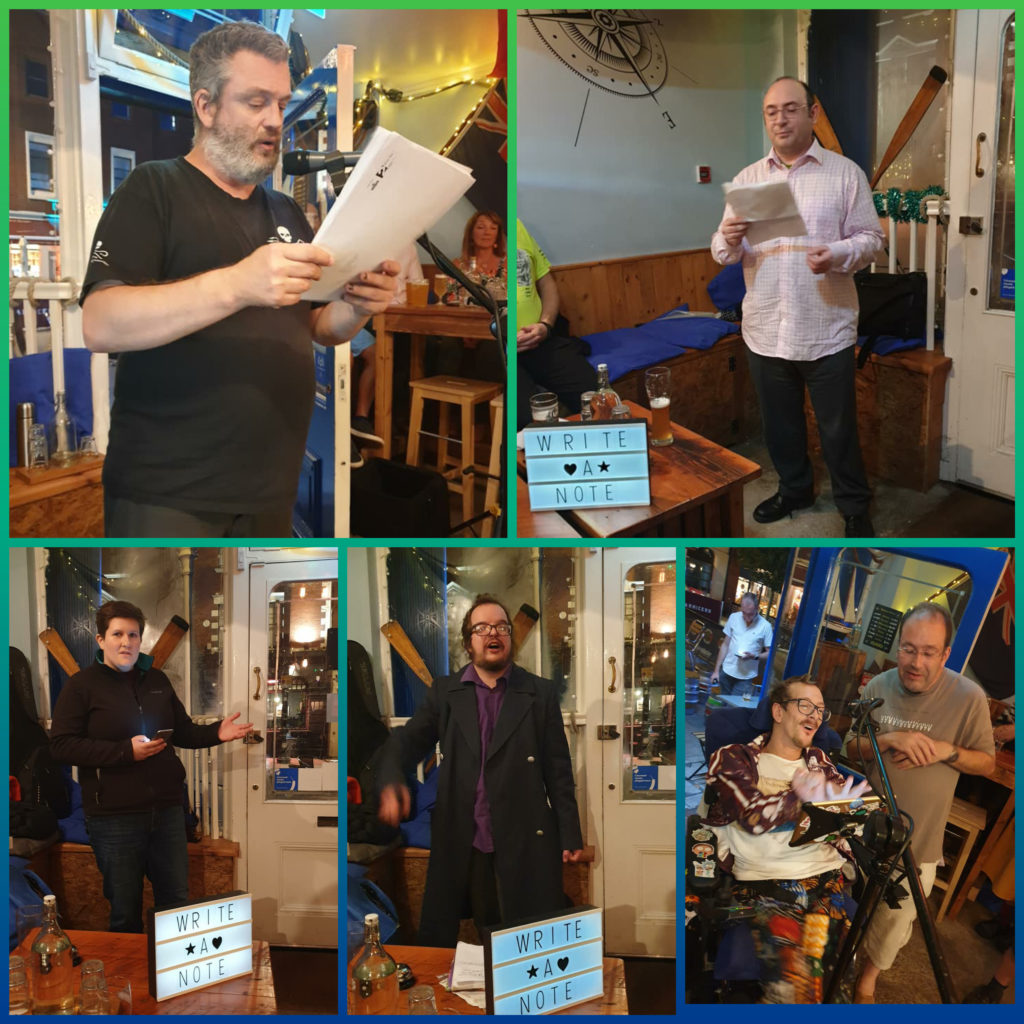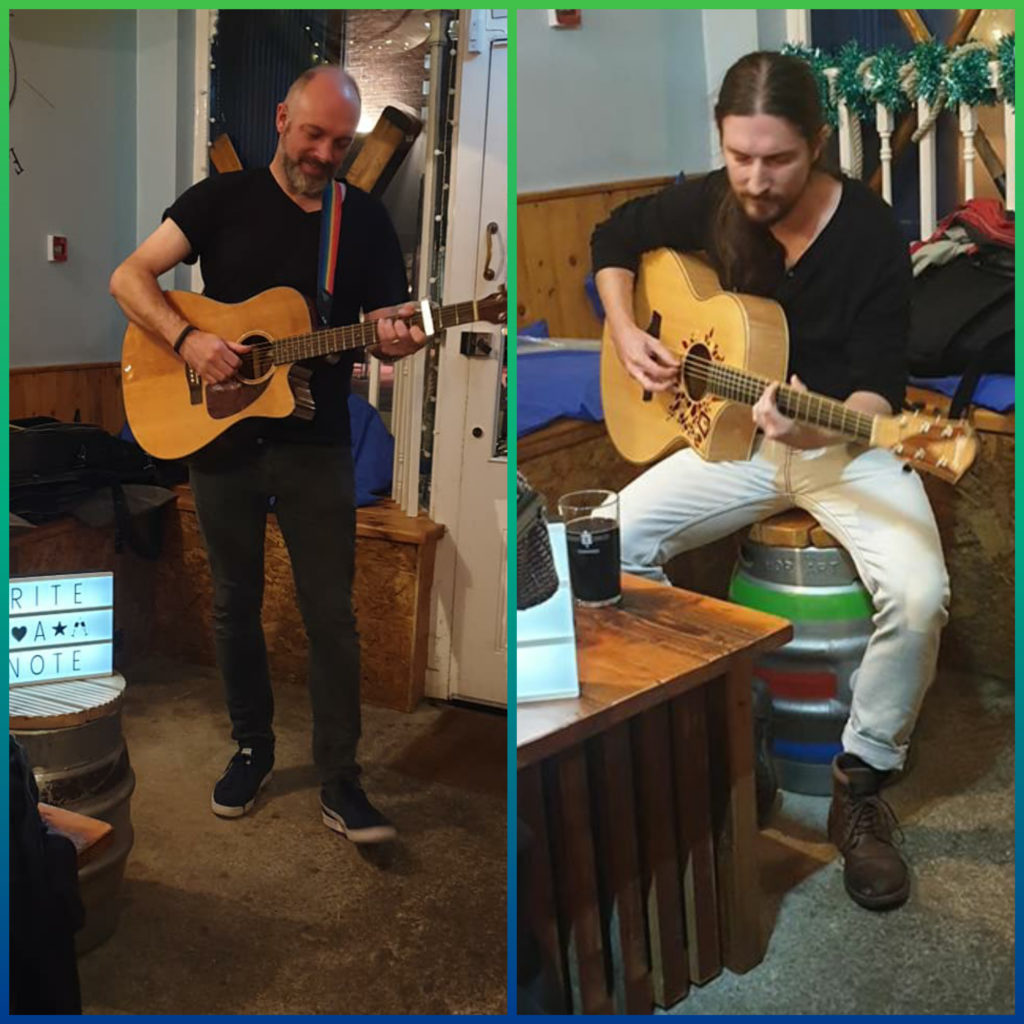 Main image: last Write a Note at the Talking Heads, photo by Keeley Dickinson