by Katie Isham.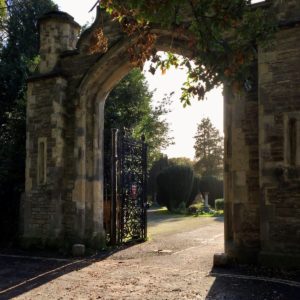 As Halloween is almost upon us, I thought it would be apt to go on a spooky Suburban Safari – a Cemetery Safari if you will. And the largest, and if I may dare to say, the most dramatic cemetery in the city is Southampton Old Cemetery. 
Located in the south-west corner of Southampton Common, this holy ground can be accessed from Cemetery Road, Hill Lane or a number of gates leading onto The Common itself. It's a 27-acre plot of history, nature and spirituality which is definitely worth a wander. 
A wander is the best way to appreciate the atmosphere here. A stomp or a run will get you where you need to be, but what if you don't need to be anywhere? There are dozens of paths to roam, and even more if you carefully pick your way amongst the lines of gravestones. One of my favourite paths is along the Hill Lane boundary where the gravel is joined by an abundance of acorns set free from above to accompany your steps with a satisfying crunch. A single visit here will never let you see all the cemetery's secrets, nor should it. You could visit here every day for a year and still not see all of it.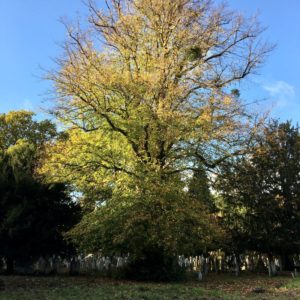 The sheer scale of the cemetery is sobering. There have been almost 117,000 burials here, each with a tiny part of their own story on display in solid granite for us and future generations to read.
You can visit the cemetery at any time of the year and always find beauty wherever you look, but right now the autumn colours are setting the place on fire. Time your visit to coincide with the final throes of the day's sunlight and the leaves will show you the landscape through a kaleidoscope. 
For one reason or another, I've been thinking a lot about death recently. Obviously, death plays a major role in visiting a cemetery, but I was remiss to think death would be synonymous with the fear associated with Halloween. Death isn't scary. I often recall my grandmother telling me we had more to fear from the living than from the dead. Walking amongst the graves has a calming effect. It's a place of intense quietness and stillness, and yet it's full of life.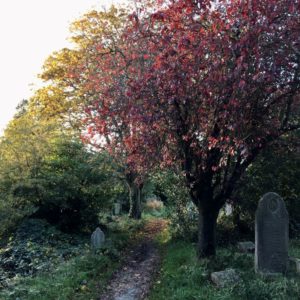 'Friends of Southampton Old Cemetery' is a group of guardian angels who look after the grounds to make it a place for reflection as well as a haven for wildlife. At first, the grounds may look overgrown and wild, but there is purpose to it. A mowing schedule means mother nature can be as natural as she wants, essentially leaving most of the cemetery to its untamed, wild glorious growth. This aesthetic adds to the charm of your surroundings. Who wants to gaze upon a naked headstone? The one I saw with ivy is surely better? With a friendly toadstool as its neighbour? And a sparkling spiderweb connecting it to the nearby yew? And a handsome jay using it as a lookout post? And a busy rat scurrying beneath it? 
I fear I may have lost you with the rat. But the point is that Southampton Old Cemetery is positively teeming with life. The best thing about a stroll here is when you step out of the chaos of life to pause and reflect. To marvel at the colours. To gaze towards the heavens and praise hallelujah for the towering oak tree that started on its life journey centuries ago. Beneath its boughs lean lines of jagged stones marking the passing of time and of life. We'll all end up there sometime, but not yet.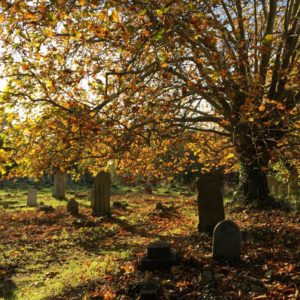 I'm not sure I believe in reincarnation, but I wouldn't mind becoming part of something bigger. Or at least pondering the possibilities a little more. For thinking about the big questions of life and death, you won't find a more spiritual place, protected by nature in the city.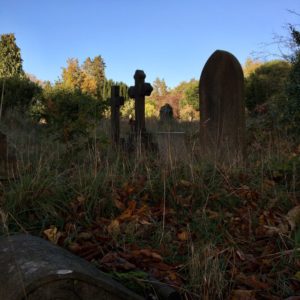 Cost: Free entry to Southampton Common and the cemetery. Parking in the Cemetery Road car park is free under four hours. It may cost you your soul if you stumble across demonic activity. 
Accessibility: Main paths are paved. Some smaller paths are gravelled but wheel-worthy, and there are even smaller grassy (currently muddy) minor paths between rows that would be best left to feet only. 
Facilities: No facilities on site. The nearest toilets and café can be found at the nearby Hawthorns Urban Wildlife Centre.  
https://www.southampton.gov.uk/funerals/cemeteries/southampton-old-cemetery.aspx