by Mike Daish.
I find myself shielding again… again. I'm still walking and cycling around the local area in an effort to get a little exercise each day and along the way am taking the odd photo.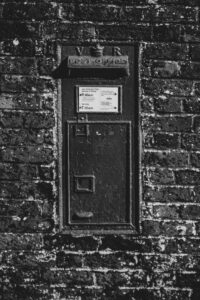 Sometimes I see things and just think something is different but cannot put my finger on what it is straight away. This was how it was with this old post box until I realised it has VR instead of the more normally seen ER. According to a quick Google search, this one in Eling would have been installed between 1853-1901.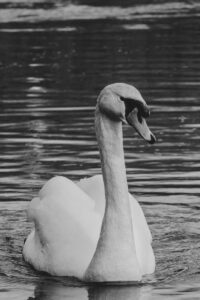 I think swans always look amazing so have a large number of photos of them.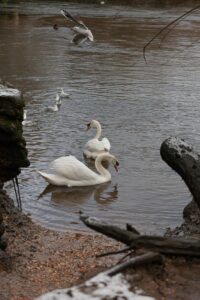 The black and white photo was taken at Eling and the other was taken on a frosty morning at Salmon Leap in Totton. These birds will normally come over to see if I have any food as they are frequently fed by passers by, which makes getting a nice photo quite easy.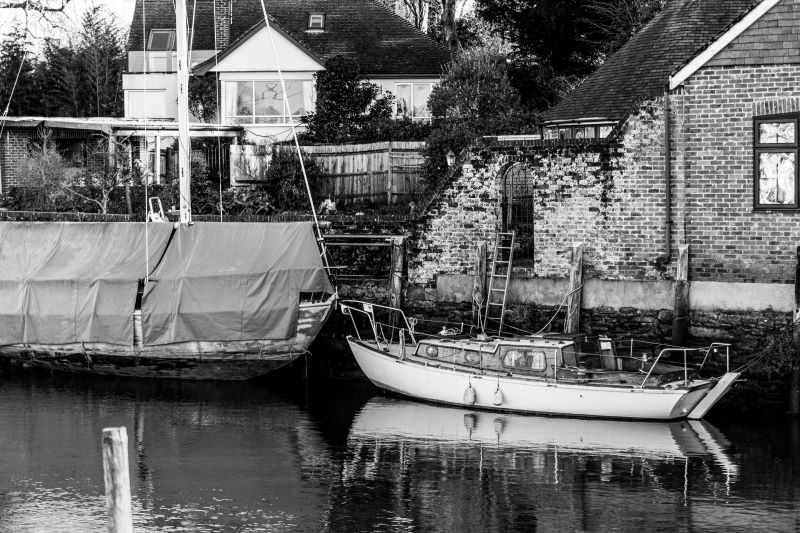 I am sure one day this old boat will be gone and I'll be glad I took a few photos of it while walking past. It's such a lovely old little thing.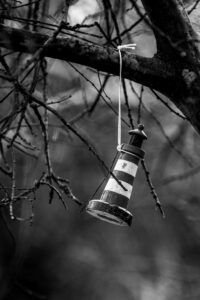 A random lighthouse hanging from a tree put me in mind of a song I like, titled Lighthouse by the amazing Kate Daisy Grant. We could all do with a lighthouse to guide us along a safer path at times.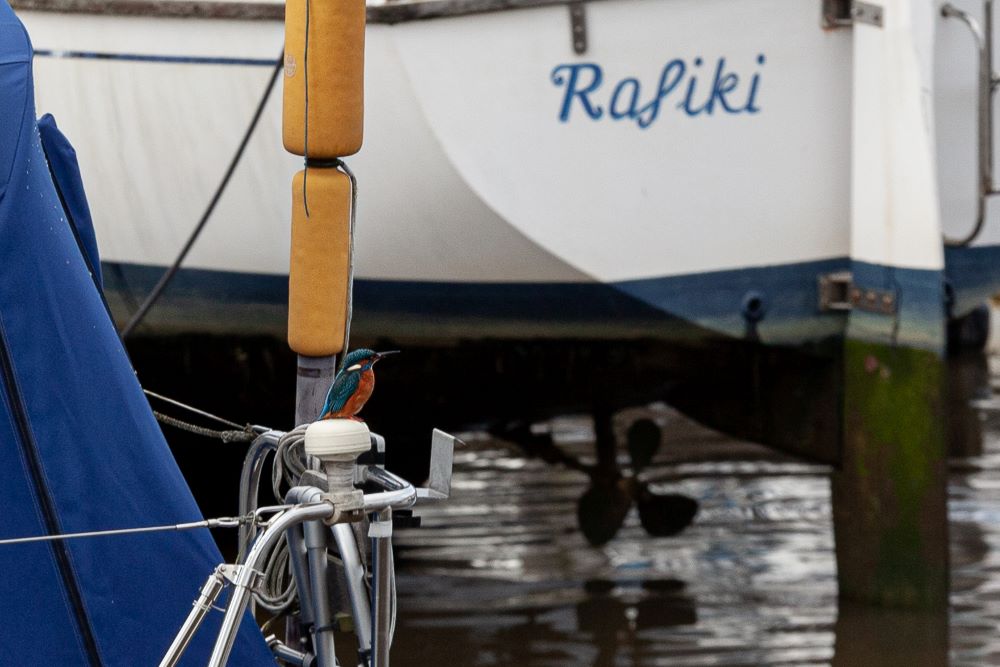 One of the best things about going to Eling is spotting one of the kingfishers that live there; such stunning little birds and great colours. I was lucky this one was not too far off to at least get a reasonable shot of it. Things like this make me very tempted to buy a good wildlife zoom lens. 
I hope you have enjoyed the photos. keep safe and well.