by Anna-Maria Bauer.
Paths are created by walking.
I have heard this phrase so often that I normally don't even think about the meaning when I say it.
But then, I started walking and had to admit to myself: It's true.
The first step was taken a year ago. The flight ticket to Australia had been booked, the work visa had been obtained, the backpack packed. But first came the bushfire, then Covid, and faster than I could say "sabbatical," I was on the plane back to Vienna. On day one of the 20-day quarantine for returning travellers, I cursed my thirst for adventure a total of 7,231 times.
Quite surprisingly, the ten months then filled up with excitement and discoveries after all, with new impressions and beautiful passions.
Life, then, makes the most important decisions. Another platitude.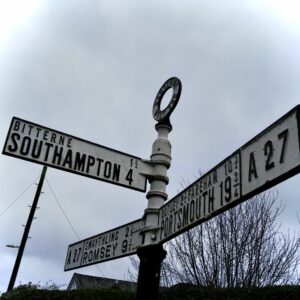 But maybe that's a good thing, because I can never really make up my mind. In the morning, I sometimes stand in front of the wardrobe for so long that others would be at work twice in that time, and on Netflix I scroll through the film selection until the evening is over.
Only twice has it been easy.
The first time was eight years ago. I stood in the fluorescent light of the stairwell, peering through the  windows into the dreary February rain and hearing my parents' worried voices. They wondered if it was smart to take on a full-time job when I hadn't finished my studies yet. But their caution, which in all other moments would have made me hesitate, made me certain: of course, I would accept the offer of the newspaper.
The second time was four months ago. I sat in front of the laptop and stared at the mail I had just received from the UK Government.
Congratulations, your application for pre-settled status had been approved.
I had submitted it without reading the guidelines properly, without realising that you had to start your stay in 2020 and can only be absent for six months every year. With my stay in England in summer 2020, this resulted in…
… a mandatory entry date to the United Kingdom in February 2021.
What?!!!
My heart was racing – with excitement, with anticipation, with nervousness.
But not: with insecurity.
Because sometimes – and now there really is an end to the hackneyed phrases – sometimes you just have to jump.
This time it was a jump to Southampton.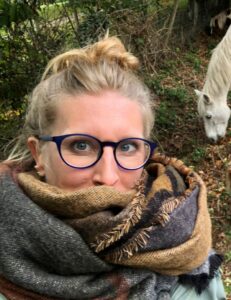 About Anna-Maria Bauer
"I am a journalist, writer and secondary school teacher, originally from Austria, who moved to the lovely harbour city of Southampton at the beginning of 2021.  It was at the end of my Erasmus year at University College London in 2011 that I made the promise: I would return to this country that makes my heart ache with happiness, and then: for good. I am not sure, I really believed it. 
However, exactly a decade later, I actually packed my belongings into suitcases and boxes to settle on England's south coast – and I have not regretted it for a minute. Apart from maybe once or twice, when I realised that starting a new life in a foreign is quite the challenge. Then, I drive down to the ocean, sit on the sun-warmed stones, listen to the waves crushing onto the beach, take a sip from my coffee and remember that I actually all is well. 
In my creative writing series, I share my experiences of the joy und struggle of this new adventure."