Southampton author Jan Carr, has launched a Kickstarter project to print 1000 paperback copies of The Wonder Girls Resist.
The Basque Children's camp, at North Stoneham, was where Southampton welcomed and cared for nearly 4,000 child refugees of the Spanish Civil war. It is the backdrop for the novel, set in 1937, just before the outbreak of the Second World War.
The Kickstarter Project was launched on September 4th. Jan hopes to raise £3200 to allow her to visit schools in the region with paperbacks of this local story. She will donate copies to Southampton schools and libraries. Sales of the remaining paperbacks will fund the production of the next book in the series.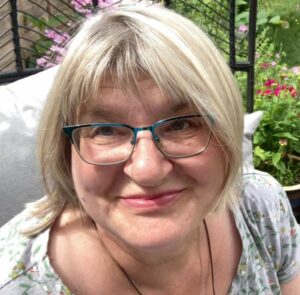 She describes the book as follows: "A cast of thousands, despicable villains and an unexpected reunion with disastrous consequences!
England 1937: 4000 child refugees from The Spanish Civil War are due to arrive at Southampton Docks . . .
Sixteen-year-old aspiring doctor, Letitia, is determined to help with the rescue effort. Most of the children are taken to a camp, north of the town but some under the 'care' of a teacher called Easton Fitzgerald are billeted at Nettlefield Grange Orphanage. Baby, is sure the Blackshirts are putting kids in peril again – have they jumped from the frying pan into the fire?
"Baby and the other Wonder Girls must work out what the fascists are really up to, and to prevent a Nazi invasion, persuade Letitia to value what she's actually good at."
First and foremost, the book is an adventure story about a gang of girls, set in 'Nettlefield' (a fictional version of Fareham, a town on England's south coast where Jan grew up) and Southampton (where she lives now).  The gang rescue kids put in peril by Blackshirt plots. One early reader has described this story as  'a delightful read with compelling, vivid, and believable action.' and another referring to 'Letitia' said she was 'a delight from start to finish'.
Jan Carr, writing as J.M Carr, has been a teacher, community worker and volunteered for The Society of Children's Book Writers & Illustrators. She's run craft workshops and community groups. Before lockdowns, she organised street parties for her street as part of The Great Get Together. She relishes any opportunity to read her work to a captive audience! The Wonder Girls Resist is her seventh novel.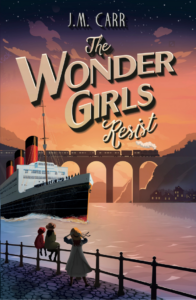 FIND HER HERE:
https://www.kickstarter.com/projects/jmcarr/the-wonder-girls-resist