Southampton is set to come alive this weekend as Music in the City returns to the streets, celebrating the incredible and diverse musical talent of over 1000 musicians across more than 20 local venues. 
The two-day event, which takes place on Saturday 2 and Sunday 3 October, has something to appeal to everyone's taste – from rock to classical,  jazz to punk and folk to blues, as a variety of wonderful venues help to host the free live music celebration.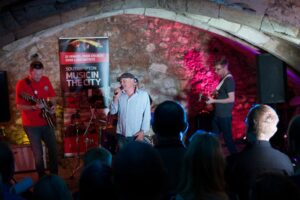 Various city settings will play stage to the 13th annual musical festival, including the atmospheric 800-year-old vaults and God's House Tower, which was built in 1189 and underwent a four-year restoration project before re-opening as an arts and heritage venue in 2019. 
With performances from Madison Heights Soul and Motown Band, Richard Taunton Musicians and Cabin Crew Barber Shop Quartet, amongst hundreds of others – the town centre, from Bedford Place, Guildhall Square, Holyrood Church and the Town Quay will entertain the crowds from 12.30 to 7pm on each day.
Music in the City was founded in 2009 by former Southampton Mayor, Linda Norris, with the aim to help music in Southampton get the recognition it deserves by bringing musical communities together to support and encourage more people to become involved.
For listing times and venues, please visit: facebook.com/musicinthecity or twitter.com/musicinthecity.
Could you help to support In Common, for as little as £1 a month? Please help us to keep on sharing stories that matter with a monthly donation. Visit: https://www.patreon.com/incommonsoton