October is Black History Month, with a host of events being held in Southampton, celebrating the influence and contributions made by the Black community over the years. The city formally recognised Black History Month 15 years ago – through the work of founding members, Don John and Jayanti Shah. It is now established as one of Southampton's key  cultural events, taking place annually, and providing a packed calendar of concerts, plays, films and exhibitions.
There are a number of events taking place in Southampton to mark Black History Month, below is a selection of highlights.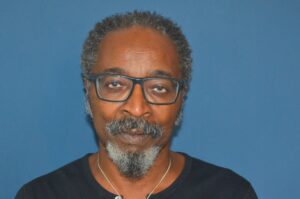 On October 7 at,  7pm, Dr Don John will be giving an online lecture on Black Stories Southampton, hosted by October Books. Black Stories Southampton is a series of true accounts which aim to increase knowledge of the experiences of Black people in the Southampton region. It is hoped that the book's exploration of the Black presence of individuals will help to create a better understanding of how Black people have played their part in the history of our city. At this event Don will be speaking about the book, the relevance of Black History Month and how all this is relevant to contemporary Black issues in the here and now. Don John has been working in the field of Race  and  Diversity for more than 40 years. Tickets are free but donations to October Books are very welcome. Register here: https://www.eventbrite.co.uk/e/livestream-black-stories-southampton-by-don-john-tickets-169139046441
God's House Tower has launched the first Black History walking tour of Southampton's Old Town. From Black privateers to plantation owners, this fascinating tour shines a spotlight onto many lesser known stories of Southampton's past to better understand the diverse heritage of our city spanning more than 400 years.
The tour starts and finished at God's House Tower and will be available weekly throughout Black History Month. The tours cost £5 per person and the proceeds from ticket sales will go towards continuing GHT's work to research, learn and share the diverse history of Southampton in new and creative ways. For more information and to book a tour, visit: https://www.eventbrite.co.uk/e/hidden-histories-trail-the-early-black-history-of-southampton-tickets-174090508397
On October 9th,  The History of Soul will celebrate soul music through the decades, at The Concorde Club in Eastleigh, featuring songs made famous by the likes of Aretha Franklin, Marvin Gaye and Sam Cooke. Tickets are from £15. For more information, visit  https://www.theconcordeclub.com/product.php/782/history-of-soul
A Black History Black Plaque will be presented to The West Indian Club SLIC, St Mary's Road on  October 10th at 10.15am Southampton.
The story of Reggae music and the Windrush Generation will be told on October 21st in RUSH – A Joyous Jamaican Journey at MAST Mayflower Studios.  The show is narrated by comedian John Simmit and features ska, rock steady, calypso, gospel, lovers rock, dancehall and Reggae played live by the JA Reggae Band. Audiences should get ready to dance to the music of Desmond Dekker, Jimmy Cliff, Bob Marley, Lord Kitchener, Millie Small and many more. Tickets are £22.50. For more information, visit https://www.mayflowerstudios.org.uk/what-s-on/rush-2021/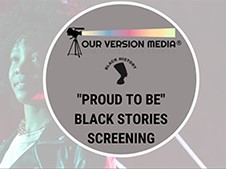 Our Version Media are holding their first event to mark Black History Month with Proud to Be at MAST Mayflower Studios. It will be an evening celebrating local black stories. There will be screenings of "Proud To Be" themed videos, made-by-mobile, by members of Southampton's black communities as part of Our Version Media's Mobile Storytelling training programme. Tickets are £5 and can be booked here https://www.mayflowerstudios.org.uk/what-s-on/our-version-media-black-history-month-films-2021/
Could you help to support In Common, for as little as £1 a month? Please help us to keep on sharing stories that matter with a monthly donation. Visit: https://www.patreon.com/incommonsoton