by Nick Mabey.
It's that time of year again. While the majority of European football leagues take a well-earned winter break for some quality family time, the English league does the opposite and squeezes as many fixtures as possible into the festive season. We can't even blame the TV companies or the Premier league for this particular ritual. Christmas has always been a time for extra football matches. We've had Boxing Day fixtures for decades and actually there were matches on Christmas Day until 1965. Incredibly there were games played on both days up until the fifties.   
As a child in the seventies I used to rush out and buy an Echo on the day the football fixtures were published. Who were we playing first game of the season? Who do we finish the season playing? And most importantly were we at home on Boxing Day and/or New Years Day?  To get one was exciting, having both games at home was a dream. It's not just those two fixtures of course. Additionally a match was, and still is, squeezed in between the two and then there is the FA Cup just after New Year. Coupled with games right up to Christmas (and this year league cup quarter finals sadly not affecting Saints) it's a football bonanza.  
The only concession the fixture planners make is to try and pair teams who are geographically near each other, though not too near – I've never seen Saints play Pompey or Bournemouth over the festive period during the brief periods we've been in the same division. So for us it's a regular diet of London matches; this year it's West Ham away followed by Tottenham at home. Though it doesn't always work out like that; die-hard Newcastle fans are being asked to make a 650+ mile round-trip on January 2nd, which seems an act of cruelty.
Back in the day if you wanted to see any of these matches you had to actually go. There were no wall-to-wall games on TV. Boxing Day was a time to put on the new Christmas clothes, make a turkey sandwich, grab a mince pie and head to the ground early.  In my mind, the pitch was always either frozen or a boggy mess, but it didn't matter. There was something special about the whole occasion. The crowd would be exceptionally boisterous and the players either hungover, carrying a couple of extra pounds or both. Or so it seemed. The chat on the terrace was often more lively than the game itself, although I do remember a few 'Christmas crackers', particularly against Arsenal.
Nowadays, with fixtures scheduled for TV it all seems a bit too much for me, a bit like Christmas itself.  This year there are 18 live matches being televised between Boxing Day and 2nd January, including at least one every day. You can't watch them all – 'simulcast' being one of those ugly new words to describe the broadcast of several matches simultaneously – but for the really committed I reckon you could feast on a mighty 14 games.  
That all assumes Covid doesn't interfere (as it tends to do). Last year it was all so easy because supporters just weren't allowed to go to the games over Christmas. We had a couple of games in the Autumn where 2000 fans were allowed to watch two games at four grounds in the premier league – and I had the surreal experience if watching us lose to Man City in a mask in a ground less than ten percent full (pictured top). But soon after the next Covid wave hit and Christmas was cancelled.
This year we are in the unusual situation where players' positive tests are causing postponements, while we supporters have to fill in on-line forms to prove we are safe to attend. I dutifully completed my on-line paperwork three days before the Brentford game only to find it postponed the next day. Six games were lost the weekend before Christmas and who knows how many will go the same way over the next two weeks. As I write this (21st December) the Premier League and EFL have insisted the show must go on so we'll just have to see. Just today the Welsh government has announced no spectators will be allowed at sporting events in the principality – meaning those Saints fans with tickets for the FA Cup 3rd round match away to Swansea City will be applying for refunds. The Scottish government has followed suit in the last few minutes. I can barely keep up with developments. Such is the new normal.  All I want for Christmas is be able to watch us beat Spurs and Newcastle in my new socks and pants!
Could you help to support In Common, for as little as £1 a month? Please help make us sustainable with a monthly donation. Visit: patreon.com/incommonsoton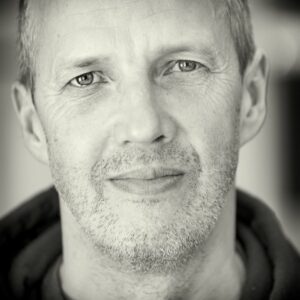 Nick Mabey  is In Common's new columnist, a dedicated Saints fan, sharing his thoughts on the team every fortnight.
"I often describe myself as a father, partner or brother and sometimes a coach, teacher or mentor. I rarely say I am a writer even though I do write a lot, personally and professionally. Most of my writing is self-published and so In Common is a new experience for me. 
I was born in Southampton but left early, only returning here to live six years ago.  This is the city I've always called home and I'm very happy to be back. When I'm not working I run Read Easy Southampton, a group that helps adults with literacy problems learn to read. I also volunteer at the place I was born, Southampton General Hospital.
One of my hobbies, though more like an addiction, is Southampton Football Club. I've had a season ticket at the Dell and then St. Mary's for over forty years, and kept it going even when I lived far away. The Saints bring me joy, sadness and stress in equal measure and so I thought I'd share some of that with you, the readers of In Common."