Southampton has been shortlisted to the final four to become UK City of Culture 2025. But what do people who live in the city think about its culture and what it would mean to Southampton if it wins the bid and becomes the next City of Culture?
We spoke to people who are active in the city's cultural life to see what they think about the bid.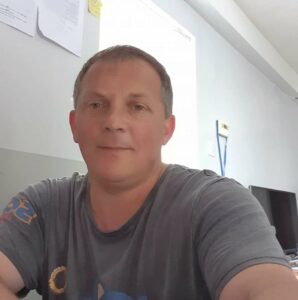 Jake Radwell, founder of People's Pride Southampton, a Southampton based charity offering support and accessible events all throughout the year. 
"We are very proud of the rich and cultural history of Southampton. Being shortlisted for the city of culture 2025 means a lot to us and we know how much this would add to the city. 
We like to think we are easily able to win this, as we have a lot to offer throughout this city from mediaeval walls, to the Titanic trail to all the beautiful independent and mainstream shopping outlets.
 We also have a vibrant events schedule, including not just one but two pride event,s with ours being all about local people and the local traders, so as you can imagine this would be a big boost to all of us in this very accepting city.
 We have beautiful parks and a fabulous football team, two amazing universities one of which was the leader in helping to battle back covid-19. We welcome the  opportunity to finally be put on the map for something other than the Titanic leaving our port, we are much more than that!"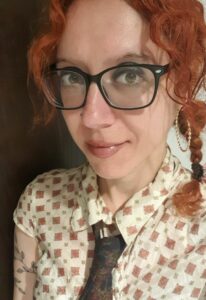 Southampton poet Anita Foxall, organiser and host of monthly spoken word open mic nights, Write a not, and organiser of poetry showcases.
"I moved to Southampton in 2016, I didn't know anyone in this city, but was immediately embraced by its ever present and diversified culture.
"I am a poet, and it was here that I thrived and grew as one. Here talent is not only a very visible and diverse, but also very intensely supported by the community.
"Southampton is now unquestionably my home and where I feel I belong."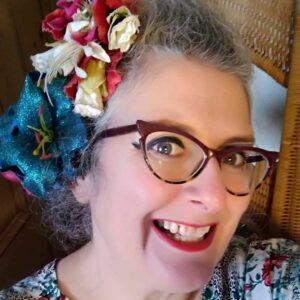 Vie Portland, writer, public speaker and social-enterprise founder, teaching self-esteem and confidence to children, teens and women.
"I grew up in the city and it felt like there was little culture here, apart from the fantastic art gallery. I moved away for several years and came back, "temporarily", 19 years ago, expecting to not want to be here for long. Instead, in that time, I have found that the city has a wonderful range of artists, authors, musicians, and a wealth of wonderfully creative people, events, and organisations."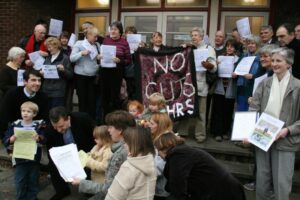 Roberta, on behalf of Friends of Cobbett Road Library
"While it is great to hear that Southampton is being recognised for its culture, it is also unfortunate that not all cultural facilities seem to be equally valued within the city.  Friends of Cobbett Road Library have been keeping up with campaigning and lobbying for the Library re-opening for the past two years.  While SCC has been committed to looking for a new partner to take over the building, this valuable community asset has been closed with the local community lacking investment, space and opportunities through the very difficult times of Covid-19.  
"It would be great if the enthusiasm and promotional investment behind the 'Make it SO' headlines and campaign could reach local community assets which appear to be undervalued and underinvested. Local libraries, unfortunately, do not make headlines in these kinds of competitive bids but they are valuable assets that with little investment can deliver amazing cultural opportunities for everyone in the community, from children to the elderly."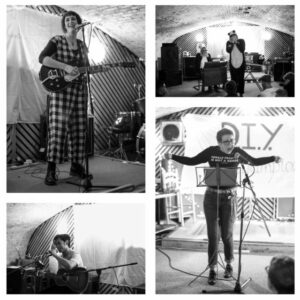 Kristianne Drake, founder of DIY Southampton, co-founder of In Focus and an ambassador for the Southampton City of Culture 2025 bid.
"DIY Southampton is the epitome of grassroots culture in Southampton and this is our reason for supporting the City of Culture 2025 bid – we want to see more folks able to hold these kinds of events and more spaces being made freely available to do so.
DIY Southampton started in 2015 and was a relatively small event – we hoped for 50 people, thought it would be more like 30 but actually had 70 people attend on the day. Over the years up to the last event held in 2019 – DIY 9 where we had over 300 people attend throughout the day – this event attracted a wide range of music, spoken word, poetry, dance, story telling whilst concurrently holding free creative workshops (zine making, lino printing, poetry writing, badge making to name a few), hosting local makers from the city and surrounding areas to showcase and sell their wares, whilst feeding everyone with hot food that had been rescued. 
It really was the essence of what this city can do with the kindness and generosity of spirit Southampton people have. This generosity of spirit it seems was infectious as we soon had requests to come and play from musicians as far away as Manchester, Birmingham, Brighton, London, Bristol and Exeter – knowing full well there was no money in it for them, just the opportunity to be part of something bigger and more special.
And how much did this event cost? Nothing. It was completely free to attend. It was entirely unfunded and ran on the energy and kindness of spirit of all those involved. 
June 2020 was supposed to be DIY 10 but we all know how that ended. 
So why support City of Culture if we are already doing this anyway? Because we need more of it. There needs to be more spaces available for the 'underground' scenes to exist and thrive in. Those of us who are neurodivergent or outside the gender binaries or who feel threatened in mainstream spaces still need to be able to experience music, arts, heritage and anything else we feel is culture to us. With all the commitment from across the big city player we hope getting City of Culture will open up more spaces that otherwise sit closed and unused to more of us – not just the same mainstream players.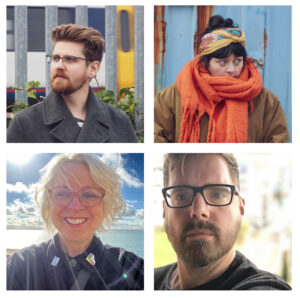 "In Focus Education and Development was formed in 2015 to formalise a working arrangement to ensure better connectivity for delivery of creative arts education projects to young people not in education, employment or training or those who are in the youth justice system. The organisation is completely made up of people who studied, live and continue to work in this amazing city. And that is part of the reason why we support Southampton in the City of Culture 2025 bid. 
But only part of it. 
We also believe that the work we do with these young people is critical to the development of a city that has positive communities, full of young people who are supported no matter what challenges they are facing in life. That these young people deserve more and better, and that becoming City of Culture 2025 will increase these opportunities for them. 
We know as practicing artists and makers ourselves the value of creative activity on wellbeing and mental health. That it is as important as physical health. 
We also want the rest of the country to see the great work we are doing here in Southampton with our young people and communities, because we believe that it is central to change and the developing identity of Southampton as a city."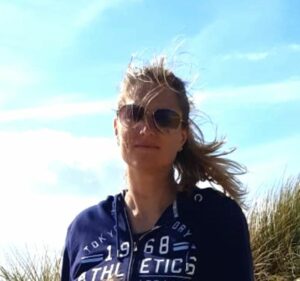 Sally Churchward, founding editor of grass roots community journalism site In Common, and one of the ambassadors of the Southampton City of Culture 2025 bid.
"Southampton has so much to offer culturally and has the potential to offer so much more. One of the things that makes the city really special is the sense of interconnectedness and community. I have seen this flourish in the 20 plus years I've been a journalist in the city. There are a lot of people here in Southampton working very hard for the common good, rather than personal gain, from arts organisations through 'friends of' groups for the various parks to mutual aid groups. 
"For Southampton to win the bid would not only shine a light on all the amazing cultural offerings the city already has, from venues able to attract big names to DIY groups, but would also allow the city to do more, to be better at what we do and to take more pride in that. 
"There are undoubtedly places where Southampton is missing the mark, culturally – the closures of Cobbett Road Library and St Mary's Leisure Centre for instance can only be to the detriment of culture and community in the city. We should not sweep such issues under the carpet as we focus on winning the bid, but recognise how the process of bidding, being shortlisted, winning, if we (hopefully do), can all shine a light on how we can do the best for all aspects of the city's community and culture. Personally, I would like to see these closures reversed and feel they must be, if we are genuinely striving to be the best we can, culturally and as a community.
"Southampton would benefit hugely from winning the bid and would have so much to offer to the rest of the country and beyond if we were named City of Culture 2025. But whatever happens, I hope the process has taught us to strive to be better and to celebrate all that we are already doing so well. Southampton and its people deserve to be proud."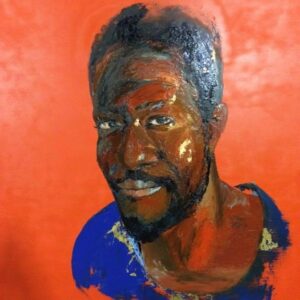 Musician and music agent Jonathan Fashole-Luke, who runs regular open mic jam sessions  across the city and hosts the Golden Groove Jazz Show Voice FM
I'm delighted by the news but not at all surprised. Southampton has a lot to offer culturally and the team behind the bud are doing some great work in highlighting it all in a meaningful way
For more information about the bid, visit southampton2025.co.uk
Main image – Southampton Bargate by Mike Daish
Could you help to support In Common, for as little as £1 a month? Please help make us sustainable with a monthly donation. Visit: patreon.com/incommonsoton