Organisers of the first ever LGBTQ+ Party In The Park event have arranged a full two day family friendly festival  programme taking place on Saturday 11 June and Sunday 12 June. 
It promises to be a packed two day programme with diversity at its heart, but the difference is that it is non-commercially  funded, leaving the organisers to have full creative control over everything at the event.  
In addition to a march there will be speakers, poets, workshops, musicians, and much more.  
Organisers are hosting a community village, a variety tent where well-known activists and patrons of PPS such as Sophie Cook will be doing talks, as well as specially selected workshops ranging  from arts and crafts to everything in between and so much more, all for free.  
The entire event is free to access and no tickets are required for entry. It is also fully accessible and there will be  BSL interpretation, a Mobiloo system, accessible  Toilets, a mental health drop in tent, mental health first aiders, and much more besides. 
Across three stages, there will be artists from a wide range of genres, including American Artist Jeff Paladino who is coming as part of his European tour, Southampton  Based BIPHONY who are currently on the verge of being signed alongside other BBC featured artists such as The Radar, Totton College Band, Hunting Hearts, Sydney Dejorey, The Taboos, Harrison Rhys, Rough Cut,  Word Of Mouth, Reawaken and many more.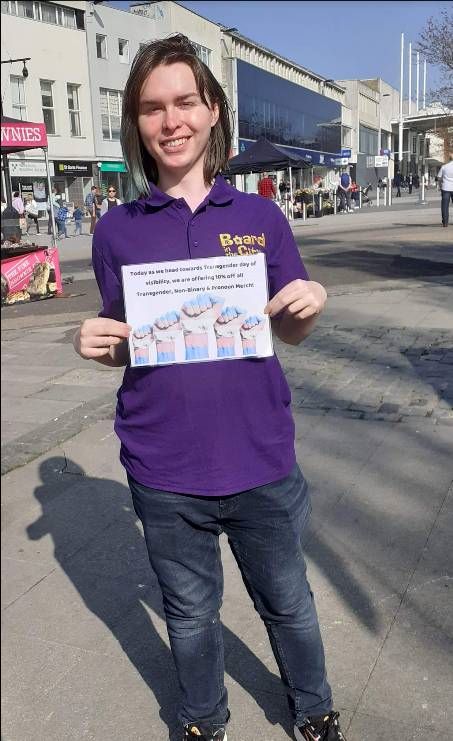 Chair of the People's Pride Southampton, Levi Wellman, said: "We're so excited to announce the  programme for the first ever Party in The Park event, and to give organizations who want to profit off  rainbows, a run for their money. Pride is for people, not for profit."  
As a charity we have been operating all year round organising events from outreach stalls on Southampton City  Market to family fun days to help spread the message and support others, we even host a Christmas meal on  Christmas Day for isolated LGBTQ+ folk and their allies. We are supported by many fantastic organisations and a  variety of local, independent businesses.  
The People's Pride march will take place on Saturday 11 June, starting at the main event gates in  Palmerston Park, Southampton, SO14 1LL  at 11am, before proceeding down through the city centre, past the historic Bargate, and ending back at the event gates in Palmerston Park, Southampton, where there will be a three  stages, community stalls, a bar at pub prices and food stalls as well as much more, with more than 90 percent of all activities free to all.
The event will continue in Palmerston Park, Southampton, SO14 1LL until 8pm on Saturday 11 June and  then continue on Sunday 12 June from 11am till 5pm.  
Several thousand people are expected to attend the event in Palmerston Park.  
For further information, visit www.peoplesprideuk.com/pride2022  
www.facebook.com/peoplespridesouthampton or email  info@peoplesprideuk.com.
We rely on donations from readers to keep In Common running. Could you help to support In Common, for as little as £1 a month? Please help us to keep on sharing stories that matter with a monthly donation. Visit: https://www.patreon.com/incommonsoton