Black History Month launched in Southampton today with a series of events set to take place,  celebrating the influence and contributions made by the black community over the years. The city formally recognised Black History Month 15 years ago – through the work of founding members, Don John and Jayanti Shah. It is now established as one of Southampton's key  cultural events, taking place in October every year and providing a packed calendar of concerts, plays, films and exhibitions.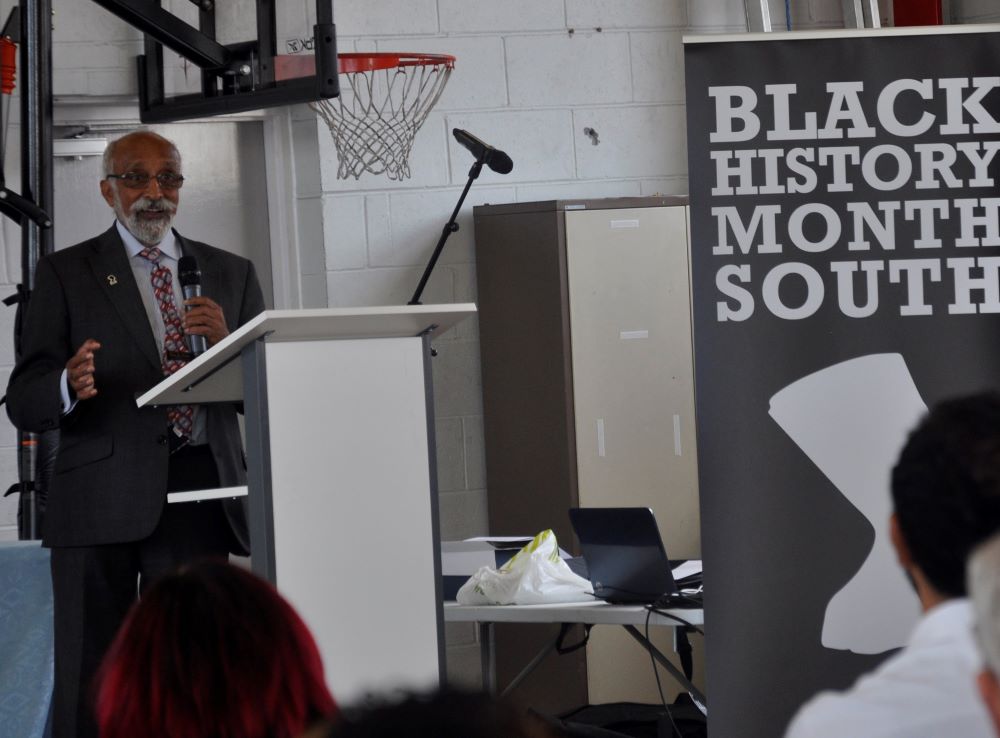 Community leaders, officers from Hampshire Police and representatives from organisations across the city were in attendance at St Mary's Fire Station for this year's event – which is themed around identity. The launch was kick started with a selection of musical performances, keynote speakers and speeches, including the Mayor of Southampton Cllr Peter Baillie, Chief Constable Olivia Pinkney and founder Jayanti Shah.
The full calendar of events for October is listed below:
1st-12th

… Motown The Musical, Mayflower Theatre
4th

… Brand New Heavies, The Brook
5th

… Southampton One Voice Concert, Victory Centre 154 Portswood Road
9th

… BHM Solent University Public Lecture "Is anti-racism an outdated concept in society today:- what role does music play in building cohesive communities?" 
9th

… Windrush Compensation Scheme Community Event, Central Hall, St Mary's Street
10th

… Wild Scenes Southampton, John Hansard Gallery
12th

… Windrush Live 101.1FM &  6-8pm.
13th

… Love Soul Choir 12pm-12.30pm, 1.00pm-1.30pm, West Quay
25th

… Finley Quaye, The Brook 
25th

… The Three Degrees, The Concorde Club
26th

… Shalamar, The Concorde Club
26th

… Windrush Live 101.1FM &  6-8pm.
28th

… 451 City, NST City.
Black History Month originated in the USA as a celebration of  achievements by African Americans and their central role in American history. It is now recognised and celebrated in a number of countries, including the UK and The Netherlands. For more information, visit blackhistorymonth.org.uk