by Martin Brisland.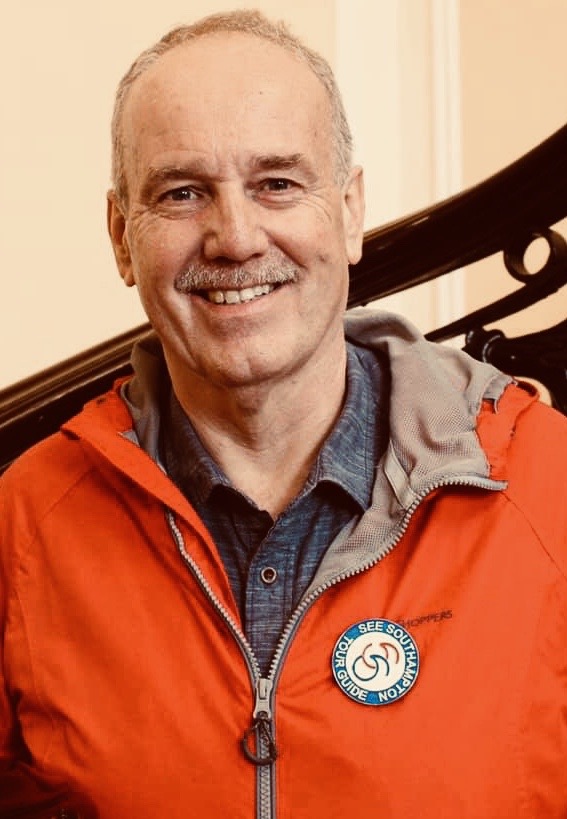 Saturday 15th July 2017 was a day to remember. Well it would be if only I could remember it. I know it was morning, I was in bed and a thunderclap pain hit in the back of my head. 
I recall taking two paracetamol and lying down. It was about six weeks later before I was well enough to realise what had happened. I had had a severe brain haemorrhage which is fatal in 6 out of 10 cases. The main basal artery to the brain had a ruptured aneurysm. 
No warning signs at all. Out of the blue. I had two operations to insert a nickel and aluminium fix and spent eleven weeks in hospital and a rehabilitation unit. So many thanks to  the Neuro unit at Southampton General Hospital and many other medical professionals who gave me a second chance. 
This was not the first time that my family had needed to rely on our NHS.
My daughter Lora was diagnosed with kidney failure as a young teenager. She had a kidney transplant in 2010 which proved unsuccessful. A second transplant followed in 2017. Now in her mid 30s she works for an advertising agency which would not have been possible in previous generations.
The major cost of the treatment for my daughter and I has not been an issue which it is for people who live in the USA and elsewhere who cannot afford private health insurance.
"Society becomes more wholesome, more serene, and spiritually healthier, if it knows that its citizens have at the back of their consciousness the knowledge that not only themselves, but all their fellows, have access, when ill, to the best that medical skill can provide."
Those words were written by Aneurin Bevan (1897-1960) the fine Welsh soul, orator and miner's son who created our NHS in July 1948 despite much opposition. That he was thinking of a concept wherein society revolved around people caring for their fellow man, woman and child, will not be lost on many of us in these times.
Let us not forget Nye, who had only had two years Trade Union sponsored college education and no University degree, who bore within him a fierce, burning sense of social injustice that eventually evolved into the single greatest gift any politician from these Islands has ever bestowed upon their people.
Aneurin Bevan, we remember the spirit you left with us. Every last one of us is protected from the cradle to the grave whether we appreciate it or not.
I know I am grateful to the NHS for giving me and my daughter the chance to enjoy life.
Father of two Martin Brisland is the author of  Secret Southampton and  A-Z of Southampton: People, Places History. Born in Southampton in 1953, he worked in further and higher education, and had a parallel career in music, playing keyboards in many local bands until his brain haemorrhage. He has recently turned his hand to writing, with more books in the pipeline, and is also a qualified tour guide. 
Note from the editor:
The NHS has been an important part of all of our lives. There can be almost no one who has not been touched by it at some point in their lives and many of us owe our life or the life of the ones we love to it.
In recognition of how large a role the NHS plays for all of us, In Common is inviting readers to send in their own NHS stories, sharing their their experiences about this cornerstone of British life. If you would like to write your story or would like to be interviewed about it, please email us on editor@in-common.co.uk