by Laura Downton.
When it comes to Christmas I'm a big kid, and one of my favourite festive traditions is pantomime. It's easy to think that pantos are just for kids but as far as I'm concerned, not having the excuse of little ones to take with you shouldn't put you off going and getting into the panto spirit.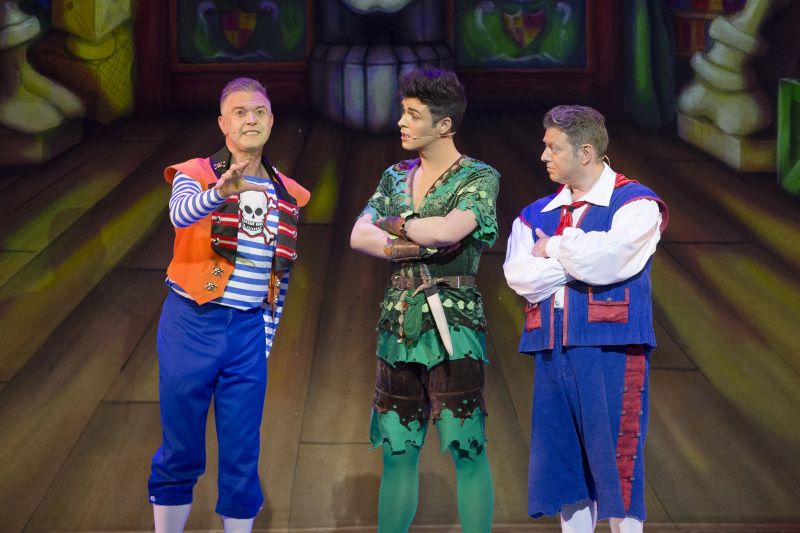 Mayflower Theatre in Southampton has a reputation for putting on some of the best pantos around and this festive season's offering of Peter Pan didn't disappoint. Star of the show was Darren Day, who took on the role of Smee and led the talented cast through the magical story of Wendy Darling's adventure to Neverland – a place where fairies are real and the crocodiles are ginormous. And I mean ginormous.
Marti Pellow was almost unrecognisable from his days as the frontman of Wet Wet Wet, swapping his friendly pop persona for the role of the baddie everyone loves to boo, Captain Hook. His rousing song on board a giant pirate ship was one of the many musical highlights of the show, and with such a vocally talented cast there were many stand-out songs to choose from.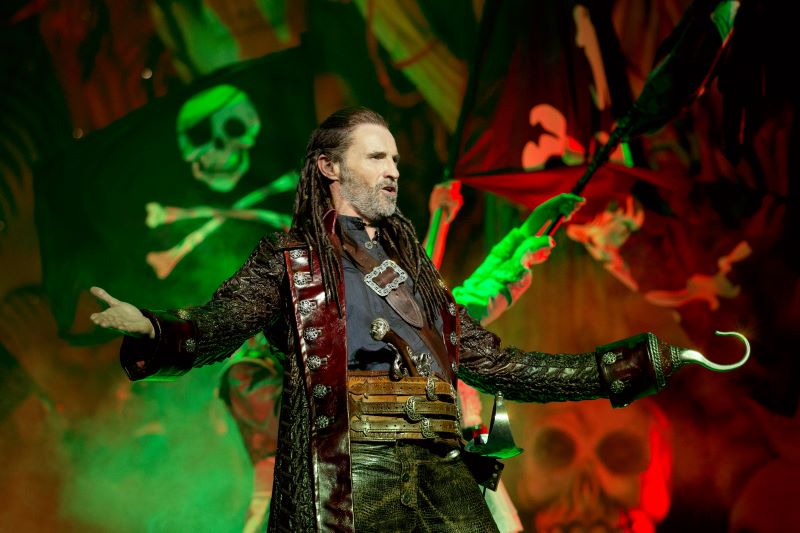 Union J singer Jaymi Hensley, playing the title character of Peter Pan, packed in a powerful spin of Christina Aguilera's The Voice Within alongside Wendy (Cassie Compton), Tiger Lily (Micha Richardson) and Tinkerbell (Kellie Gnauck) and it was a fun surprise to hear so many current pop songs cleverly spun into the storyline.
When it comes to taking panto to the next level no-one does it better than Mayflower Theatre. I, like my fellow audience members, was blown away by the set and special effects.
I won't give away too much but if you were expecting Peter Pan to be the only one flying you'll be amazed by the spectacular feats that they've managed to achieve. Panto has sure come a long way since I was a child.
Of course no pantomime is complete without comedy and, as expected, The Grumbleweeds were a source of constant belly-laughing. Mixing physical comedy with wordplay, the pair had the audience in stitches.
And speaking of physical, it was a stellar move to cast The Timbuktu Tumblers into the show. The daring troupe have spent the past 11 years performing with Zippos Circus and Cirque Berserk and the acrobatic display was one of my favourite parts of the night.
Panto has the power of bringing families together and my heart was warmed as I left the theatre and saw parents and children singing together as they headed home.
At a time when we can instantly stream a Christmas film or download a pre-curated festive playlist, there's still nothing that beats the feel-good factor of a real, live pantomime.
Runs until January 5. For more information, visit www.mayflower.org.uk