by Councillor Dave Shields.
Last week, Professor Sir Michael Marmot – commissioned by the independent think tank the Health Foundation – published a progress report into health inequalities following his seminal work Fairer Lives originally undertaken by the last Labour Government in 2010.
Since that time he notes how life expectancy in England has stalled; something that hasn't happened since at least 1900. Sir Michael Marmot says: 
"If health has stopped improving it is a sign that society has stopped improving. When a society is flourishing health tends to flourish."
He reminds us that the health of the population is not just a matter of how well we fund the NHS, important as that is. Health is closely linked to the conditions in which people are born, grow, live, work and age and inequities in power, money and resources –the wider 'social determinants' of health. The slowdown in life expectancy increase cannot, he argues, be attributed to worsening winters as more than 80% of the slowdown between 2011 and 2019 results from influences other than winter-associated mortality.
Life expectancy follows a 'social gradient' – where the more deprived the area the shorter the life expectancy. This gradient has become steeper under Tory austerity where inequalities in life expectancy increased. 
Marmot reveals – shockingly – how life expectancy actually fell amongst those women living in the most deprived 10% of areas in England between 2010-12 and 2016-18. 
He notes marked regional differences in life expectancy, among all people living in more deprived areas. Differences within and between regions have increased over the past ten years. The largest decreases in life expectancy occurred in the most deprived 10% of neighbourhoods in the North East and the largest increases were in the least deprived 10% of neighbourhoods in London. There is little sign of a decrease in mortality for people under 50; indeed rates have increased for people aged 45-49. Social and economic conditions have undoubtedly undermined health at these ages.
Marmot observes how the gradient in 'healthy' life expectancy is steeper than that of life expectancy. This means that people living in more deprived areas spend more of their shorter lives in ill-health than those in less deprived areas.The amount of time people spend in poor health has increased across England since 2010. Inequalities in poor health harm individuals, families, communities and are a drain on public expenditure. They are also totally unnecessary and can be reduced with the right government policies.
Huge funding cuts in the public sector have affected the social determinants across the country, but the more deprived areas (like Southampton) experienced disproportionately bigger cuts; our capacity to improve the social determinants of health has been fatally undermined by Tory austerity.
There are currently no fewer than 18 Southampton neighbourhoods – mainly in the large Council estates on the periphery of the city and inner city areas – amongst the country's most 10% most deprived areas where female life expectancy is in decline (click here for a link to Southampton's Indices of Deprivation, 2019, which shows these neighbourhoods on a map of the city).
Health inequalities not prioritised
Sadly, national government has not prioritised health inequalities, despite the concerning trends and there has been no national health inequalities strategy since 2010. This is an essential first step in leading the necessary national endeavour to reduce health inequalities. Despite the cuts and deteriorating outcomes in many social determinants some local Councils and communities have established effective approaches to tackling health inequalities. 
I was honoured in 2016 to form part of a Local Government Association peer review team for Coventry City Council which has adopted the status of a 'Marmot' city in terms of a whole systems approach to tackling health inequality – something from which we can take inspiration from here in Southampton as part of Labour's commitment to a greener, fairer healthier city.
We recognise that reducing health inequalities requires action on five policy objectives, which are reflected in our own Health & Wellbeing Strategy and other related plans:
giving every child the best start in life

enabling all people to maximise their capabilities and have control over their lives

creating fair employment and good work for all

ensuring a healthy standard of living for all

creating and developing healthy and sustainable places and communities
However, Prof. Michael Marmot reminds us of the urgent need for a clear national government agenda to tackle health inequalities, building on evidence of experience in other countries and local areas like Coventry since 2010. 
I'll leave the last words with the good Professor:
"Government must take action in England as a matter of urgency. The goal should be to bring the level of health of deprived areas in the north up to the level of good health enjoyed by people living in affluent areas in London and the south."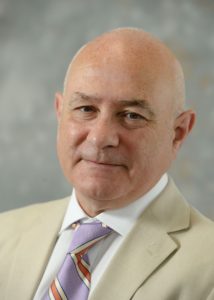 Cllr. Dave Shields is Southampton City Council cabinet lead for Healthier, Safer Communities. He was born and raised in Freemantle, Southampton. After graduating with a degree in Social Sciences, he worked for the NHS as a nursing assistant and then for GLC-funded projects working with local communities and trade unions in West London to resist NHS cuts, closures and privatisation. In 1998, he was appointed to a managerial role in the London Borough of Greenwich delivering a community health programme.
In 1992 Dave returned to Southampton to lead work for the City Council on a range public health projects and partnerships with the local NHS and voluntary sector to address health inequality. After being made redundant in 2011, Dave was elected as a Councillor for Freemantle, successfully defended his seat in 2016. He lives in Freemantle and is a governor at St Marks School. He is a passionate Saints fan, catching the bug after his first ever game against Leicester City in January 1967 (4-4 draw).