By Charlie Hislop and Sarah Phoenix.
'Where are we going?' is the most gorgeous children's book by Southampton's self-esteem champion Vie Portland!  It's all about imagination and adventure, which all of us love… It just happens that the main character is disabled. This book is so important because rather than focusing on the disability itself it shows that disabled children are just like everyone else. Able-bodied and disabled children alike get to hear a wonderful story, whilst learning how we're all much the same inside.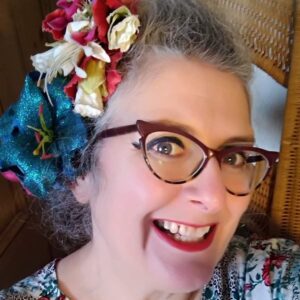 Vie has set up a Crowdfunder to produce and promote the book, and raise funds to continue her workshops teaching self-esteem and confidence workshops to children and young people, aged 4 to 19.  
Children learn about the society around them all the time, so seeing themselves, their lives and others represented in books is important. When they can't find themselves reflected in the books they read they learn a powerful lesson about how they are devalued in the society of which they are a part. Eight percent of children in the UK have a disability, but only three percent of children's books have a child with a disability as the main character. 
Vie says: "I want children, and adults, reading it to see how much they have in common with her, how much they are alike, rather than being focused on the differences. We all need to see each other as humans first, and not our differences, because we all have more in common than what separates us.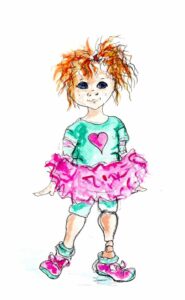 "People with disabilities should be positively represented in everything," she says, and highlights a recent film, The Witches,  "You can tell who a witch is because they are scarred, disfigured, and bald. They are conforming to the stereotype that baddies need to be disfigured, disabled, scarred, fat, bald, and, frequently, have a "scary" pet. It's appalling that certain bodily traits are used to portray evil. That shouldn't be acceptable."
Local artist and illustrator Donna Mcghie has already done an amazing job of bringing the book to life with her beautiful illustrations. Now adventurous Emily needs to go one step further, and be brought into the hands of children, parents, nurseries and schools. 
Vie needs your help to get 'Where are we going?' out there to do its work, and through the money raised you can also help support the other  work Vie does through her community company, VieNess Discover You Love You CIC.
'Where are we Going' is Vie's first children's book, and she told In Common "I love children's books: the stories and images and they are a great learning tool. If anyone tells me they want to learn a new skill, I will recommend a children's book, because the directions, and the message, are much simpler."
"In my book, there are a couple of messages I want to get across. I want children and adults to feel encouraged to use their imaginations, to be able to go anywhere, do anything, in their mind; if people are encouraged to dream big, they're more likely to aim higher in real life." 
There is a link below to the Crowdfunder, where you can donate, buy the book by itself, or get any of the really special packages that will take the project forward.  You can also choose to donate books to local primary schools, nurseries, or groups, of the donor's choice, or to be distributed by the organiser.
You can also help by sharing this article or the Crowdfunder link to your friends. Helping and supporting kids to grow up believing in themselves is so important.  
Visit the Crowdfunder here: https://www.crowdfunder.co.uk/where-are-we-going-childrens-book 
 Find out more about artist Donna Mcghie at https://www.artandmurals.co.uk