The Disability Union has launched, in order to build power and a national voice for disabled people powerful enough to influence policy; whilst also helping people with their day-to-day disability struggles.  The date of this launch is significant as last month marked the 25th anniversary the Disability Discrimination Act (DDA) 1995. The Disability Union aims to help kick-start and nurture a new generation of disability activists and work with existing organisations and activists to build a stronger disability community. 
 The union is the idea of Hampshire-based disabled campaigner George Baker, pictured top, whose ambition is to create "the first democratic and campaigning union which fights for disabled people in the workplace, in the social care system and in society at large".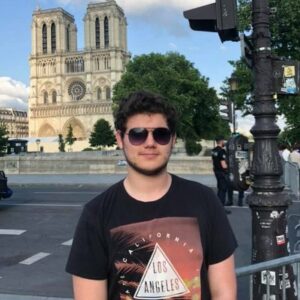 "In many ways disabled people are more marginalised than ever," says Joel Jordan, Co-Founder of The Disability Union. "Coronavirus has made this impossible to ignore with 59 percent of covid-related deaths being disabled people. We want to revive and restore the spirit of possibility and activism that allowed disabled people to fight for the Disability Discrimination Act."
George adds: "There are amazing disabled people and disabled people's organisations, all over the country doing incredible things, our mission is to connect everyone who is fighting for disabled people's rights because we are stronger together."
 In the short time since the union began operating it has already accomplished a lot. This includes securing a grant from Learning Disability England to provide support during Coronavirus, helping people avoid unlawful eviction, secure accessible housing, successfully fight benefit appeals, and instigate legal action around disability discrimination.  The union is working with and being supported by a range of disability organisations including: Disability Horizons, Access Your Life, Evenbreak, LiveYou, and has gained coverage in Disability News Service, as well as gaining the support of prominent campaigners such as Jane Hatton (founder of Evenbreak), Fleur Perry (activist and campaigner), and Martyn Sibley (founder of Disbabilty Horizons). 
 To learn more about The Disability Union, click here.