by Tony Bunday.
What a year we have had since the last elections in December 2019.  Brexit done, 12 months to sort out a trade deal, and of course the Covid-19 virus taking loved ones from us, separating us from others, and severely disrupting our lives and freedoms.  We all have our views on how this government and our councils have done during the last year but it will probably be four years before we can express this in a nation ballot.  However, we only have to wait til May for our next voting opportunity.
The 6th May 2021 will see extensive elections across England, not least as last May's elections were held over.  This significantly raises the number of seats being contested.  It will be our first chance to send any sort of message to our political masters after all that has happened.
There are many important elections taking place across England and Wales.  These include those for our Police and Crime Commissioners (PCCs). Locally this is for the Hampshire and IOW Police Force area – one of the biggest in the country.   It covers some 2m people, and probably about 1.5m voters across 19 parliamentary constituencies.  Historically, interest is in these elections is low, and if the vote is a stand alone one, turnout can be as poor as about 15%. It is higher if combined with other elections as it will be in 2021.  Low interest is a shame as these are important elections to elect an important and influential position.  So why is interest so low?  Is it because people do not know what the PCC does?
What does the PCC do?
Most importantly, PCCs are the voice of the people to the police. A bridge between the electorate and the Chief Constable. They are responsible for setting the budget and deciding on local priorities for how it is used.  They have an accountability and oversight role to ensure the Chief Constable delivers on the local priorities that have been agreed.  They have a responsibility to support victims, and to agree and enact strategies that will reduce crime locally.  (The Chief Constable remains responsible for operational issues and decisions).  Finally, they are responsible for appointing any new Chief Constable and, in certain circumstances, dismissing the current one.  
So why vote? 
Well, if you want a voice on which are the most important priorities for your police, including how we tackle, say drug problems, county lines, and organised crime, or anti-social behaviour in your locality, then it is important to vote.  Uniquely, these elections feature a 'Supplementary Vote System'.  This means that all voters get a first and second choice.   If no candidate secures more than 50% of the vote on the first ballot there is a run off between the top two with the secondary votes of the eliminated candidates transferring to their second choice.  This is the third time these elections have been held.  Locally, in 2016 the Tory candidate won with Labour second following a run off ballot.  In 2012 an independent candidate won after a run off.  As both elections went to the second round, it shows the value and importance of indicating both a first and second preference.  Your vote is unlikely to be wasted!
How should you vote?  
You should look at the literature of each candidate, and if they are standing for a party, then consider the record of that party over recent years, and whether their claims add up.   Look at their stated priorities and consider if you think they are the right ones AND they can deliver on them.  Finally, look at the character, experience, and expertise of the candidates.  Ask yourself: Who could do the job?   Who would I trust with my police force?  Who will best be my voice on crime?   Who will be best able to help reduce crime?  
But most importantly –  VOTE!   It makes them listen to you.  
For more info on the role and responsibilities of the PCC see:  
https://www.justiceinspectorates.gov.uk/hmicfrs/police-forces/working-with-others/pcc/role-of-police-and-crime-commissioners/       and
https://www.youtube.com/watch?fbclid=IwAR1pFB96YCcn553Q32eHgUNtvtiH9HO92hljt2NnDNEAUXxVhxjfcUF_cjk&v=A1XJ2RJNuIU&feature=youtu.be
For information on the Supplementary Vote System see:  https://www.gov.uk/elections-in-the-uk/police-and-crime-commissioner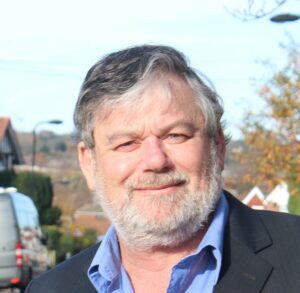 Tony Bunday is the Labour and Co-operative Candidate in this election.   He and his family live in Southampton.  He runs his own business and is a Specialist Advisor (Inspector) with the Care Quality Commission after, with more than 30 years working and managing in the fields of Mental Health, Substance Misuse, Homelessness, and Young, Mentally Disordered, and Adult Offenders.   More information is available at tonybunday.co.uk