by Martin Brisland.
The central parks are the jewel in Southampton's crown.
Southampton's Grade II* listed Central Parks were established between 1854 and 1866 on former animal grazing land. The Victorians very strongly believed that fresh air and open spaces were good for your mind, body and soul.  The five central parks  – that's Watts, East, Palmerston, Houndwell and Hoglands cover an area of 52 acres. They are all on the Historic England Register of Parks and Gardens of special historic interest. 
West Park or Watts Park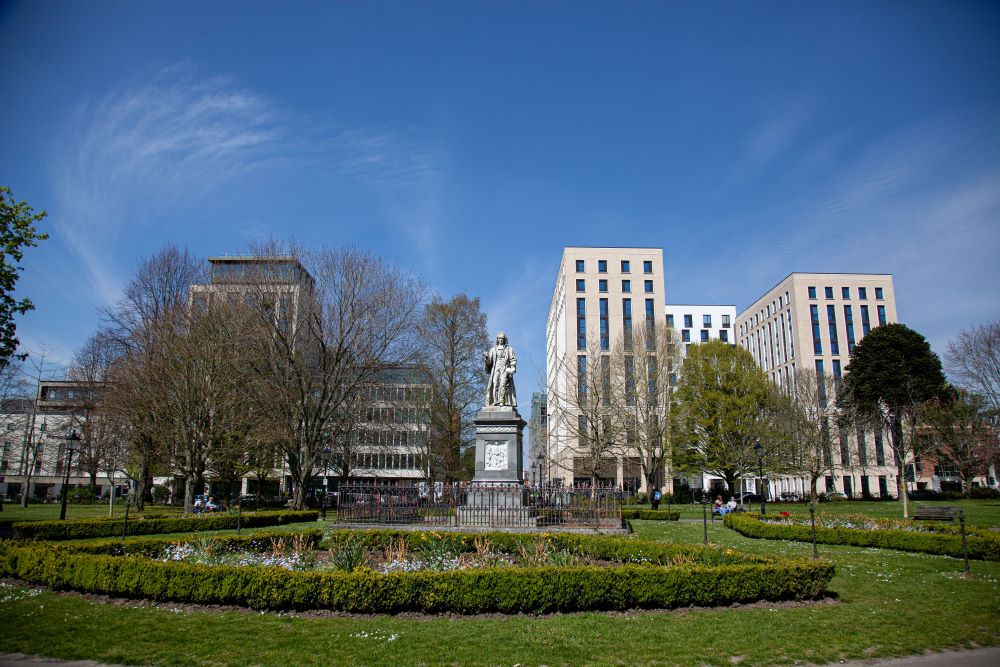 West Park or Watts Park is opposite the Library and Art Gallery entrance to the Civic Centre.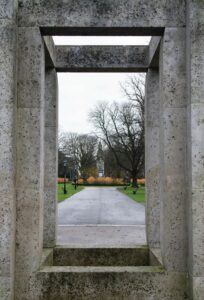 The sculpture 'Enclosure' by Paul De Monchaux was added in 2000. It acts as a picture frame for landmarks around the park. It showcases various monuments all in a straight line from the former St. Peter's Church in Commercial Road through to the Isaac Watts Statue, the Cenotaph and to the Richard Andrews statue.
Southampton born Watts was a hymn writer. Born in 1674, he lived in French Street and was educated at the nearby King Edward VI grammar school, then in Winkle Street. 
Vibrant orange Dogwood is in bloom around his statue in February and March. A Christian legend says that a dogwood cross used to crucify Jesus. After his crucifixion, Jesus changed the plant to its current shortened form. He twisted its branches to ensure an end to its use for the construction of crosses. The red stamens of the flower represent Jesus' crown of thorns, and the red fruit represents his blood.
Watts is mainly remembered for his words to hymns which include 'Our God, Our Help in Ages Past'. It is chimed on the Civic Centre clock at 8:00am, noon and 4:00pm.
The Cenotaph, from 1920, was designed by Sir Edwin Lutyens who also designed the national cenotaph in Whitehall, London. He went on to design New Delhi in India when the British moved their HQ there from Calcutta.There is an empty tomb on top as that is what the word cenotaph means.
At the time of leprosy, people suffering from the disease were kept outside of the Old Town. The Mary Magdalene Leper Hospital was near the corner of Above Bar and Watts Park. The Marlands name is derived from the Mary lands.
East Park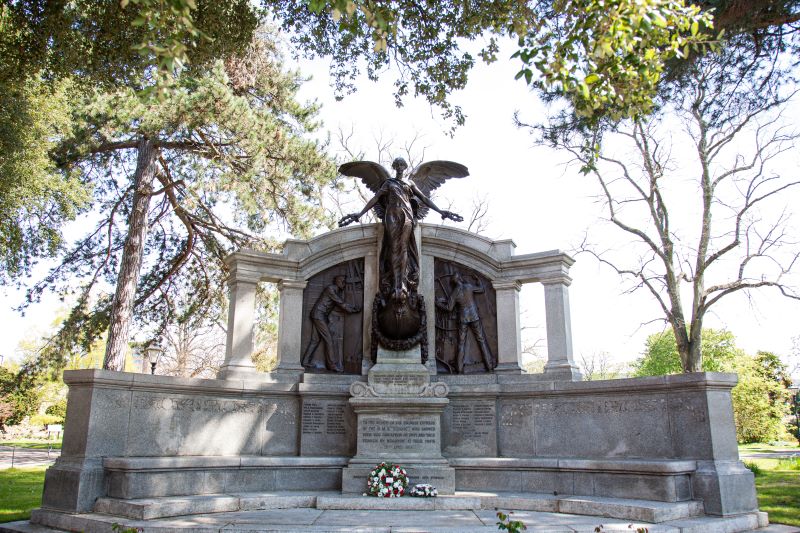 East Park retains its Victorian heritage of planting from all over the world with trees, shrubs, rose beds, herbaceous plants, spring and summer bulbs and even a black stemmed bamboo!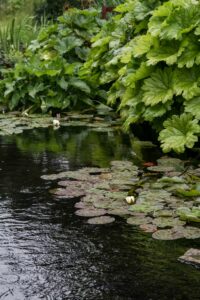 The Alpine Rock Garden, built in the 1930s, features two ponds. Some say the former Stag Gates were used in the building of the rockery.
Near the impressive Titanic Engineers Memorial there are some floor mosaic designs created by the Nicholstown Residents Association, working with local artist Will Rosie. They depict the diverse range of heritages of Southampton's residents. Will has Mr. Men, Superheroes, Dr. Who characters and others around the city, plus a Mayflower 400 Trail from last year.
Also once near was the aviary which was controversially removed in the early 1990s. I remember feeding pennies to a jackdaw who then put them in a container. Funds raised helped the local children's hospital.
Richard Andrews has an impressive statue high on a plinth. Five times Mayor Andrews had a carriage making firm with some used by Queen Victoria. He was Southampton's Dick Whittington. A self made man who arrived with nothing and became wealthy.
Mayor Perkins presented the impressive avenue of lime trees that runs through the centre of East, Palmerston and Houndwell parks in 1862. They are planted old by new so that the view remains uninterrupted. 
A circular sea themed mosaic created in 2000 marks the site of an old fountain. Sadly it's currently in a poor state of repair.
One of my favourites is the wonderful wisteria pergola walkway which is in full flower in early May. The scent is wonderful.
Palmerston Park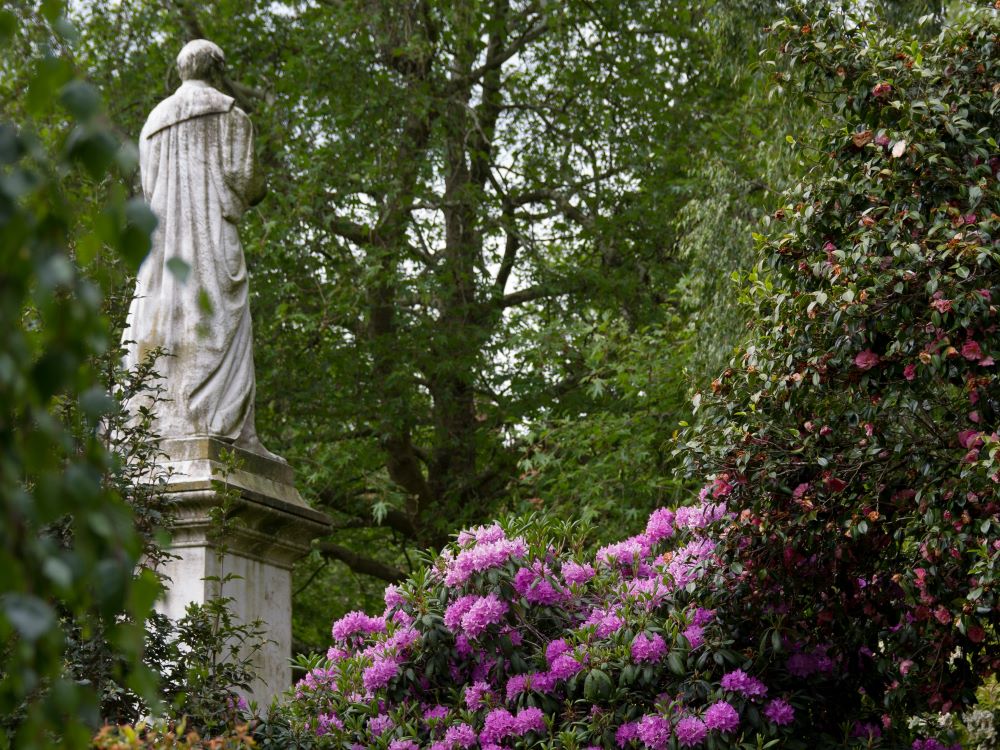 Palmerston Park is the only point where the parks meet Above Bar Street. The main theme is acidic soil loving plants such as rhododendrons, azaleas and magnolias.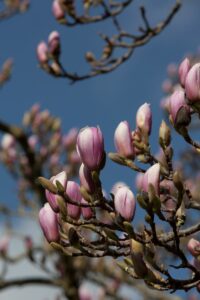 The new bandstand was completed in 1999. The original 1885 cast iron bandstand was removed in 1940 as a result of bomb damage.
There is the statue of former Prime Minister, the 3rd Viscount Palmerston who lived at Broadlands estate in Romsey. It was erected by public subscription and unveiled in 1869 four years after Palmerston's death in 1865.
A poacher, Charles Smith, was executed in 1822 for shooting at a gamekeeper on land owned by Palmerston. He has two gravestones side by side in a North Baddesley churchyard. The second one was put there by Palmerston's grandson to tell more of the story. There had been a lot of local concern over the harsh punishment. 
Houndwell Park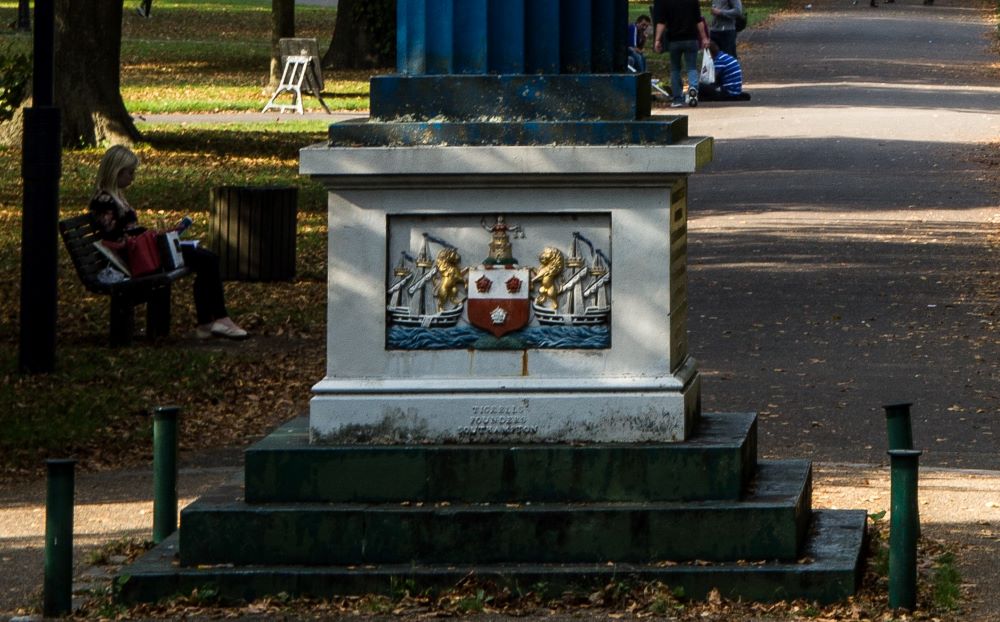 Houndwell Park lies to the south of Palmerston Park and is separated by Pound Tree Road.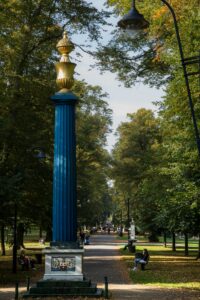 The play area provides for children of all ages and abilities and a play structure known as "The Titanic".
There is also the Melly Drinking Fountain nearby from 1859. It was a scheme by philanthropist Charles Melly and a local minister Edmund Kell who saw that drunkenness was rife amongst the poor. They thought that providing free clean water would keep them off the drink.
At the southern end of the lime tree avenue is the 50 foot high cast iron William Chamberlayne Gas Column. It was made by Tickell's Foundry in Foundry Lane. It is a tribute to William Chamberlayne, MP for the town 1818-1829 who provided street gas light posts in 1820. He also owned the company that supplied the gas!  
Hoglands Park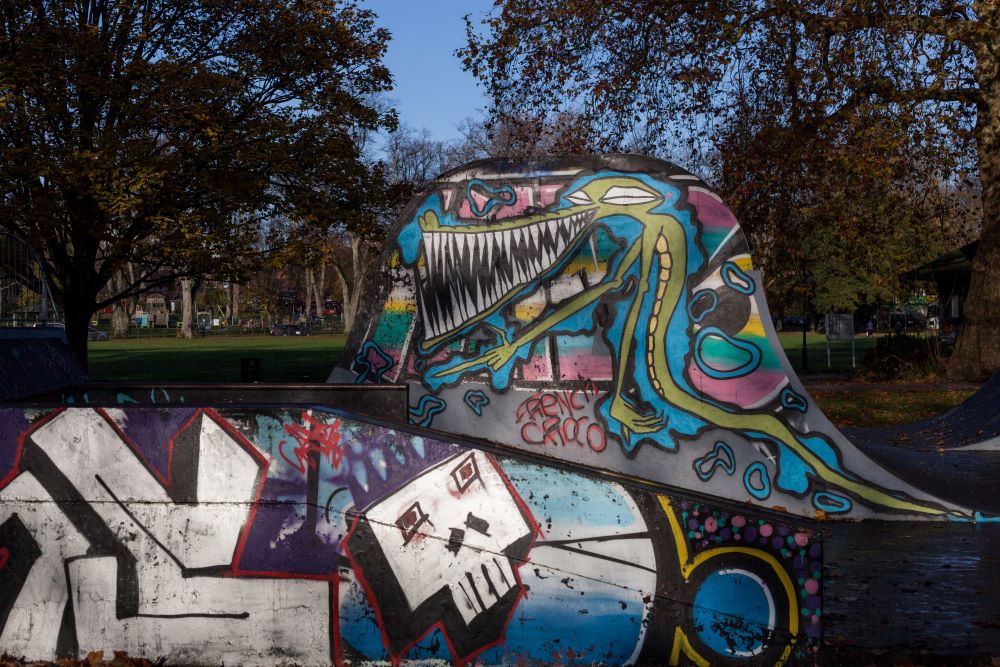 Hoglands Park has a plaque that recalls an air raid shelter opposite Debenhams, then Edwin Jones, that took a direct bomb hit in WW2. 
Hoglands has a popular concrete skatepark. There is a new multi-use games area (MUGA) with a special emphasis on Cage Cricket to continue the historic connection with cricket in the park which was first played there in 1867.