by Jonathan Mitchell.
Even before he became Prime Minister, Boris Johnson had been laying the ideological groundwork for his premiership for years and one of these policies was Freeports being reintroduced in Britain. This idea was announced properly in the 2021 Budget by chancellor Rishi Sunak. The plan is that they will generate 50,000 new jobs and £2 billion in private investments (1). But what are Freeports?
Freeports are a customs arrangement in which a piece of land with international connections- could be a sea or air port- is a separate economic entity from it's country. National taxes are suspended within the freeport, paid only if it crosses the threshold into the country. This means goods can be produced, imported, or stored in a Freeport for an indefinite amount of time and never pay taxes on them, except any tariffs set by the port authority. For instance, a container could come into a freeport, stay there for years and leave without paying a penny. The government suggests the main benefits of Freeports are: (1)
Simpler planning – to allow businesses to build
Infrastructure funding – to improve transport links
Cheaper customs – with favourable tariffs, VAT or duties
Lower taxes – with tax breaks to encourage construction, private investment and job creation.
We currently know very little in the public sphere about what these Freeport arrangements will look like. But what we do know is that there will be eight across England and one of which will be the Solent and that they will be implemented by December 2021. The coverage of this Freeport zone is expansive – it's planned not only to incorporate the Ports of Southampton and Portsmouth, but also Southampton airport, Dibden, Bursledon and parts of Isle of Wight. Contacts in the trade unions have informed me that the picture in the link, provided by the Solent Freeport website, is not simplified for graphical pleasure. (3)
How successful will they be?
The question of success is not a hard one to answer; there are 3,500 around the world and the pitch from their advocates is that they will create jobs and stimulate manufacturing. (2)
You only need to look at the Enterprise Zones (EZ) this government created in the early 2010s to realise that they will sink money into projects that yield no tangible benefits for working people or even small business (5). Their only interest appears to be in creating sites which benefit big companies that want more of an advantage than they already have in the "free" market. Between 2012 and 2019, EZs created 19,000 jobs, this isn't even half the jobs they pledged by 2017. Most of these "new" jobs were moved from outside the EZ into them, a large amount of the jobs were construction- which aren't permanent and is more evidence to challenge their description of job creators (4). A 2019 Commons scrutiny committee review showed that £12 billion in public money was invested into EZs, with no accurate measurement of how much of a return the tax payer has received. The government has claimed that there is a return of £4.80 to the £1, but this is without any detailed costings and so is baseless (6).
An area not discussed by the supporters is the research that shows freeports bring their own police and crime issues. Freeports having a special set of regulations means that there is a high chance of smuggling and money laundering (7).
What's the problem?
Deregulation comes at a cost. The ambition is for some manufacturing sectors to benefit in a post-Brexit world where new tariffs will impede growth and free-trade. Freeports will decrease local tax revenue and defeat local businesses, which will be  a serious blow to the public purse and any hope of building an economy for working class people (8). The real problems in this country are poor productivity and the lack of investment in up-skilling workers (and skilling up new workers) to fulfil their potential. This project will not solve that.
There has been no open and fair process for ordinary people to scrutinise. From my understanding, the Solent LEP has been quite supportive of the local trade unions aims of cast iron guarantee of trade union recognition in freeport-based businesses. But this government's behaviour is completely opaque and revealing nothing when such a big shift to our economy is planned for the end of this year. Even those with support for idea must have reservations about this.
What can we do?
Do you want to do something? Reach out to us (momentumsouthampton@gmail.com). Reach out to your local MP or your local councillor about what their position is and what they will do to oppose the creation or Freeports. If you're a worker in the Solent freeport area talk to your local Trade Union branch or trades council and see how you can get involved. If you know a business represented on the Solent LEP, contact them and push them on the topic.
Much like the recent discussion about NHS data sharing, the Conservative government think that by doing things by stealth they can pull the rug from underneath us. There is power in knowledge and empowerment in action.
Sources: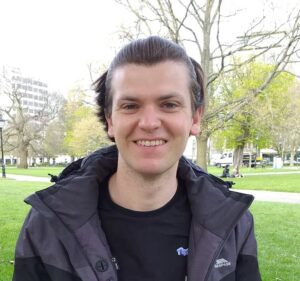 Jonathan Mitchell is Chair of Momentum Southampton. He says: " I'm  a Youth Worker by day, but always an activist. I chair Momentum Southampton and I am a member of the Labour Party, ACORN and UNISON. Lover of Metal, Punk, Soul and Jazz music, I love talking about Halo to the detriment of my friends."