by Nathan Goldsmith.
I've been spending a lot of time in Brighton – where my partner lives – and the New Forest – where I work – recently, and so coming back to Southampton to stretch my legs when I get a chance feels like a real treat.
Following on from my previous column (Walk: from Southampton to Shawford), I visited the Shawford Downs for a quick exploration. 
Like a lot of the places I am drawn to, Shawford Downs boasts its own history through its landscape. A landscape where in its simplicity you find its beauty – a rich, chalk grassland featuring Medieval strip lynchets. These lynchets hold wildlife habitats within them, but give a good display of how they once would have been used to grow crops for the local people. Beautiful, yellow cowslips and other flora run their way up and down the hill, giving a clear indication of the beaten path.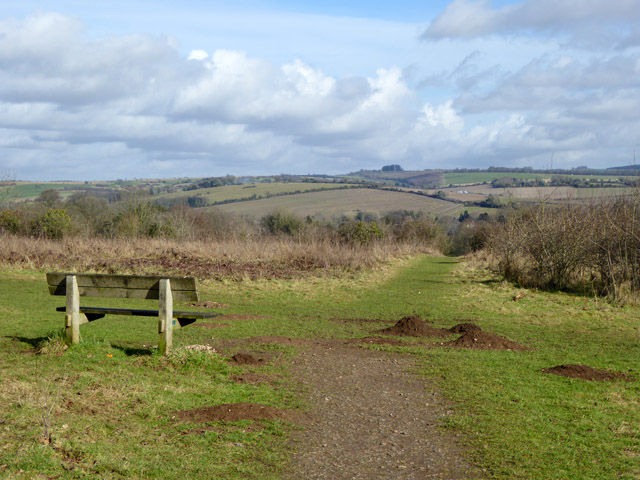 Shawford Down was a part of the Mawme Common. The down and Common had been grazed by livestock for hundreds of years (there's still sheep around grazing today) until 1910, when the local golf course was constructed. 
At the top of the downs sits a war memorial, which is where I decided to make my small climb to. A wooden cross alongside the Otterbourne Road commemorates the troops who marched down the Southampton Road during the First World War. A stone memorial to the parish fallen in the First and Second World Wars is also on site.
Readers may know that I am a fan of a large trek, across all sorts of terrain – but you may be pleased to know this is possibly the shortest walk I have done! 
It is difficult to get lost across the downs. Simply – pick a direction and walk. Start at the kissing gate near the train station, and instantly the path will be obvious to you. Keep to the beaten path as much as you can – insects and wildlife are thriving at this time of the year in the overgrowth. 
Take in the sights as you make your ascent – you can choose to go through the wooded areas or nearer the River Itchen path, for views across Twyford and beyond. Despite the motorway being so close by, the downs offer a perfect place for peace and contemplation, and, for me, give me a feeling of being on top of the world, above all the stresses and worries of the modern, bustling cities in which we reside. I'll shortly return to Brighton and the New Forest and be thrown back into reality, but out here, with nothing and nobody around, I take a deep breath in and remind myself how lucky we are to have these spaces. 
Stop off at the pub just adjacent to the kissing gate or continue the walk to Winchester (which I'll write about in my column next month). Either way – just remember to take in the peace and tranquility of these epic green spaces.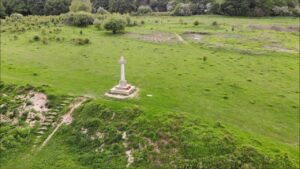 Cost: Free access. Train fare or car drivers can park at Shawford Station (charges apply).
Accessibility: Fairly good on a summer day but wet, muddy and slippy any other time!
Facilities: Toilets and refreshments at the pub opposite the station.