by Sally Churchward.
Hopes of Southampton becoming City of Culture 2025 were dashed last night, when Secretary of State for Digital, Culture, Media and Sport Nadine Dorries announced that Bradford had won the title.
Southampton, and fellow runners up Durham and Wrexham, didn't leave empty-handed though as, for the first time, each was awarded £125,000.
Winning the title could have brought significant investment into Southampton – Coventry, the previous City of Culture, has seen thousands of extra visitors and more than £172 million invested in funding cultural events, such as art, music and theatre,  alongside improvements to public transport.
The reaction in Southampton has largely been one of disappointment but determination to carry on with the momentum of the City of Culture bid and continue championing and developing culture in the city. 
"We march on," was the upbeat response from the team behind Southampton's bid.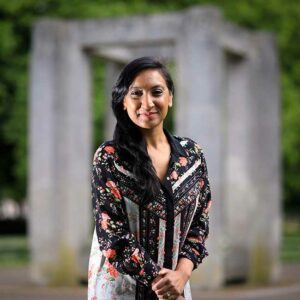 Councillor Satvir Kaur, Leader of Southampton City Council and a trustee of Southampton 2025, who was cabinet member of culture when the Southampton City of Culture 2025 bid was launched and was key in putting the city forward for the title, said: "For us the bidding process has unlocked a scale of ambition, vision and financial commitment that is unprecedented, with over 150 businesses, cultural and community organisations and 11 neighbouring local authorities committed to transforming the city and wider region through culture.
"During this process we have learnt so much about what's important for our communities, our sense of pride and identity and what our city can look like in the future. We remain totally committed to an ambitious vision for Southampton and the region with culture at its heart.
"We will now put our energies into taking forward the galvanising work of the Southampton2025 Trust to address our needs and become that thriving, dynamic place we know that Southampton can be!"
Claire Whitaker OBE, Director of Southampton2025 Trust said: "I want to personally thank the people of Southampton, our friends and neighbours and our myriad of local, regional, national and international partners who have given their unwavering support. We are naturally very disappointed but know that we gave the process everything we could have and that the bid has brought us together like never before. I would like to thank Southampton City Council, Solent University and the University of Southampton for continuing to support the Southampton2025 Trust and ensuring that culture remains at the centre of our city and wider region."
Meanwhile, many posts and discussions on social media have turned to ideas of how best to move forward and continue to drive culture in the city.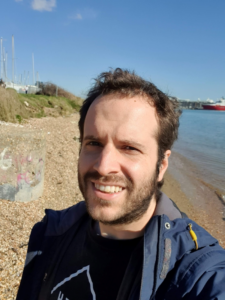 Chris Zardis, who runs Shop Local Southampton, said: "This process has shone a real light on the awesome culture already happening in Southampton. Instead of feeling defeated we should feel so proud of our bid and use it as a catalyst to take our cultural offering to the next level for citizens and visitors alike. It's clear there's a lot to showcase in Southampton, perhaps we should still go forward with a city-wide program and run our own year of culture anyway – suburbs like Millbrook and Weston Shore have shown they are thirsty for it. So, to coin a phrase, let's make it so."
He added: "the more I think about it the more I think SO25 is a great brand, a great message, and that we should just go ahead with it anyway. Bradford is, after all, a long way from here."
Southampton resident Rod Andrews echoed these views, saying : "The city may have missed out on this particular competition but the national exposure it's received in the run up to the result has been worth it. So many local people have been involved and have worked hard on the project. Carry on, Southampton can still be a proud city of culture."
James Lapage, who lives in the city, said: "I'm disappointed but hope they use the £125,000 prize money to develop a few of the ideas to benefit our local communities. Also let's try and get people to have a more positive attitude to our city."
Author Jan Carr said: " We may not be the City of Culture but we are a city of cultures, a great big blooming green city, as much about the daisies as the rose gardens. We'll treasure creativity from the ground up, continue to embrace difference and welcome the displaced – a gateway not a gatekeeper."
Local resident Pat Hawkins added: "I'm disappointed that we didn't get it. There is so much in this city from our amazing parks to the maritime history cruise lines and places such as God 's house Tower Tudor House and the art gallery.
"Fantastic people are working hard in communities: food banks, Street Pastors, Comminicare, Street Angels, Ukrainian support groups and countless places of worship for our diverse community. Yes we could do better at promoting our city, but let's not be negative about the place we live. Let's just work together to make it better!"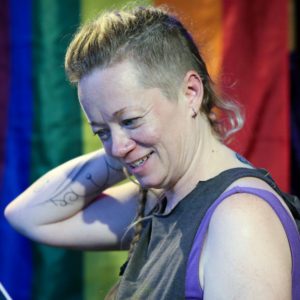 Jani Franck, artist and co-director of performance venue and social centre The Art House in the city's Above Bar Street, reflected the view of many of those involved in the city's cultural scene, saying: "The bid showed many people just how much there is on offer in Southampton, let's keep the momentum going and build on what is already here!"
Southampton has a long history of people getting on and doing things from themselves – a space, The Art House, DIY Southampton, Write a Note, Friends of St James' Park, In Common, guerrilla gardeners, Southampton's mosaic-making answer to Banksy – Will Rosie, October Books, Southampton Social Aid, Cafe Thrive, Overdraft Records, Southampton Transition, Still Moving DJs, Voice FM, Rice Up, Ropewalk gardeners….the list goes on and on of individuals and groups who see a need and don't wait for someone else to get it sorted.
Southampton came so close to becoming City of Culture 2025, and who says it can't still be – in it's own way? The city might not have the official title, and the funding  – which would obviously be a huge help – but the people of Southampton have a history of not letting things like that stop them, and there's no reason to think now would be any different.
Can you help our funding appeal? We rely on donations from readers to keep In Common running. Could you help to support In Common, for as little as 25p  a week? Please help us to keep on sharing stories that matter with a monthly donation. Visit: https://www.patreon.com/incommonsoton