by Katie Isham.
The Common. Such a place that needs the grand definite article to herald its arrival. I've thought long and hard about a Suburban Safari to take in The Common but it's impossible to capture in a singular visit. You could have a daily walk on The Common for a year and see something different at the dawn of the next new day.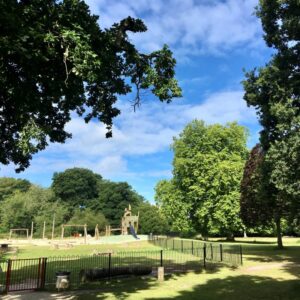 Yet our love for The Common reaches far beyond our current experiences. Those of us who can call the city "home", have the spirit of this place woven into our beings. Life in Southampton will always revolve around this expanse of nature; it is literally the living, breathing, beating green heart of our city. Come meander the memories of time spent on our common ground…
Sunrises, sunsets, snow days, summer days, spring blossoms, autumn leaves, sitting, strolling, walking for fun, walking for the commute, running, Park Runs, Race for Life days, funfairs, wind in your hair on the waltzer, spinning, whizzing, rollerblading, cycling, scooting, picnics, barbeques, excruciating ice cream van queues. 
And that's the tip of the iceberg. 
Kickabouts, jumpers for goalposts, frisbees, rounders matches, pulled hamstrings, kite strings caught in trees, climbing trees, mini-beast hunts, dog walks, feeding the ducks, ducking the geese, watching, listening, wanting to stay for five minutes more. 
And we're still not finished. 
Ordinary days, special days, birthdays, community days, party days, Power in the Park, Let's Rock, roadshows, nature shows, big sky shows, balloon festivals, collecting a sticker from each stand, collecting litter, collecting sticks, treasure hunts that never end.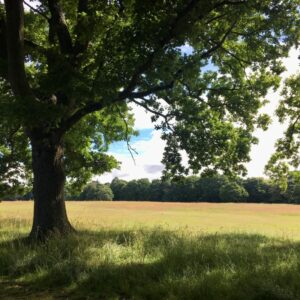 And those memories further back into time…
The cemetery for reflection and remembrance, trees that span centuries, horizontal trees, military use in wartime, animals grazing, horses racing, fishing, boating, miniature flotilla, visiting the zoo, getting your cap stolen by a curious giraffe, learning about our world at the Hawthorns. 
And then the rebirth…
Reopening the café, rejuvenation of artery pathways, refurbishing the paddling pool, splashing, running, laughing, squealing with delight, sliding, swinging, see-sawing, zip-lining, making friends, climbing, falling, but always getting back up. 
So much life and memory growing in one place. 
If pushed to pick one moment from this bursting compendium, I'd focus on the scene of my greatest triumph. When very small, everything was an adventure and the world seemed very big. It was only when riding my first bike that it felt conquerable. Wobbling away on said bike, I thought I'd never master the skill. Until my dad sent me on my way up the tree lined avenue through the meadows on the east side of our Common with the words to imagine there was a lion chasing me ringing in my ears. No lion ever caught me and I kept riding up that hill.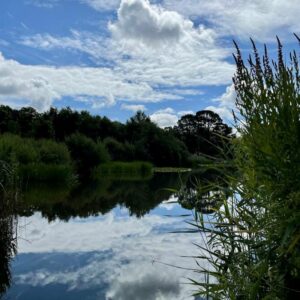 Every time I revisit that route, I recall those memories and those emotions that shaped who I've become. On my latest walk here, I shared the path with my toddler nephew. He weaved his way drunkenly across the paths I once cycled up. A simple walk can produce joy in a different perspective: to see through the eyes of someone new, someone who will get to experience all these things for the very first time: the bike rides, the ice creams, the ducks. Albeit he may never get the chance to watch PJ and Duncan perform in red PVC at Power in the Park, a cross he'll have to bear. 
The beauty of The Common is that it's our common. We share its history and we shape its current purpose. Each of us have our cherished memories and current crushes on this place. What does The Common mean to you? None of our stories are the same but they all have a united theme: they exist because of The Common. 
Cost: Free common access and free to make memories that'll last forever. Free short-term parking or long term if you venture into the nearby suburbs. 
Accessibility: The Common is accessible from all areas of Southampton. Nestled in the heart of the city, it's open to all and really is our common space. Paved paths extend through most of the park and where there is gravel or a need to cross the grass, wheels are generally still welcome. 
Facilities: Lots and lots of space and trees. Playground, pond and The Hawthorns (with toilet) ready for action. The Cowherds on the edge and many other eateries a stone's throw from the boundary. 
If you've enjoyed reading this story, please consider supporting In Common, for as little as £1 a month. We run entirely on donations and don't make a profit from the site. Please help make us sustainable with a monthly donation. Visit: https://www.patreon.com/incommonsoton