by Gary Hollands.
The scale of Conservative cuts to local government has been devastating for council services. Central government has cut funding for councils by half since 2010. Southampton alone has lost £136.4 million over the last seven years.
These cuts translate to the closure of nearly 800 libraries around the country. Youth services have seen their funding slashed by nearly 70 percent. Sure Start funding has fallen by about 60%. Adult and children's social care are also under huge pressure.
Pressure for innovative solutions
Local councils have employed a number of innovative solutions to blunt the impact of this lost funding. Some councils have borrowed to invest in commercial properties for the rental income. Other councils have set up energy providers, Southampton City Council's CitizEn Energy is a local example.
One strategy that has attracted the attention of Labour councils is the 'Preston Model'. Labour councillors from Preston developed it in collaboration with the Centre for Local Economic Strategies (CLES).
What is the Preston Model?
The Preston Model is a community wealth building approach where wealth via procurement by anchor organisations (local authorities, education establishments, hospitals and large employers) is directed locally rather than leaching out of the local economy. One example is investment by local authority pension funds. These funds would usually be directed nationally and internationally but, instead, are invested locally.
The model promotes a more diverse ownership model, using cooperatives, SMEs (small and medium-sized enterprises) and municipal ownership.
Many anchor organisations are also major land and property owners and can help stimulate local economic activity. The Preston Model takes a more socially useful approach to the use of land and property.
The Preston Model also promotes proactive employment policies. These include paying the living wage, recruiting from lower income areas and upskilling the work force.
So broadly the principles of the Preston Model covers:
Local procurement

Local investment

Diverse forms of business ownership

Use of assets for social benefit

Wages, recruitment, workers rights and training
Preston Model – The results
The Preston model has delivered some impressive results, the CLES (Centre for Local Economic Strategies) celebrated it's achievements in a report:
"…the "Preston model" has delivered genuine outcomes for local residents, leading to Preston being named the 'Most Improved City in the United Kingdom' in the Good Growth for Cities guide 2018. Whether it be the £112.3m retained in the local economy through progressive procurement activities, or the 4000 extra employees in Preston now receiving the Real Living Wage (2018 ONS initial outrun), community wealth building is securing tangible outcomes for real people…".
Preston Model – A caveat
The Preston Model is one of the more comprehensive strategies for councils to avoid reducing services to core services.
However there is a caveat, more deep cuts by central government are on the way. Councils in England face an overall funding gap of £8bn by 2025 which will test the limits of the Preston Model and other initiatives.
The Preston Model makes good use of local resources and is socially beneficial, but it's not the answer to lack of proper funding by central government.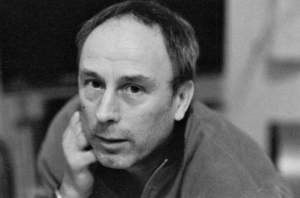 Gary Hollands describes himself as "a former political analyst but still can't let it go, guardian to around thirty sparrows, from Southampton".