by Frances Churchward, additional research by Georgina Morgan.
In these very frightening times, one thing that has given a spark of positivity is people coming together as communities and supporting one another. People have stayed in their homes for weeks on end, not only for their own sakes, but also, to protect those more vulnerable. Communities have formed support networks, taking groceries and medicines to those who cannot leave their own homes, phoning isolated strangers and putting out calls for PPE for healthcare workers, with voluntary cottage industries springing up to provide the protection to frontline health staff. And, of course, once a week the nation has turned out to applaud the heroic efforts of our NHS staff and other frontline workers, who are literally putting their own lives on the line for the rest of us.
Another thing that people can do is support local community businesses, many of which are desperately struggling. This has a double advantage of both supporting local people to keep their businesses going, meaning they will, in turn also be able to support the local economy themselves, and giving those in lockdown a greater connection to the outside world and a bit of variety, whether that's through a tasty treat or an original work of art. It's also useful to note that while it can be difficult to get a delivery slot from a big supermarket, small local retailers do often have deliveries available, meaning you can stay safe and fill your cupboards at the same time.
Here's our list of some of the local businesses in Southampton that you can support.
If you would like to add your business to the list, please email the details to editor@in-common.co.uk
Art and creativity
Theatre for Life 
Theatre for Life uses the arts to promote social cohesion and to support wellbeing management, in particular working with vulnerable young people with mental health. For ages 14 -25.
Theatre for life is currently running a programme of free weekly interactive online sessions to support aspiring new performers. For more details, visit www.theatreforlife.co.uk/education-community
Email contact: michelle.smith@theatreforlife.co.uk
Create and Prosper Workshops
Art making: order craft pack, delivered to your doorstep on a Thursday (Southampton only), and then join in an online craft session. £6.50 per pack
www.createandprosperworkshopscic.co.uk
Light UP Drama
Drama classes for young people aged four to 16. Light UP is a local not for profit organisation focused on affordable arts education for all. They have brought all of their efforts online creating content that they post daily. Students have had an option to attend live sessions or view back recorded sessions in their own time, as well as participate in competitions, weekly projects and at home tasks.
Showcase Virtual Youth Orchestra
Parents need to do the signing up for under 18s. Participants need at least a basic ability to read music.
www.showcasemusicschool.com/virtualorchestra
Southampton Art in Health Forum
Encourages art, creativity and wellbeing in the community.Shares information on Twitter and Facebook that may help people get through tough times.
Design Studio at The Print Centre (University of Southampton)
The Design Studio team at The Print Centre (a trading department of University of Southampton) provide a full range of creative graphic design and artworking services, including social media adverts and graphics, infographics, website banners and adverts, logo creation, publications and typesetting.
While The Print Centre's physical locations are currently closed, the Design Studio team are fully operational and working remotely to support lockdown measures. They also have a reduced range of print services currently available, and are happy to answer print related enquiries and offer advice.
Please get in touch on print@soton.ac.uk to find out more, and you can quote "INCOMMON" to take £10 off a minimum spend of £60 on graphic design services until 1st July 2020.
More info online at: www.southampton.ac.uk/printcentre
Artists
Spring Wise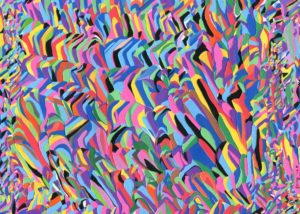 Southampton-based visual artist, Spring draws on her experiences as an autistic woman to create vivid abstract work, as well as digital portraits. As well as originals, much of her work is available on merchandise, such as water bottles and cards, via her Red Bubble site.
https://www.redbubble.com/people/Springwiseart/shop
Entertainment and storytelling
Vie Portland, Stoyteller
 Free story telling sessions, although donations welcome, with an activity to follow. You need to join the group and answer some questions in order to participate. Two sessions per week.
Contact via Facebook page: Storytime with Vie
Jason Buck, Storyteller
Award-winning storyteller, offering a varied programme of online live storytelling, with events for all ages. Prices start at £1.
Contact via Facebook page: Jason Buck, Storyteller
Turner Sims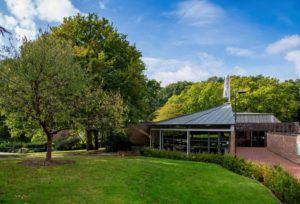 Turner Sims may be closed, but the music plays on. The Turner Sims team are working behind the scenes to bring music to you: from online concerts to playlists, exclusive recordings and videos. Head to their website to find inspiring music!
Website: www.turnersims.co.uk
Murdered for Money
Online murder mystery challenges to solve at home.
God's House Tower
Online events including Old Town Bingo every Friday with part of proceeds going to NHS. Other online activities available eg. digital knitting, a series of online lectures and family friendly activities.
The Art House
Online events and vegan homemade food delivered once a week on a pay-as-you-feel basis. Food will be made without gluten and without several other allergens too.
Contact through The Art House Facebook page

Still-Moving DJs
"A lively and unique duo with an eclectic selection of multi-genre records, with live percussion, ship lanterns, tankards and dinosaurs a-plenty!"
Even though we're not presently doing live shows, events and festivals, we've not 'stopped moving'!
Hear our latest 'lockdown Sessions' here: mixcloud.com/StillMoving (over 5 hours of music!)
facebook.com/StillMovingDJs / still-moving-djs.com
Education
Southampton based tutor, providing online tuition and homeschooling support. Laura is posting free resources daily at 12pm on Facebook and Instagram. The resources range from quizzes and games for primary-age children, to topic and curriculum guides for A Level maths and further maths students
https://www.facebook.com/mathstuitioncovid19/
Offering English language lessons, including free lessons at present.
Exercise, fitness and relaxation
Funky Fit Boxing
Video and boxing pad for sale. Suitable for everyone. Allows pent-up stress and frustration to be released in a safe and and effective way. Home workouts are also available via YouTube.
www.funkyfitboxing.com  and Facebook
Living with Harmony
Music therapy  and meditation music, online sessions.
Anita Bee Holistic Therapies
Reflexologist and holistic practitioner. Relaxation for babies and toddlers.
www.anitabeeholistictherapies.co.uk
Abbie Yoga
Free 30 minute restorative sequences on Youtube for those who have been financially impacted by coronavirus.
Contact via Facebook page: Abbie Yoga
Priya Tew Pilates
Online sessions. You need to sign up in order to get further information.
Shannon Keenan Jin Shin Jyutsu
A method of relaxation and releasing tensions. Online tuition.
Contact via Facebook: www.facebook.com/Jin-Shin-Jyutsu
Of the Essence
Southampton business, delivering well-being products in the form of flower essences and essential oils, blended for home use.
Contact via Facebook: www.facebook.com/Of-The-Essence
Southampton University Sport and Wellbeing
Fitness instructors lead free daily live classes (rotation of yoga, hiit, core, prenatal, etc), which are also available later via youtube. Tips and q and a sessions are also offered.
https://www.facebook.com/SportWellUoS
There is also set up a dedicated page with links to free online fitness classes, dedicated twitter fitness q&a sessions and other fitness related online resources:
https://www.southampton.ac.uk/sportandwellbeing/does-you-good/does-you-good-campaign.page
Faster Personal Training
The team have opened up their  private member's area to anyone that wants to join it, offering  daily workouts, recipes, yoga, relaxation and personalised relaxation programmes. send a direct message to join.
https://m.facebook.com/FasterPersonalTrainingSouthampton
Website: www.thecoachingkings.co.uk email: info@thecoachingkings.co.uk
Steve: 07769263099
Claire: 07801673273
Pilates on the Avenue
Transport
The Hub Cycleworks
Sells, rents out and repairs bikes and e-bikes. Open by appointment on Shirley Road, Southampton. Prioritising services and loaning out bikes for healthworkers.
Website: www.thehubcycleworks.co.uk
The Woods Cyclery
Located in Lyndhurst high street, offering an online shop. The shop itself is open with a shut door, one at a time policy, no cash. Offering cycle hire, preferably with delivery to local area. Also offering repairs. See website for full details.
Website: www.thewoodscyclery.co.uk
DC Cycles
Based in Empress Road, Southampton, offering repairs with spaces reserved daily for keyworkers. Website also operating, with plenty of deals on currently.
Website: www.dccycles.co.uk
Facebook: www.facebook.com/DCcyclessouth/
GA Cycles
Serving Southampton's cycling community for more 30 years. The business, on Shirley Road, which specialises in high end mountain, road and hybrid bicycles, is currently offering repairs and sale of essential goods only. The shop is open with a locked door policy. No bike sales/browsing/test rides.
NHS and other keyworkers given priority for repairs and services.
See Facebook: www.facebook.com/Ga-Cycles-964939970268324/
Rideride
The business in Manor Farm Road has closed its doors for now, but offering bike repairs for key workers.
Tel: 02380 702232
Facebook: www.facebook.com/rideride/
Portswood Cycles
Electric bike specialists. Online shop and also physical shop in St Denys Road, Portswood, open. Offers sales and repairs.
Website: https://portswood-cycles.co.uk/
Facebook: www.facebook.com/portswoodcyclesltd/
Perfect Balance Cycles
Located at Junction Road in Totton, operating as normal, offering bicycle servicing, repairs, spares and accessories, reasonably priced. Most work completed within two working days and small jobs often while you wait.
Facebook: www.facebook.com/Perfect-Balance-Cycles-118797948198162/
Books and music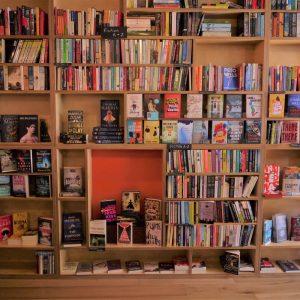 October Books
October Books is an independent bookshop based in Portswood, Southampton, owned by customers and staff and can supply the latest releases and classics and greetings cards, as well as a selection of groceries. Delivery available.
Website: www.octoberbooks.org
Vinilo Record Store
Southampton's independent record store is operating online with free delivery on orders over £30
Website: vinilo.co.uk
Clothing and footwear
Food, drink and groceries
Docks Coffee
Independent coffee house. Vegetarian, vegan and gluten free options available. Can deliver prepared food, including cream teas!
Hoxton Bakehouse
Bread and more. Minimum order £15. Home deliveries to within a 6 mile radius of Winchester, Lymington or Southampton Bakehouse. 
October Books 
Independent bookshop which also sells ethical , fair trade, vegan and organic foods, including teas, olive oil and chocolate, cleaning products and toiletries. Can deliver. 
Website: www.octoberbooks.org
Bitterne Box Co
Southampton based vegbox delivery service providing food from farms across Hampshire. Also sells other local produce such as butter, flour, eggs and more. Not currently able to take new customers but hope to be able to to so soon.
Contact via Facebook Page
The Butcher's Hook
Craft beer and real ale, bottles and cans, soft drinks and snacks. Deliveries to SO17 and SO18 only.
Healthy Nuts
Nuts, raw honey, organic smoothies and plant based vegan shakes etc.
 Order through Made in Here
The Art House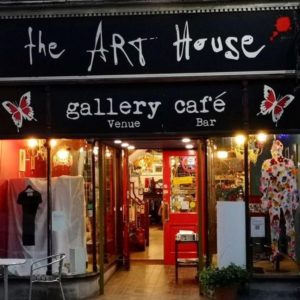 Online events and vegan homemade food delivered once a week on a pay-as-you-feel basis. Food will be made without gluten and without several other allergens too.
Contact through The Art House Facebook page
Rice Up Wholefoods
Specialises in vegan, gluten free and zero waste products and staple foods. This vegan supermarket sells a huge range of products, suitable for vegans and non-vegans alike.
Open 10.00 – 4.00 daily and 11.00 – 4.00 Sundays. Plus deliveries to the local area.
Little Bee Bakery
Everything baked to order and products can be gluten free, dairy free and vegan. Home delivery available.
Cafe Thrive
Ready made vegan food at affordable prices. Also offering deliveries of essentials boxes which includes things like lentils, bread and toilet roll. Delivery via Deliveroo.
Banana Wharf
The restaurant in Ocean Village, Southampton, is running a community stall Wednesday-Saturday,  as well as delivering boxes of veg/fruit/meat as well as takeaway on Thursday -Saturday.
Website: https://bananawharf.co.uk/
The Black Phoenix Pub
The independent pub in central Southampton is offering pick-up and delivery. Options include meat or vegan Sunday roasts and ale. Payment is by card on delivery.
See their Facebook page: https://www.facebook.com/TheBlackPhoenixPub/
The Dolphin
The St Denys pub is now offering home delivery, with options including steak and chips, waffles, milkshake, burgers, wine and more.
See their Facebook page https://www.facebook.com/dolphinstdenys/
Beards and Boards
The independent alternative craft beer bar in Bedford Place, Southampton, is offering a range of home delivery options, including beer and cider, within a five mile radius of the bar – minumum order £15. They also have a special B&B pub quiz night in bag, including beer/cider, glasses, snacks and a quiz.
See their Facebook page: www.facebook.com/Beardsandboards
Coriander Lounge
Indian restaurant in Southampton centre is offering take away. NHS staff can claim an extra dish with their order.
Website: www.corianderlounge.com/
The Griffin
The Shirley pub is offering home delivery Sunday roasts, at £6.50 per meal, plus a £1.50 delivery charge, and accept bank transfer, card or cash.
See their Facebook page: www.facebook.com/griffin.shirley.50
BeeVees
A Southampton-based vegan sweet delivery service including drinks, crisps, popcorn, fudge and movie bundles.
See their Facebook page: https://m.facebook.com/BeeVeesweets/
Banging Bakes
Handmade baked goods to your door. Top notch brownies, cookies and more.
Website: https://bangingbakes.co.uk/
Sugar and Spice Café
Sugar & Spice Coffee Shop is an independent coffee shop delivering afternoon teas.
Website: https://www.sugarandspicecafe.co.uk/Tel : 02381780390
Candy Room
All kinds of delicious sweets and a growing range of American goodies delivered to your door.
Website: https://www.candyroom.co.uk/ Tel : 02380 643060   
Max's Bar and Brassiere
Traditional Sicilian food from Max's Bar and Brassiere -the restaurant based in Oxford Street, delivered to your doorstep
Website: https://maxbarbrasserie.co.uk/ Tel: 023 8022 5227
 Popsi
Bake at home pizzas – fresh ingredients delivered to your door, you can choose our very own vegan cheese or fresh Fior Di Latte Mozarrella, plus sweet treats for after.
Website: https://www.popsis.co.uk/
Piccolo -Mondo
Italian food delivered to your door.
Website: https://www.piccolo-mondo.co.uk/Tel : 02380636890
Babooji 
Combining the heritage and traditional flavours from the Indian sub-continent in a modern menu, using organic ingredients where possible to create inspiring vegetarian and vegan food that everyone can enjoy. Open for takeaway or delivery-based in Portswood.
Website: https://babooji.co.uk/ Tel: 02380583229
Bayleaf Kitchen
Authentic Indian cuisine, presenting a wide selection of fine Indian food made from the finest and freshest ingredients, order online.
Website: https://bayleafkitchen.co.uk/order-online/ Tel: 023 8022 4600
Uni Kebabs
Southampton's only Multi Winning Turkish Restaurant. Positioned on Burgess Road, two minute walk from the University of Southampton and 2 minutes drive from the M27 and Southampton Airport. Pick up or delivery.
Website: https://www.uni-kebab.co.uk/. Tel: 023 80 555 044
Beity Restaurant
Authentic homemade Lebanese Food and Drinks, based in the city centre- free local delivery.
Website: www.beityrestaurant.co.uk Tel: 02380331849
Mai Thai
Shirley based Thai takeaway.
Find on Facebook or call   023 8077 0717
The Mobile Tap 
Mobile craft beer, real ale, gin, free home deliveries every Friday. 
Website: https://shop.themobiletap.com/
Unity Brewing
Unity Brewing Co is a Southampton brewery committed to making flavoursome, sophisticated and innovative beer. Delivered to your door.
Website: https://unitybrewingco.com/ Tel : 023 8178 2627
Belgium and Blues
Home delivery and take out of Belgian and craft beers , also sells wine
Website: https://www.belgiumandblues.co.uk/ Tel: 023 8022 5411
The Witches Brew
Cask and bottled ale and cider, wine, spirits and soft drinks delivered to your home. 
Website: http://www.thewitchsbrewsouthampton.com/ Tel: 07403871757
Dancing Man Brewery
Dedicated to making cask conditioned beers of the finest quality. From fresh and fragrant pale ales to rich and warming stouts. All produced using the best ingredients from around the world. Delivered to your door.
Website:  https://dmbrewery.online/
Harvest Fine Foods
Harvest is your leading supplier of quality ambient, fresh, frozen and chilled produce, as well as a comprehensive range of nonfood items. Supplies a whole range of fresh and ambient products from Hampshire, Dorset , Wiltshire and the Isle of Wight-home delivery service.
Website: www.harvestfinefoods.co.uk Tel:01202470444
Southampton Vegman
Purveyor of fruit and vegetables, sacks of potatoes, milk and eggs. Free local delivery
 Facebook page: https://www.facebook.com/southamptonvegman/  email  southampton.veg.man@gmail.com 
Toiletries
Honey Pots Beauty Hive
Selling Body Shop products and hygiene products, delivered to your door. Also making donations to the NHS.
See Facebook page Honey Pots Beauty Hive
Blue Leaf Soap Ministry
Based in Woolston, Southampton,  this small business sells all natural soaps with an online shop, ability to deliver to doorstep within Southampton and post orders outside of the city.
Website: www.blueleafministries.co.uk
Digital Services
Still-Moving – All sorts from websites to photo restoration (The chappy that built this website!)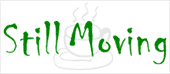 It's 'business as usual' – in a socially-distanced kind of way!  Although it's been quite busy recently, please feel welcome to get in contact, even if just for advice.  Always happy to help.
martin@still-moving.co.uk / 0797 418 2387 / www.still-moving.co.uk
Hardware
Portswood Hardware
Traditional hardware shop with a good range of products and still open.
Order through Made in Here
Clarence Hardware
Well stocked and still open. Also sells foam cut to order. The store in Shirley High Street is now open. Local deliveries are also available – cash only. Email for stock availability.
See Facebook page  www.facebook.com/ClarenceHardwareStore/
Email: chrisclarence194@gmail.com
Support and advice
 Birth Trauma Hampshire
Birth resolution therapy for women, fathers,birth partners and health care professionals affected by birth trauma. Offering online birth trauma workshops, as well as a limited number of free 'offloading' sessions to NHS midwives.
www.birthtraumahampshire.co.uk
Citizens Advice Southampton
The organisation and five partner agencies are all open, offering essential advice, information and guidance on a wide range of topics online and by telephone.
Facebook: Citizens Advice Southampton
Financial
Building, plumbing and home repairs
Southampton based family run plumbing and home improvement company, are able to attend emergencies such as loss of heat, power and escape of water. The company has worked hard to put a strict social distancing policy in place for when in peoples homes.  They are also offering virtual design meetings for kitchen and bathroom refurbishments and have also been talking people through some minor DIY tasks and giving advice on best products/ ways to isolate / keep things safe until restrictions are lifted.
Tel:  02380 015008
This co-op was founded in July 2009  to provide garden services in and around Southampton, including design and fencing, and occasional home decoration and refurb. It is a workers' collective co-operative which listens to what its customers want,  bring their garden to that standard and keep it there.
The Southampton company covers all aspects of domestic and commercial decorating interior and exterior as well as property maintenance.
Other services
Southampton Vaping Centre
Can deliver. Cut off time for orders each day is 111am Orders received after this time will roll on to the next working day.
Email: sales@southamptonvapingcentre.co.uk 
Made in Here
Gifts  from Made in Here are local products which come with a tag bearing a short piece of information about local history. Gifts include preserves,biscuits, chocolates and toiletries. They are also a portal for other local services.
Mikki Willows
Independent local business, selling weatherproof outdoor resources for playgrounds, etc.
Blue Door Southampton
Estate agent – not currently able to meet clients or sell houses but available at the end of the phone for any questions about what options you may have if you do want to move in the next months and can let you know who else could help you too 02380 632111.
Southampton Wood Recycling Project
The workshop, in Woolston, remains open so please continue to enquire about items such as shelves, bookcase, tables etc, all of which can also be delivered to minimise contact. Also offering a timber picking service.
www.southamptonwoodrecycling.org.uk
Nathan's Paw Trails is now re-open for business. The dog walking business is operating for key workers as well as elderly and vulnerable clients. They are open to new clients in these categories, who live in Southampton/ North Baddesley/Chandler's Ford & Eastleigh areas. They offer solo or small team (max 3/4 dogs) dog walks, doggy 'check-in's and other furry animal care.
Katherine offering socially distant doorstep portraits, for which she asking people to give a small donation to the NHS.
The popular plant and party shop in Shirley high street is now offering a community delivery service for vegetable plants, shrubs and bedding to be delivered to your neighbourhood. They ask for 5 or more gardeners to order together – but are flexible for individual large orders.