by Martin Brisland.
Southampton is quite literally a green park city. Thanks to Victorian foresight, it has the second highest acreage of green city spaces in England with its well maintained central parks, Greenways and 365 acre Common.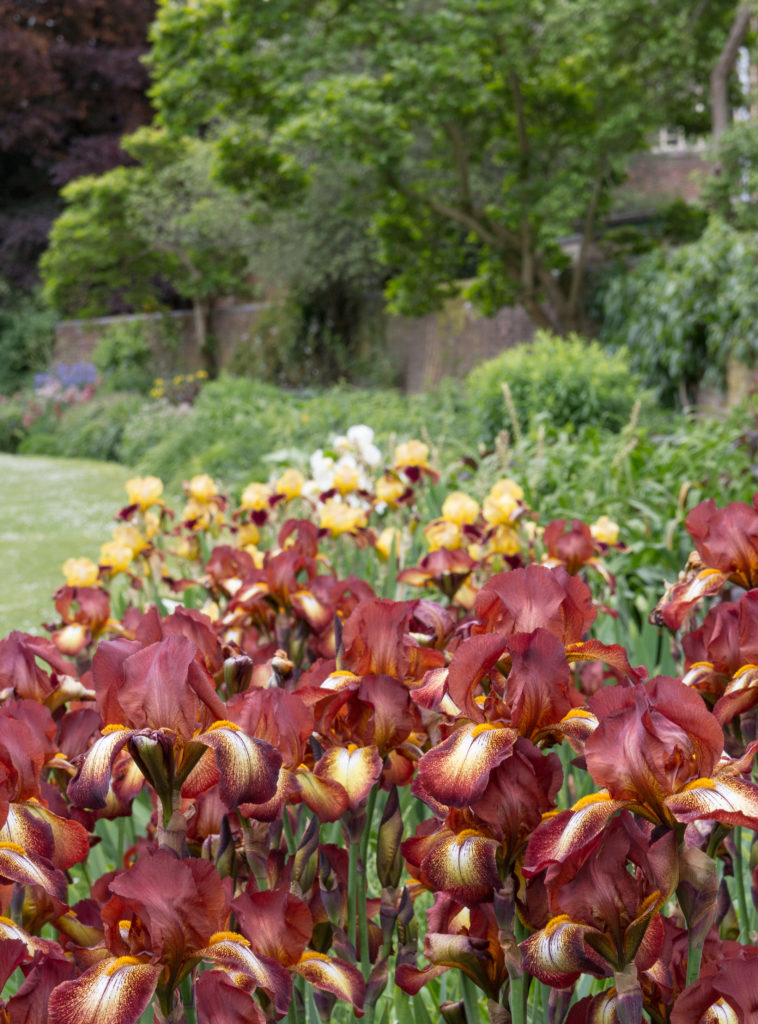 We are also going green through initiatives such as Zedify, an emissions free delivery service started by the Hub Cycleworks in Shirley Road; Made In Here:Southampton a range of ethically made, wrapped and delivered locally sourced products; and Bitterne Box who have zero emissions delivery of fruit and vegetables.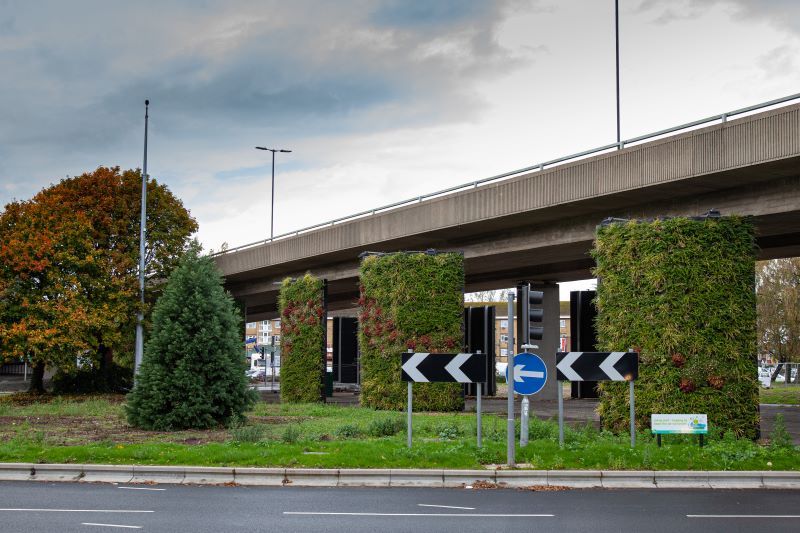 The Living Wall at Millbrook roundabout is designed to improve air quality. The native flowers bloom in late spring, adding a splash of colour to the area. It is one of ten new wildflower meadows being created as part of the 10 year Green City Charter Plan. Recent cycle ways into the city from north, east and west will hopefully encourage more people to reduce reliance on their cars and improve air quality. In 2020 there are 44 electric vehicle charging points with more planned, all initially free to use. Red Funnel ferries will be going green introducing electric power systems. My Journey gives grants to ex-homeless people to use bicycles to get to work. The Society of St James manages this money and pays for bikes, helmets, locks, training and high visibility clothes. Litter picks with community volunteers take place across the City in Weston Shore, Bitterne, Daisy Dip and elsewhere.
There are several nature reserves in Southampton. The Friends of Peartree Green, Sholing Valleys Study Centre and Friends of Westwood can provide more information.
Greenways are ribbons of open space that follow stream valleys. They exist in Bassett Wood, Broadlands in South Stoneham, Lordswood, Lordsdale, Monks Brook, Rollesbrook, Shoreburs (Weston Shore to Bursledon) and Westwood. There is ongoing resistance to the plans to cut down trees in Marhill Copse to enable runway expansion at Southampton International Airport.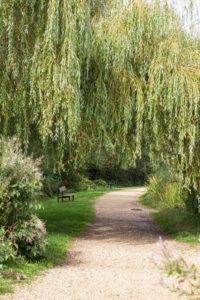 Southampton Common, which has existed since Saxon times, has 400 species of flowering plants including at least 7 types of wild orchid. It is thought the Common has 32 types of butterflies; 18 types of dragonfly; 200 types of moths; 100 bird species; two types of lizards and the protected great crested newt. It contains the Hawthorns Urban Wildlife Centre.
In the 1980s Southampton City Council took the decision to create the UK's first geothermal energy scheme. This Southampton District Energy Scheme was promoted by then Leader of the Council, later local MP, Alan Whitehead. Pumping started in 1986 from the Wessex Basin aquifer at a depth of 1,800 metres and a temperature of 76 °C. The system was gradually expanded with over 11 km of pipes to serve over 1,000 residential properties, as well as others including the Civic Centre, Westquay shopping centre, the Royal South Hants hospital and the Carnival offices. Today, it is part of an enlarged city centre heating system that includes other heating, cooling and power sources.
All these are tiny steps and slow progress is being made. However, the pace needs to accelerate in the coming years to protect all our futures.