by Mike Daish. 
Once again, thanks to lockdown 2, I am shielding, so have been taking a few photos while out getting my daily exercise. I gave myself a little challenge to shoot some black and white images and to do as little post editing as possible. I am fairly pleased with the resulting photos and with luck will do more soon.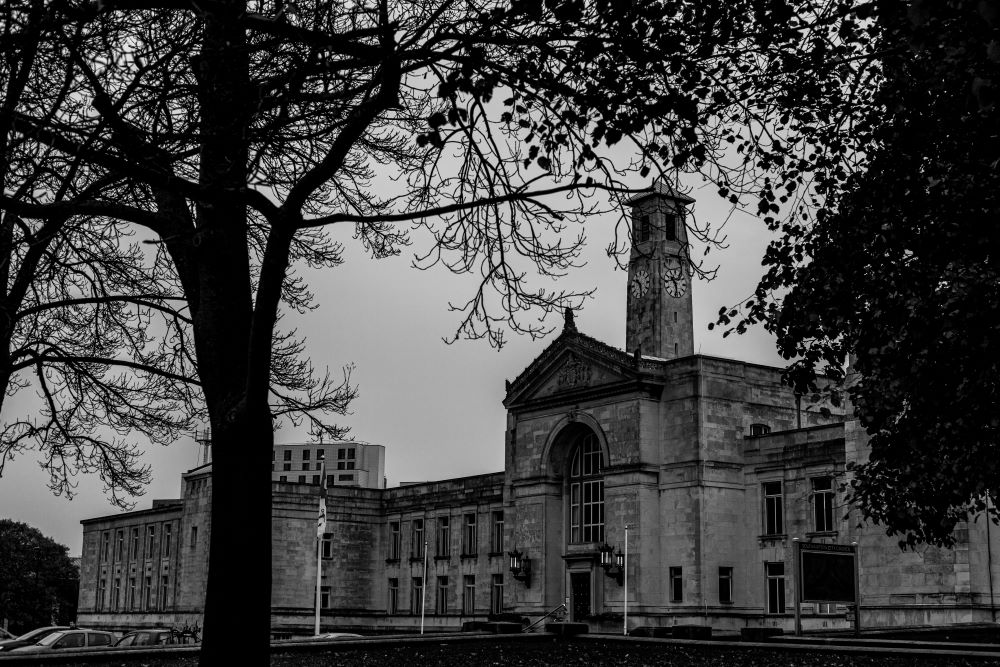 I thin most readers will recognise the building in the first picture: the civic centre building in the middle Southampton. Some lovely details to be seen around the outside and and even more if you get to have a look inside.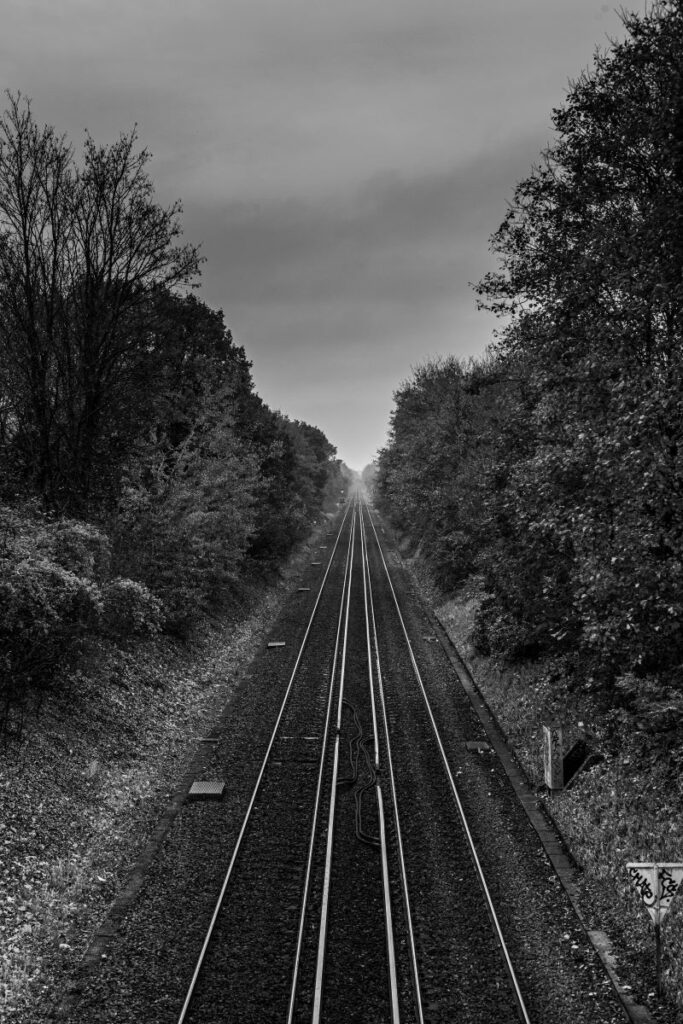 The railway line photo was taken near St Denys, Southampton, while heading towards Cobden bridge. I find it hard to resist taking photos of lines disappearing into the distance.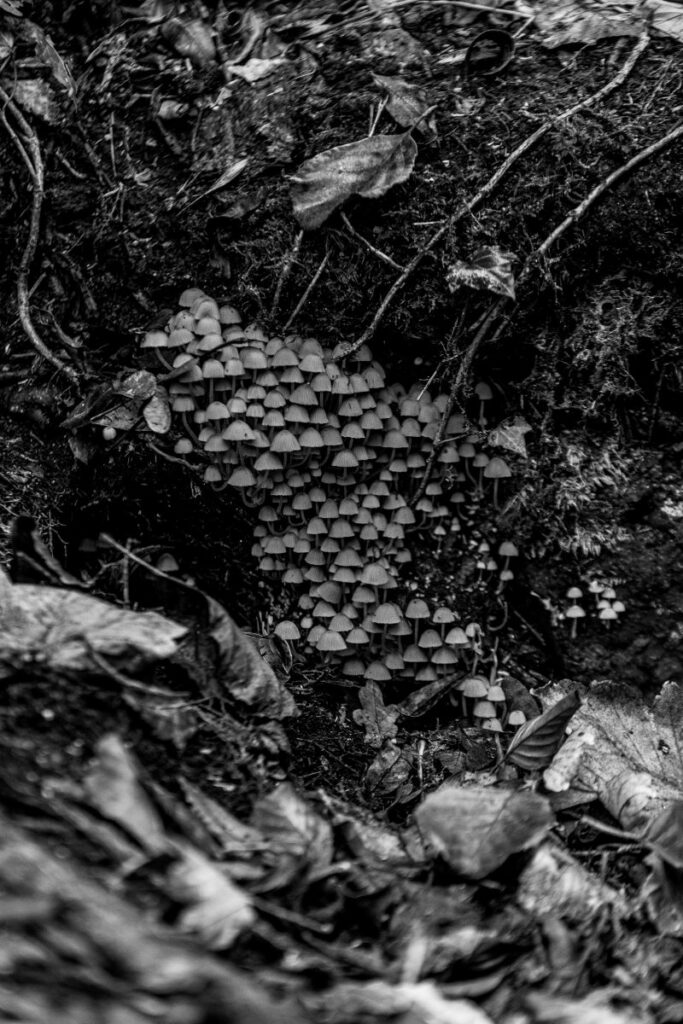 Back closer to home I saw this wonderful little  gathering of mushrooms huddled at the base of a tree in a dark and damp little bit of woodland in Totton. To photograph something so delicate was irresistible.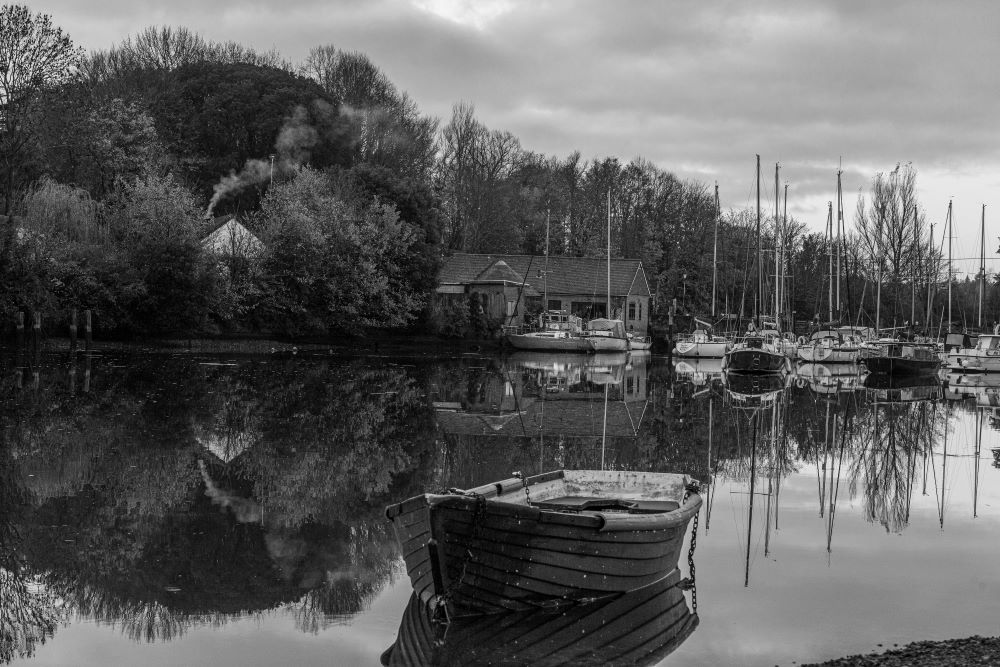 As ever, Eling supplied yet another nice little scene creating the opportunity for another photo of the boats near the tide mill.  Along with the container ships viewed from Goaty Beach (see below) this must be about my most photographed area.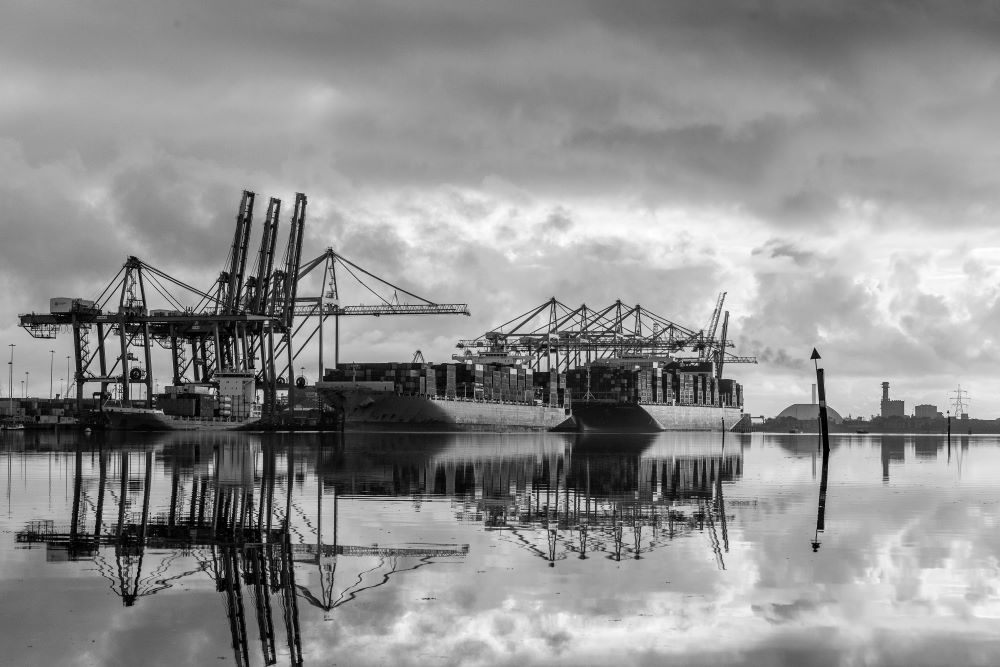 Finally two of the almost now fully grown  cygnets came over to see if I had any snacks for them. They only got a few bread crumbs and seeds today but they seemed to enjoy it.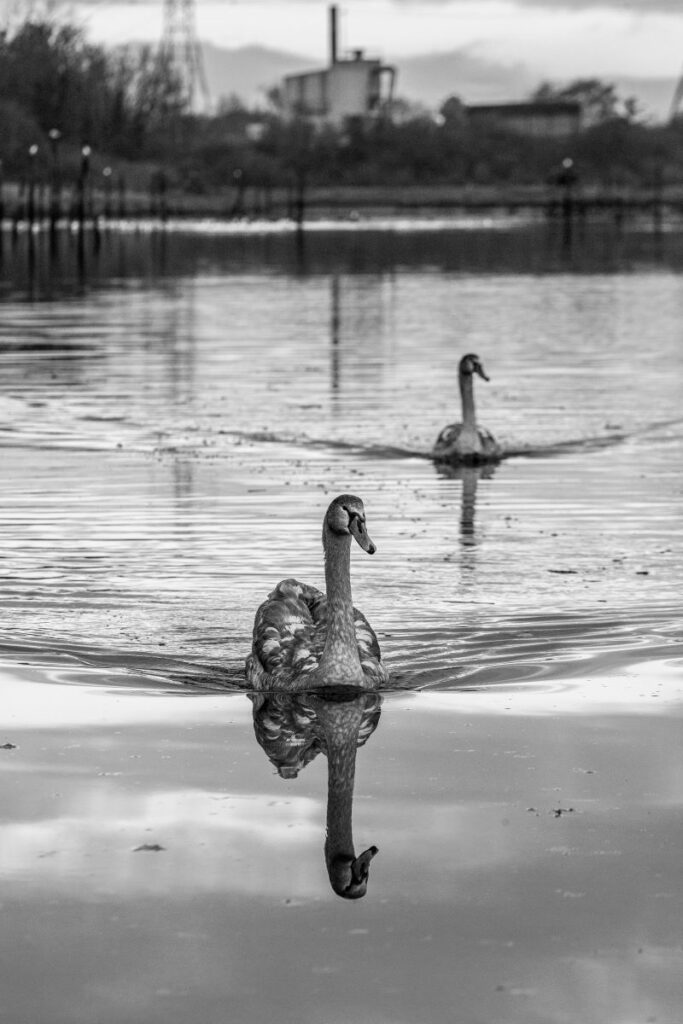 Hope you have enjoyed these photos and with luck I will be able to share some more with you soon.