by Sally Churchward.
Last night (August 10), Southampton band Delays were (rightfully) ahead of gossip about TV stars Jennifer Aniston and David Schwimmer in Twitter polls, thanks to Tim Burgess' Listening Party.
Users of the micro blogging site listened along with Aaron Gilbert and Colin Fox of Delays to the band's 2006 second album, You See Colours along with producer Graham Sutton, Tweeting about the tracks as they played them. Tweets about the event saw the Listening Party become the 12th most tweeted topic in the UK last night.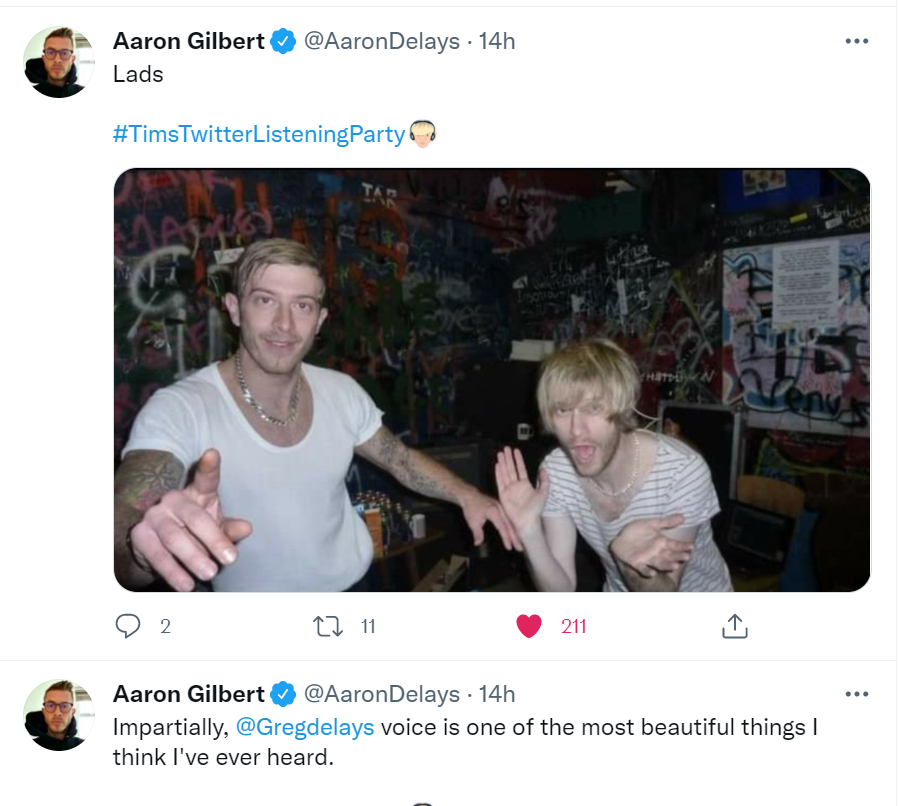 It was an emotional evening, coming two days after the band's frontman, Greg Gilbert, announced on social media that he has been taken of treatment for the stage 4 cancer he has been battling for 4 1/2 years, and is now being treated solely for pain at the Countess Mountbatten Hospice in Southampton.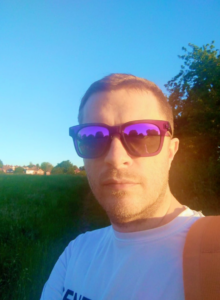 The artist, poet, musician  and father of two wrote on Sunday: "This isn't a post I ever thought I'd have to write but it suddenly seems necessary. I have, unfortunately, been taken off of treatment and am now being treated solely for pain relief at Countess Mountbatten Hospice. The pains are mostly under control and the nurses here are nothing less than angels. But I'm now in an uncertain future where I don't know how long I have and what the days will look like. I'm trying to get home for a couple of hours to see Stace and the kids, energy willing, and hope I can still find the time to create.
"I'm impossibly lucky to have the family and friends I do, as well as all the considerate souls out in cyberspace who I've never met but regularly beam me their good vibes. I still believe in magic, the power of a good gesture and laughter. I want to fill the days ahead with all of these and so much more. No doubt my social media feed will return to its usual blend of drawing/painting/music/ranting about tories/Batman and cute animals. In the meantime I'm sending lots of love and thanks to you all xxx"
The Listening Party had already been planned for last night. Greg's brother and bandmate Aaron encouraged fans of the much-loved Southampton indie band to log on and listen along to the album at home, while Tweeting about it on the site.
Before the event Aaron wrote: "Dear friends, as I'm sure you're all aware Greg's health is in decline and we don't know how long we have left… Life is fucking wild. As per his request, I'll still be holding fort and trying my brightest to walk with you through tomorrow night's listening party over on Twitter for You See Colours. We'll be pressing play at 9pm. Together alone, please join us for one last dance… Love x"
It was the second time Delays had been featured on the listening party, following an evening of fans listening to and Tweeting about the band's first album, 2004's Faded Seaside Glamour.
Aaron was pleased with the response to the event, writing to followers: "I am so honoured and ecstatic for @GregDelays that our listening party is trending… This is so beautiful x"
He and Colin shared many poignant memories of the band, as did fans, including the garage where much of the album was written, photos of video shoots and a poignant image of the band embracing.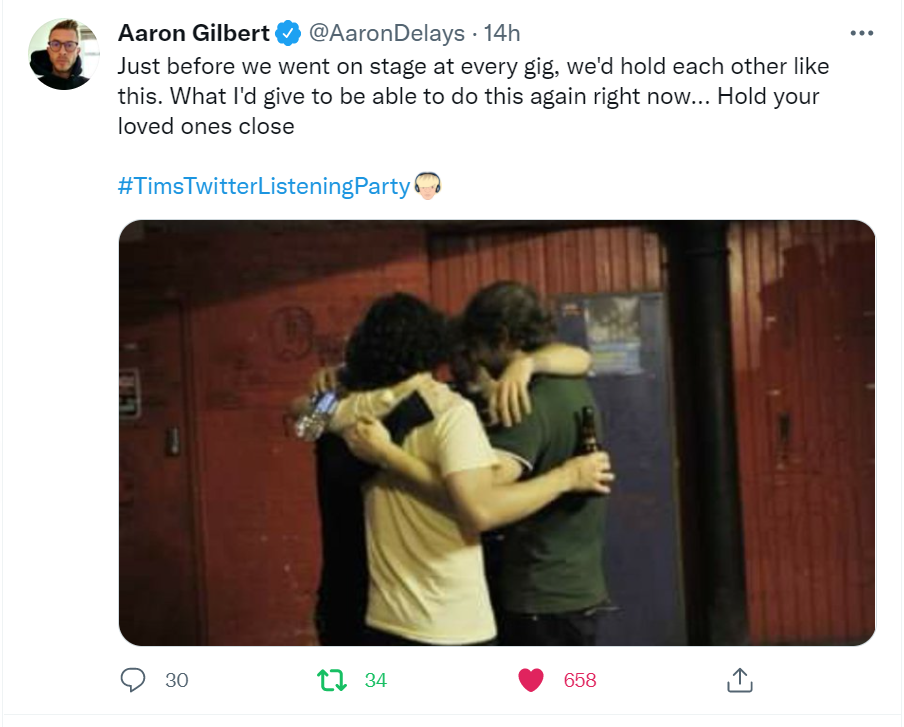 Colin shared memories of of gigs and wrote: "Harmonizing with the Gilbert bros is one of life's pleasures x".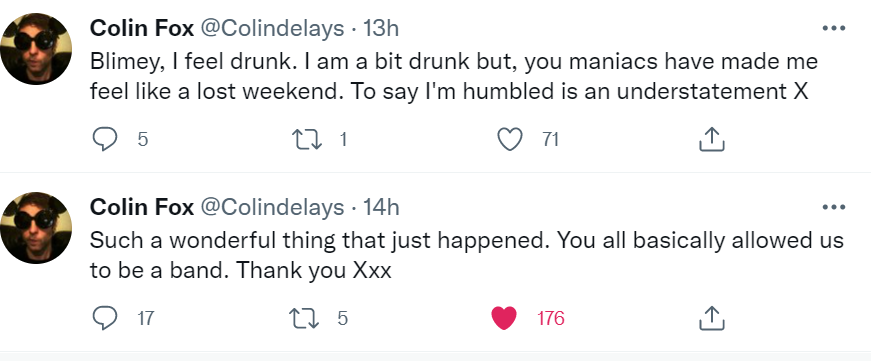 Tim Burgess wrote: "Big love to @AaronDelays and @Colindelays & @GPSutton for tonight Such a brilliant album, @GregDelays you should be very proud of the music you made – Viva @Delays_"

Love for the band and appreciation for the album poured in from fans around the globe.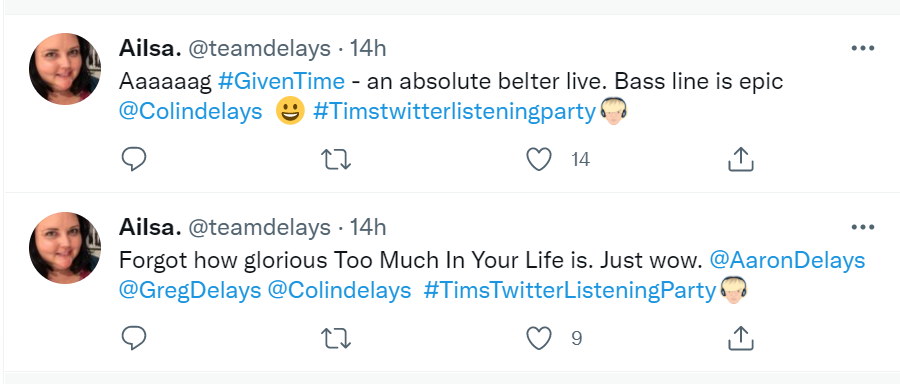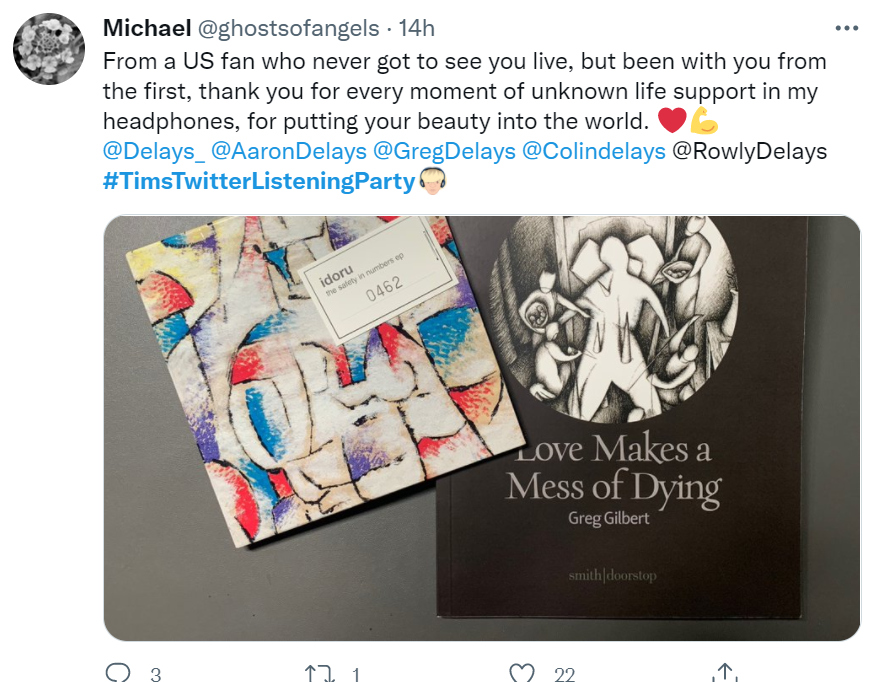 Aaron wrote: "I don't know what to say right now. I'm completely blown away, & if it was possible for love to stretch across the ether then I feel it in every molecule. This is a journey without maps. I know everything is soon to change but right now we're so alive.
"I hoped, but never imagined the music we made could ever resonate this much. The memories that you've collectively made with us, are home to some of the most beautiful moments any of us could have ever wished for. Thank you doesn't even come close.
"The comfort and solace we're lucky enough to be able to swim in right now because of you, is immeasurable… This is love personified x"
This morning, speaking to In Common, Aaron added: "I absolutely felt showered in love, it was the most sadly beautiful, affirming thing I've ever been a part of."