by Jonathan Mitchell.
We were promised levelling up for all, and yet we're getting the opposite of that. The government has announced a "Levelling Up" white paper (LU paper), a 330 page strategy. While it's hard to disagree with the premise of the LU paper's policy proposals (integrating transport, paying people more, addressing disparity), the Conservatives have been in government for 12 years and everything the report damns is a consequence of the economy and society they have shaped.
Southampton is a very deprived area, it's in the top quarter of deprived areas (3) and yet the government hasn't pledge a penny of investment into Southampton in this LU paper (2). It's hard to have faith in a 330 page proposal that still has £1.8 billion not assigned (2). The people of this country need a clear and well-funded plan to overcome ten years of biting austerity, to fund a necessary rapid green transition and to address mass deficits of skills and homes. Not only that, being a white paper, it still needs to go through parliament and has the potential to be watered-down further, now that the media headlines have embellished its radicalism.
Now in Southampton we have both a government controlled by the Tories and a local council administered by them –  what is their plan to improve the lives of people in the city? How will they govern this area?
Local Grievance
There are criticisms to be aimed at the short comings of the Labour administration in Southampton of 2012-202 – and that partly includes the mess of the St Mary's Leisure Centre – but that's worthy of its own article.But the  Labour Party in Southampton set us on a positive path of community wealth building. Additionally, in the face of perpetual austerity, they planned good infrastructure upgrades.
In October 2021, just five months after the Tories took power in Southampton, they started cutting plans the previous Labour administration had for the Itchen-side such as the Bittern precinct transformation(4) and the park and ride project(5). And yet this last month they've announced a flurry of infrastructure plans which the Labour admin already announced (a big Bus stop project(6), Bargate Quarter (7), Sports Centre(8)). The Tories have won seats in suburbs across the city only to defund them, stifling growth and consolidating projects to the city centre.
Even last year,there was the announcement that the land the Toys 'R' Us redevelopment is on won't be council owned, reducing an opportunity to expand the council's land portfolio, generate ground rent from businesses and invest in council services (9). This shows their direction: outsource, reduce their power and become an arm of the state.
And then there's the recent £190k severance package for council CEO (10). Council and affiliated workers have worked hard and faced precarious employment.  For one person to be paid so much upon leaving is a disgrace.
The Tories have shown they will spend to solidify control over the council and change the direction from community wealth building to slowing down new social housing and selling the expanding land portfolio of the council for short-term gain. 
(Close to) Levelling up
So, why haven't the government nationally planned to put money into Southampton in their Levelling Up paper? I propose this comes down to two things: select devolution and competition.
The local government system in England needs serious reform, it splits too many powers and is hard to navigate. But instead of simply overhauling it into unitary authorities, they have created a convoluted system to push councils to form combined authorities. These multi-council boards can be seen with the likes of Greater Manchester and the monstrosity that is Cambridgeshire and Peterborough. Most of the additional investment in the levelling up white paper is locked up in areas turning into combined authorities. Combined authorities are something which has mixed potential – and worth exploring – but the approach of starving councils of much needed funds for an extra layer of democracy seems a cynical form of change.
Additionally, the increase of funding available for councils to access is through bidding for different investment pots, rather than the councils just getting the millions of pounds they need to cover what was lost in the 2010s. Even a recent Guardian article highlights the planned cuts seen across the country as councils are struggling with day-to-day spending- showing a discrepancy between rhetoric and reality(11).
Conclusion
Why won't they just give more money to all councils? A question I cannot answer, but  I do question how much at a local or national level the Conservatives care about Southampton. It seem to have always been a place to control, never a place to transform. And the national picture is no better, with the LU paper offering no real change in direction bar platitudes.
We are still without a doubt an austerity economy. But what we have started transitioning to since 2020 is a 'shiny stuff economy'- an economy in which there is money available, but local councils have to bid and compete for funds. With increased frequency of crises, this approach won't yield anything meaningful.
Why do they do this when it doesn't address inequalities? Do they even care about dealing with inequality, or does it all come down to ideology?
When it comes to £4bn of debt from the wealthy being silently written off,(12) the cutting of rail subsidies which will lead to higher train pricing(13) and a recent offering of "Energy Rebate"(14)- an insult to struggling people- we shouldn't be surprised. This is the behaviour of a party that serves the interests of the rich and not those of the working class.
Sources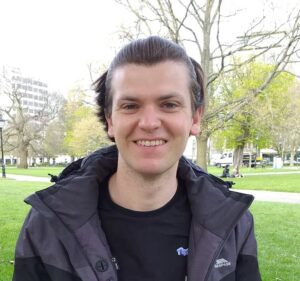 Jonathan Mitchell is Chair of Momentum Southampton. He says: " I'm  a Youth Worker by day, but always an activist. I chair Momentum Southampton and I am a member of the Labour Party, ACORN and UNISON. Lover of Metal, Punk, Soul and Jazz music, I love talking about Halo to the detriment of my friends."
Could you help to support In Common, for as little as £1 a month? Please help make us sustainable with a monthly donation. Visit: patreon.com/incommonsoton