By Sally Churchward.
As of today, there are no longer any laws in place to help England manage its response to covid.
On Monday, the government announced the end of covid mitigations, such as the legal duty to isolate of you have covid from today, sick pay from day one on March 24 and mass testing from April 1.
The government describes the changes as part of their plan for the country to 'live with covid'  and says that it is time to end government regulation.
 But the British Medical Association says removing all restrictions, testing, sick pay and isolation payments in England is "premature", "incredibly concerning" and "completely illogical", adding that it "neglects" and "fails" those most at risk from Covid-19.
Here, experts and those impacted share their thoughts on the end of covid mitigations and mass testing.
Dr Nick Ruktanonchai is an infectious disease modeler who uses information on how people travel to understand how people get exposed to diseases like COVID-19 and malaria. He currently is an assistant professor at Virginia Tech in the USA, but previously worked at the University of Southampton as a Senior Research Fellow and continues strong collaborations with Southampton.
"The ending of covid restrictions and free testing is likely to be catastrophic for efforts to control the disease, not just within the UK but across the world as well. 
Ending free testing means people will be less likely to know when they have COVID-19, and will mean higher levels of community transmission that could lead to the emergence of new variants. 
Not only this, but the ONS and NHS have been world-leading in tracking key COVID-19 metrics such as the spread of different variants, overall case fatality rates, and the prevalence of COVID-19 over time, which have been invaluable pieces of information for the global community. Ending free testing and reducing the ONS/NHS' ability to track this disease will mean a world less prepared for the pandemic moving forward."
Matt T Smith (pictured top) is a Southampton poet who is clinically extremely vulnerable:
"For immunosuppressed people Covid mitigations have become a matter of accessibility. That's what the government announcement means to immunosuppressed people: The world is about to become even less accessible to us. 
For people with weakened immune systems who aren't able to completely rely on vaccines, who are more vulnerable to complications from Covid if they catch it, masks, testing and isolation are necessary to keep them safe and able to participate in society. 
The government now telling people the pandemic is their own personal responsibility to manage, whilst taking away the tools that allow people to be responsible, is disgusting. 
There is little clinically extremely vulnerable people can do to protect ourselves beyond staying at home, if we are financially able to do so. 
There is so much our community can do to protect and include us, and the government's announcement disempowers our communities and disconnects vulnerable people from our communities. There is a safer more inclusive world, where Covid does not have to dominate our lives, which is possible, but time and time again this government refuses to invest in long term mitigations like ventilation that would allow us all to emerge from this pandemic, and they are taking from us the few tools remaining that allow us to keep ourselves and our families and loved ones safe."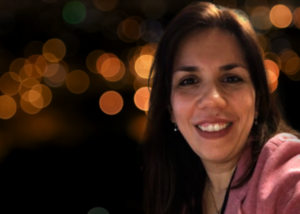 Dr Nisreen Alwan MBE, Associate Professor in Public Health at the University of Southampton, and a campaigner on counting long covid.
"Let's get one thing clear. Basic public health mitigations and support systems against covid are not 'anxiety' and removing them is not 'confidence'. It's really terrible how language around mental health (anxious, confident, resilient…) has been misused to victim-blame those who expect basic support in this pandemic.
I woke up this morning and still can't believe that soon no one will be financially supported to have a test or isolate if they're infectious with covid. The waiter, bus driver, carer, cleaner, supermarket worker…No way I'm gonna blame their 'personal responsibility'. It's not fair.
No matter how much they repeat 'go back to normality' we won't go back. We simply can't. Two whole years of hardship, of learning, of growth, of appreciation that we're all one can't be undone. You can't turn back time. Going forward with what we learned is the name of humanity.
Out of all of the buzz phrases in the history of public health, "learn to live with covid" must be up there in the top meaningless of all times.
Over the past 2 years I've tried hard to learn to live with the "learn to live with covid" slogan. I so wanted to make some sense of it in public health terms. I failed. I still can't translate it to anything other than "we can't be bothered," and you know, that's not public health!
This narrative of "get infected to protect you from getting infected" is the silliest thing ever. First, because getting infected *is* getting infected. Second, because reinfections are common with covid. Third, I can't believe I had to say one and two out loud.
There's no heroism in getting infected. There's no "that's it for me phew" or "I can't give it to others ever again". There's no "I was alright so it's nothing for others too". It sucks but it's true. Live your life but watch your privilege and be considerate of others. That's it.
People's behaviours changed and all of this 'speed up infection' agenda seems to be aimed at getting those behaviours back to what they were over 2 years ago. But we went through a global pandemic! It's so unrealistic to imagine the world can get back to exactly how it was.
With the UK government's plans to stop requiring covid isolation and stop free testing, good quality masks are more important than ever. Wearing a mask when mixing indoors is the little we have within our control to reduce infection risk to us and others in our community."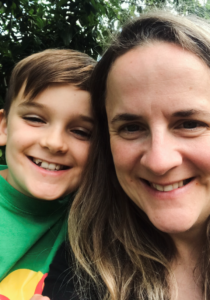 Sarah Beauchamp and Claire Cozler are from campaign group SafeEdForAll.
"At SafeEdForAll we believe that living with the virus means dealing with it.  All we have ever wanted the government to do is follow the science; for two years we have watched as the approach to covid in schools has moved further and further away from the science.
 As a country we should be targeting areas which would offer the greatest returns for air cleaning, e.g. schools and hospitals.  There has not been a significant roll out of air filters in schools; Germany installed air filters in all classrooms in October 2020. Our schools have had to provide their own or show that they had allowed classrooms to get dangerous, before qualifying for an air filter (over a year later).
 In the most recent covid briefing, Patrick Vallance remarked that poorer communities are suffering the most with covid; yet here we are again, not levelling up. All schools should have the same mitigations for airborne viruses, this simply is not the case.
 Sajid Javid has said that workers should "ideally" stay at home if they get covid.  How can they do this with no financial support? Millions simply cannot afford to miss work to keep an infected child or themselves at home. Again, this will impact more on schools in poorer communities. This is not levelling up.
 Furthermore, the removal of free tests will inevitably hit poorer communities and schools harder, as they may not be able to afford regular tests to find out if their children have brought the virus home. This will further help the spread of covid and make it harder to protect their vulnerable family members, receive timely access antivirals (if applicable) or perhaps even gain recognition for long covid in the future.
 Layla Moran tabled EDM829 on behalf of SafeEdForAll, asking for mitigations in all schools. This has so far been signed by 19 MPs.
 Our supporting document outlined the need for vaccine offers, air cleaning, encouraged mask use (or, at least supported – some children are being bullied at the moment, as there is a lack of education surrounding the benefits of mask wearing), isolation of close contacts and no prosecution of parents for remote educating, while the case numbers remain high, before all reasonable mitigations are in place.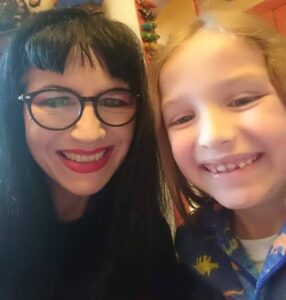 We have vaccine offers – for April.  However, in the meantime, since there is no longer a requirement to isolate if covid positive, children are expected to sit next to covid positive cases. 12-15 year old children aren't boostered and vulnerable 5-11 year olds have had just one vaccine; shouldn't we be waiting, rather than forcing them into unmitigated classrooms with covid positive staff and peers?  Afterall, vulnerable children have been told not to delay in taking up the vaccine offer. 
The government's message seems clear – there appears to be a preference for infection over vaccination.  We would like to see the science.  According to the government's own statistics, 117,000 children are suffering from long covid, a significant number of children are being admitted to hospital and sadly some children are dying from covid.
 Schools have had a very disrupted term due to sickness, this is set to become a bigger issue with children missing lots more valuable learning time, as the spread of covid increases due to the removal of all protections; for many this will impact on important exams. Schools are no longer advised to even open windows and as mentioned above, HEPA filters never had a significant roll out.
 We should be taking the opportunity to future proof our schools, there is every chance the next variant could be worse and yet – as a country – we keep on gambling with our children's, their families' and their teachers' health; all before we have even vaccinated our children, with a safe vaccine and mitigated our schools."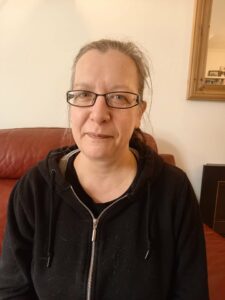 Beccy Ruddick is a supermarket worker and union rep for USDAW, from Southampton.
"People on low incomes won't be able to afford lateral flow tests and they won't be able to afford to take time off if they do have covid. 
I think a lot of employers won't discourage people from coming to work if they might have covid, and people want to have a good work record. 
The government talks about personal responsibility, but for many people, especially those on low incomes, taking personal responsibility isn't possible. Covid is a state issue, not an individual one. 
My company encourages me to wear a mask and provides tests and I understand going forward will continue to encourage isolation. I wager some other supermarkets aren't so benevolent towards society and our communities, yet nearly everyone goes to a supermarket, so potentially our workforce are superspreaders. We see a lot of elderly people and people with health issues and I do worry for them."
Charlotte Ndupuechi, a Southampton secondary school teacher.
"I think schools will carry on trying to do what's best for the pupils. It's been absolutely amazing to see how schools have adapted and provided support for their pupils over the last couple of years and not just with learning, but with all types of support. 
Schools will be looking forward to some consistency, without ever changing, last minute plans. I think like me, most will not be confident in the government ability not to change its mind, and chop and change advice with little warning, expecting schools to jump through hoops to meet requirements. Teachers and support staff are burnt-out and I don't think people realise what a staff crisis the education system is facing. Without government support for training and a real term pay rise, recruitment and retention will be the next big issue to face schools."
Photo of Matt T Smith by Christy Ku for Barbican, 2020
Could you help to support In Common, for as little as £1 a month? Please help make us sustainable with a monthly donation. Visit: patreon.com/incommonsoton