Levi Wellman, chairwoman of People's Pride Southampton
As a transgender woman, Transgender Day of Visibility (TDoV), celebrated on March 31,  is a very important day for me.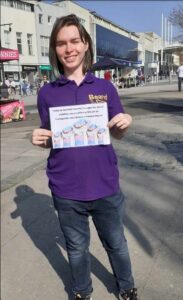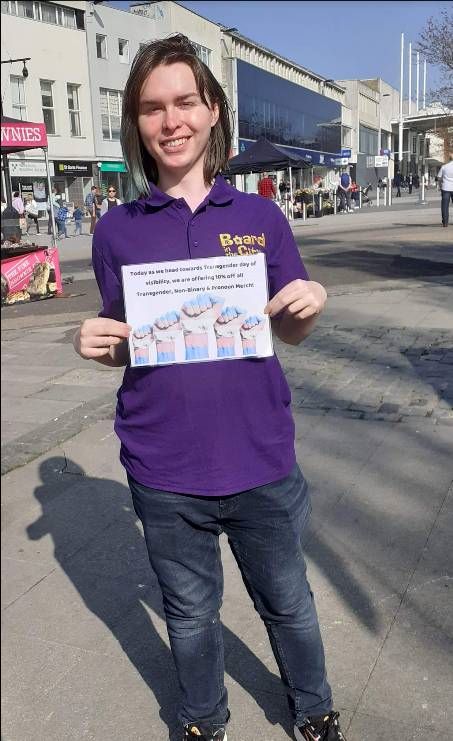 Throughout the year, news surrounding trans people is either negative, or we are only mentioned when achievements from trans people are solely criticized. This negative news cycle is exacerbated by having to fight with transphobes being put on a level playing field in the media for the sake of "Impartiality". It goes without saying that this plays a negative toll on our mental health all year round.
 Unfortunately, it is inevitable that transphobes and fear mongering "Gender Critical" transphobes will have their moments of fame this year too from their views on TDoV.
 I participate in the day in a couple of different ways. This year, as chairwoman of People's Pride Southampton, I have hung the trans flag high in the sky of the city centre the weekend before TDoV. People's Pride also offered a 10% discount on all trans, genderqueer and non binary items that we sell at our outreach stalls, so that this year we can help other trans people be visible at this special time.
 TDoV is a time for us to celebrate who we are, and highlight the challenges we have had to face to be ourselves. Trans people are authors, scientists, musicians, actors, doctors, and most importantly our friends and family. Our contributions are as real as our identities.
Could you help to support In Common, for as little as £1 a month? Please help make us sustainable with a monthly donation. Visit: patreon.com/incommonsoton