by Sally Churchward.
A group of Southampton residents are pulling together to help get Ukrainian refugees settled and established in the city.
Melanie Tudjaroglu and her friend Kasia Davenport have been amongst those volunteering at the city's Polish Club to help sort and pack donations for Ukrainian refugees. 
With everyone busy getting the floods of donations ready to be sent to those in need, emails to the club had built up and when Melanie began to go through them she found many from Ukrainians, some still in Ukraine or Poland seeking refuge and some who live in the UK already, looking seeking help to get relatives to safety and she knew she had to help.
"There's not really a Ukrainian community in the area, so I saw we needed to help build one," says Melanie.
"So I asked 'what do we need?'. I've been a Scout leader for 25 years and I've got experience of organising things and also of safeguarding."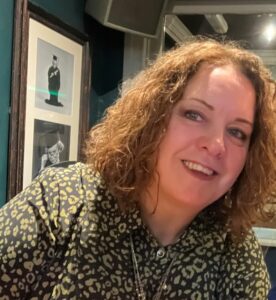 Melanie set up a Facebook group, Southampton Ukrainian Community Support Group, to provide support, guidance and signposting to hosts, and would be hosts, and refugees. 
This has ranged from advising a Ukrainian teenager who recently advised in the city on where to get his braces repaired – including members phoning round and eventually one of them paying for the work to be done  – to those further along in the hosting process advising others with questions.
And the group is stepping up their efforts, launching regular community drop in sessions for Ukrainian refugees and their hosts, beginning this weekend, on Saturday, 16 April, 12-2pm at The Cricketers Arms in Woolston.
The aim is to help people settle into the area as quickly as possible, forming bonds, finding out about services and facilities and so on. The group has also organised people donating 'welcome backpacks', which contain a variety of helpful items for everyone from babies to adults, to be given out at the support groups or collected directly.
Melanie and the rest of the team are amassing lists of local volunteers for various tasks, from people to serve tea and coffee and the drop-in sessions to translators who can speak a wide range of eastern European languages – the city has rallied round with people horrified by the invasion of Ukraine and wanting to do something to help those who have been displaced.
The group is also working with Southampton City Council and will be signposting agencies that may be of help, such as organisations that deal with trauma, places for housing advice and so on. 
The objective is to help the newcomers to settle into the area as smoothly as possible and to support them in forming their own community within the wider community of the city.
"After the war, Polish people in Southampton formed their own community, offering advice, support, friendship and more. We hope that we can facilitate something like that. The aim is that we will hand it over to people from Ukraine when they're ready, and it will become self-sufficient," says Melanie.
"Southampton is a diverse city. It's really nice to have so many different cultures together. We hope to help create a community hub but also link people in with the wider city."
As well as pointing people in the right direction, there drop-ins will offer a space to relax, have fun and make friends.
She hopes that they will be able to expand, and offer drop-ins at a variety of venues across the city, such as at Sure Start centres, with play equipment for younger children, with coffee mornings, chat and advice on hand. 
"We want to help people to start having positive experiences, after all the trauma they have gone and are still going through," explains Melanie. "It's all about those positive experiences."
For more information and to volunteer with the group, visit Southampton Ukrainian Community Support Group on Facebook.
There will be drop in community session on Saturdays from 16 April, 12-2pm at the Cricketers Arms, 50 Portsmouth Road, Woolston.
Main image artist: Grzegorz Lasota
We rely on donations from readers to keep In Common running. Could you help to support In Common, for as little as 25p  Please help us to keep on sharing stories that matter with a monthly donation. Visit: https://www.patreon.com/incommonsoton