On May 31st, Southampton's dreams of becoming City of Culture 2025 were dashed, when it was announced that the award was going to Bradford.
However, for the first time, all three runners up, including Southampton, are being awarded a grant of £125,000 by the Department of Culture, Media and Sport (DCMS). 
The group responsible for Southampton's bid, the Southampton Cultural Trust Team, have said: "At this stage, we are arranging to speak with the DCMS and discuss when and how we can access the grant and what the conditions of it will be."
But what do local people think should be done with the money, and how should Southampton move forward now the dust has settled on hopes of winning and some of the initial headache has subsided?
Here, some of our readers share their views. Please get in touch to let us know what you think should happen now. Do you think we should forget all about being a city of culture or should we just go ahead and do it ourselves? Should the money be passed to large organisations or small, grass roots groups? We came so close, what do we do next?
Please email us at: editor@in-common.co.uk to let us know what you think.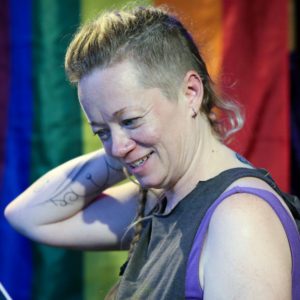 Jani Franck, artist and Art House performance venue and social centre director: "Absolutely every penny of it should be spent locally and it should be spent in as many grassroots places as possible, particularly those serving marginalised communities, where the money will have the most impact."
Resident, volunteer and chair of resident led community group SO18 Big Local, Kim Ayling: "The money should not be swallowed up in city centre events/projects. All the small community centres throughout the city, some struggling to stay open, should be recognised as a cultural space for everyone to share. It's not just about hiring a hall for a birthday party."
Charlotte Ndupuechi a local  resident, teacher and member of Friends of Freemantle Lake Park: "I would love to see a Southampton card, issued to residents to encourage them to use places like the Sea City museum, Tudor House and Gardens and the Mayflower Theatre, by getting a discount and more free to access days for local residents.
"I think the bid should have focused on how we bring culture into people's lives and make it more inclusive. Cost is a massive barrier in this city. Transport costs are so high, so that's another issue I would like to see addressed. Free travel for under 16 would be a great step in the right direction to encourage people to be able to explore what the city has to offer."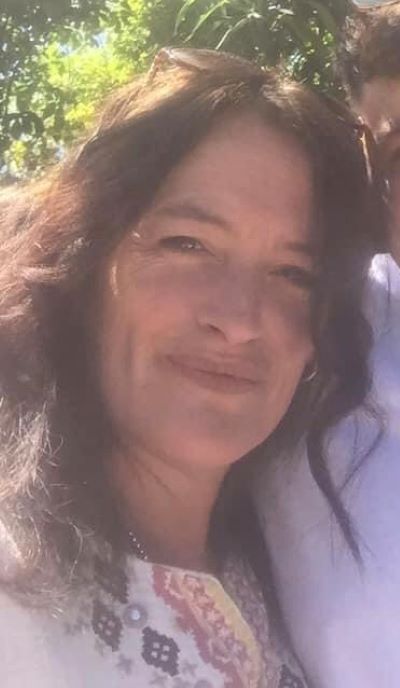 Helen Trimarco Ransome, a full time artist and antique restorer. Helen also produces artistic/creative events and projects for Southampton communities, is involved in Jerk Jam and is co-organiser of Art'el who manages small platforms for  local artists to sell their work.
"I wrote the proposals for the city of culture for the St Denys end of the river, so I was disappointed when we didn't win. That said, so much hard work went into the bid from a team that was totally dedicated to our city, I feel that work and commitment should not be lost.
"The £125k that was awarded to the city, I feel should be match funded as all funds would have been if we had won the title. This, along with businesses that had pledged money and sponsorship deals should still honour their pledges. There is nothing that our city cannot achieve when it sets its mind to it. Let us continue to lift the spirits of the people of Southampton and encourage them to succeed in making their city, our own city of culture.
"I also feel that the level of boosting people up during the lead up to the bid can have a catastrophic effect rippling through communities, especially for young people. Now that we have sat them on a pedestal, we cannot allow them to fall but to confidently stand up and be seen.
"We found the finances to support the Southampton 2025 team, let's continue to build on the work they have begun and find the funding to realise the dreams of the city of culture bid."
Dan Moorhouse, a local resident and historian. "I'd like to see the reopening of community centres on estates. That would be the big game changer. Also, fund God's House Tower to be open seven days a week. Advertise more,  as it's not easy to find cultural here. In fact it's probably the worst I've seen professionally or as a resident. Where's the regional support?"
Lotte Bakoji-Hume, of arts organisation African Activities, and resident: "I'd like to see events like Love where you Live in Northam properly funded. It's run on a shoestring at the moment and it's very awesome. It's focused on a litter pick, because dumping is the area's biggest problem. People that live there are often seen as the problem, but of course it's also people that live there that want to solve the problem. It's so, so much more than a litter pick with music and art activities and of course the fantastic Rope Walk garden."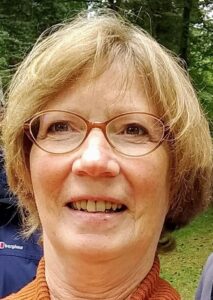 Liz Batten, resident and environmental campaigner: "It puzzled me that there was a kind of blank about sustainable Southampton during the bid process.  Environmental sustainability was a required part of the bid but hasn't been a feature of public discussions, even though I'm sure a lot of work was done behind the scenes. The integration of environmental and cultural policy was a key part of what DCMS wanted to see and that's something that should be taken forward regardless. By 2025 I'm sure that all of our lives will be impacted by many changes to lower carbon living, and I had assumed it would be a more visible part of the bid.
"I'd like to float a couple of ideas for ways forward, and how to spend the £125,000:
I've heard that there is talk of a Climate Commission being set up, and that might be one way forward, to help consider the many ways we can begin to integrate lower carbon living to the city. It would also be great to have a Citizens' Assembly on how the city can achieve its carbon reduction goals by 2025 and/or 2030. There is every possibility that this could happen via a project that is running at Southampton University. I believe our wonderful creative community should be regarded as primary amongst the ones who can help make all this happen because they can communicate in powerful ways with the whole of the city, and transform ideas into images, words and action that will resonate with all of us, in particular, helping us all imagine a happier, healthier, greener future, and how we might get there." 
Transition Southampton created Southampton Sustainability Directory, now badged as part of a new network, Southampton Climate Action Network.

Southampton Sustainability Directory – SoCAN: Southampton Climate Action Network (e-voice.org.uk)

  is in the process of being updated and is the best resource we have at present to show just how much activity is going on in the city which helps us use less carbon, share ideas about responses to the climate crisis, support local sustainable businesses and so much more. Once we have updated the directory with everyone we can find that is doing something to help the city get ready for zero carbon, in whatever way, then we could have a big launch this summer and really promote the city and all these good endeavours. Some funding for the maintenance and development of the directory would help promote further great low/no carbon initiatives across the City. The creative community is a vital partner in this work."
You can read more local people's ideas about how Southampton should respond to missing out on becoming City of Culture 2025 here:
Southampton missed out on being crowned City of Culture 2025 but the city still dares to dream big
What do you think should happen next, in the aftermath of Southampton missing out on becoming City of Culture 2025? Email us a comment, letter or opinion piece, and share your thoughts. Email: editor@in-common.co.uk
Can you help our funding appeal? We rely on donations from readers to keep In Common running. Could you help to support In Common, for as little as 25p  a week? Please help us to keep on sharing stories that matter with a monthly donation. Visit: https://www.patreon.com/incommonsoton
Main image by Mike Daish.