by Mike Daish.
I took my camera out with me around Eling, and in Southampton centre, catching the arrival of spring, at the same time as coronavirus also sweeps into the area.
The first three photos were taken at Eling near the little toll bridge and tide mill. These were taken while out on one of my regular little cycle rides which I always take my camera along as there always seems some thing worth stopping and taking a photograph of.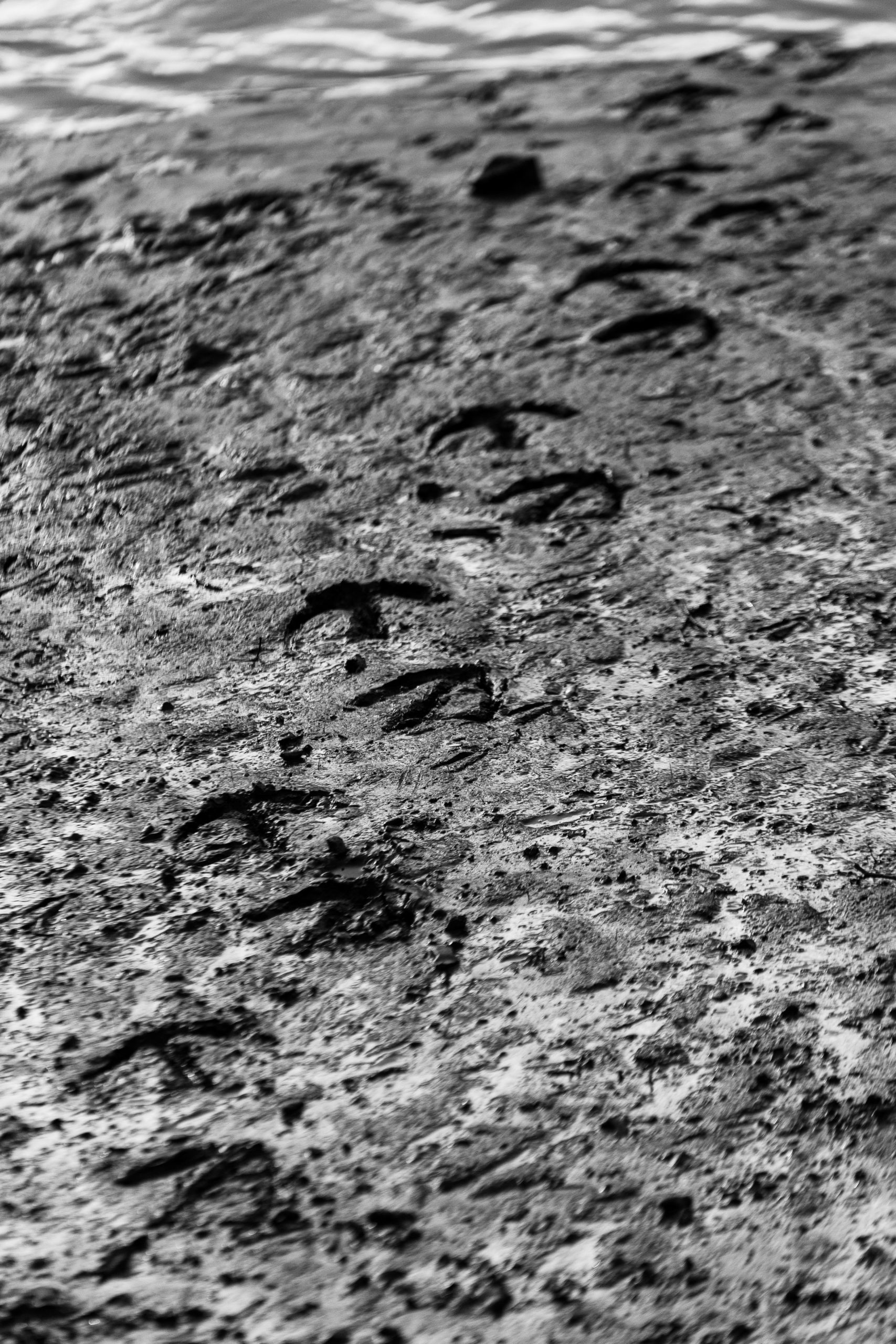 The first photo is of a swan's foot prints in the soft mud on the edge of the river, my mind saw little arrows pointing to the water first.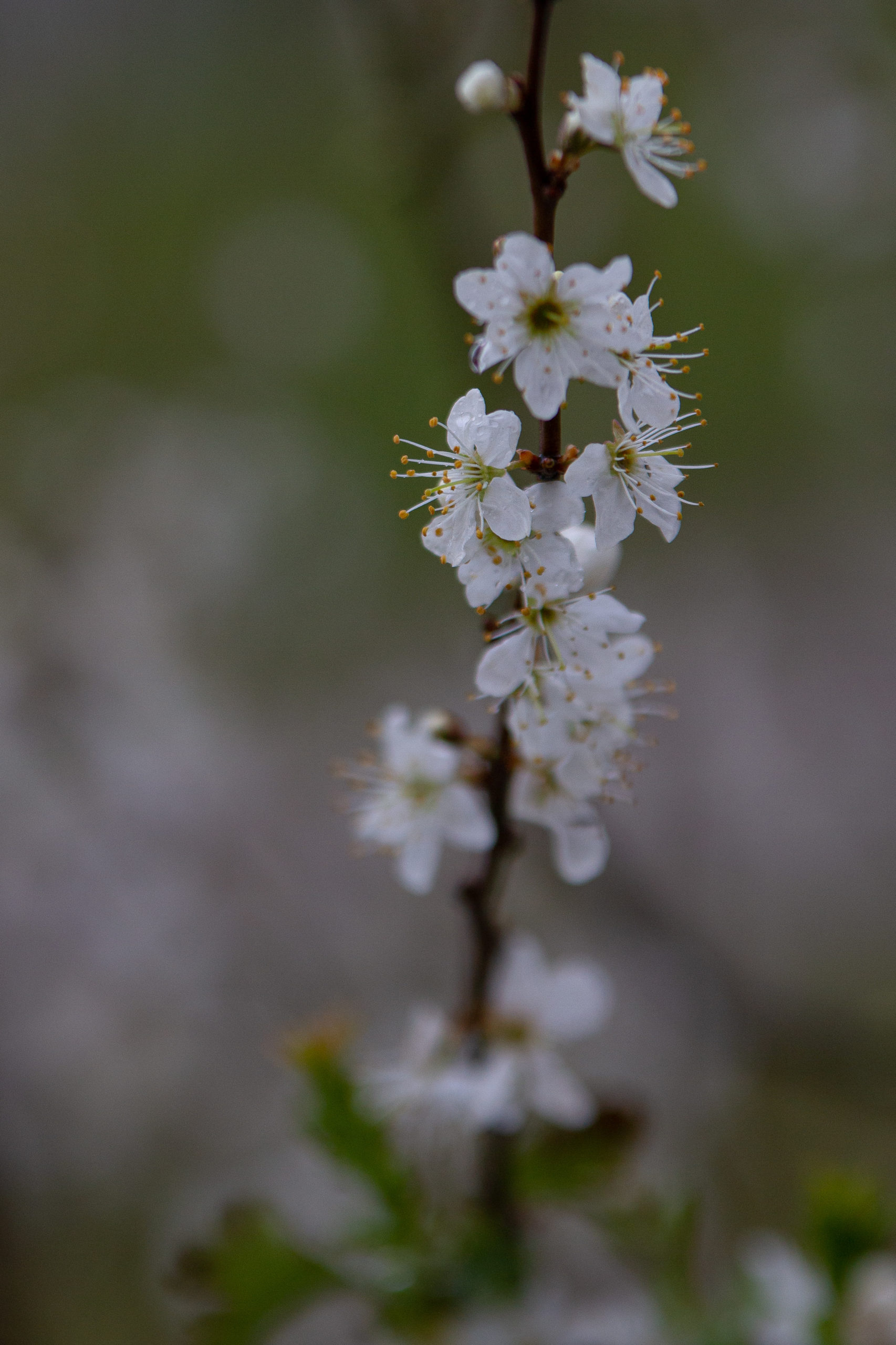 This photo is of a beautiful little flower the signs that hopefully brighter and warmer weather will soon be here again.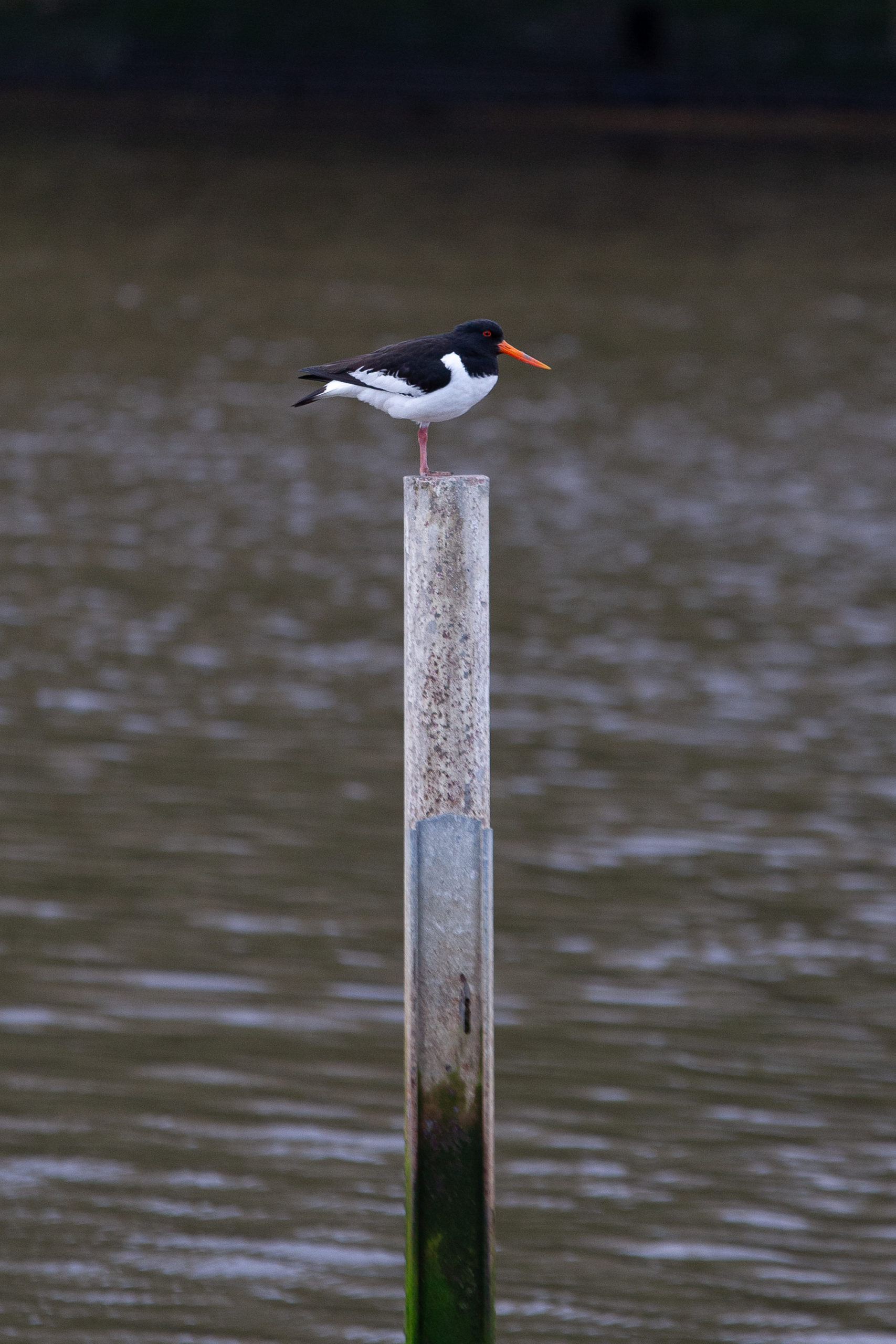 This is an oyster catcher. I have not seen one sit on a pole like this before, normally there is a gull of some type resting on it.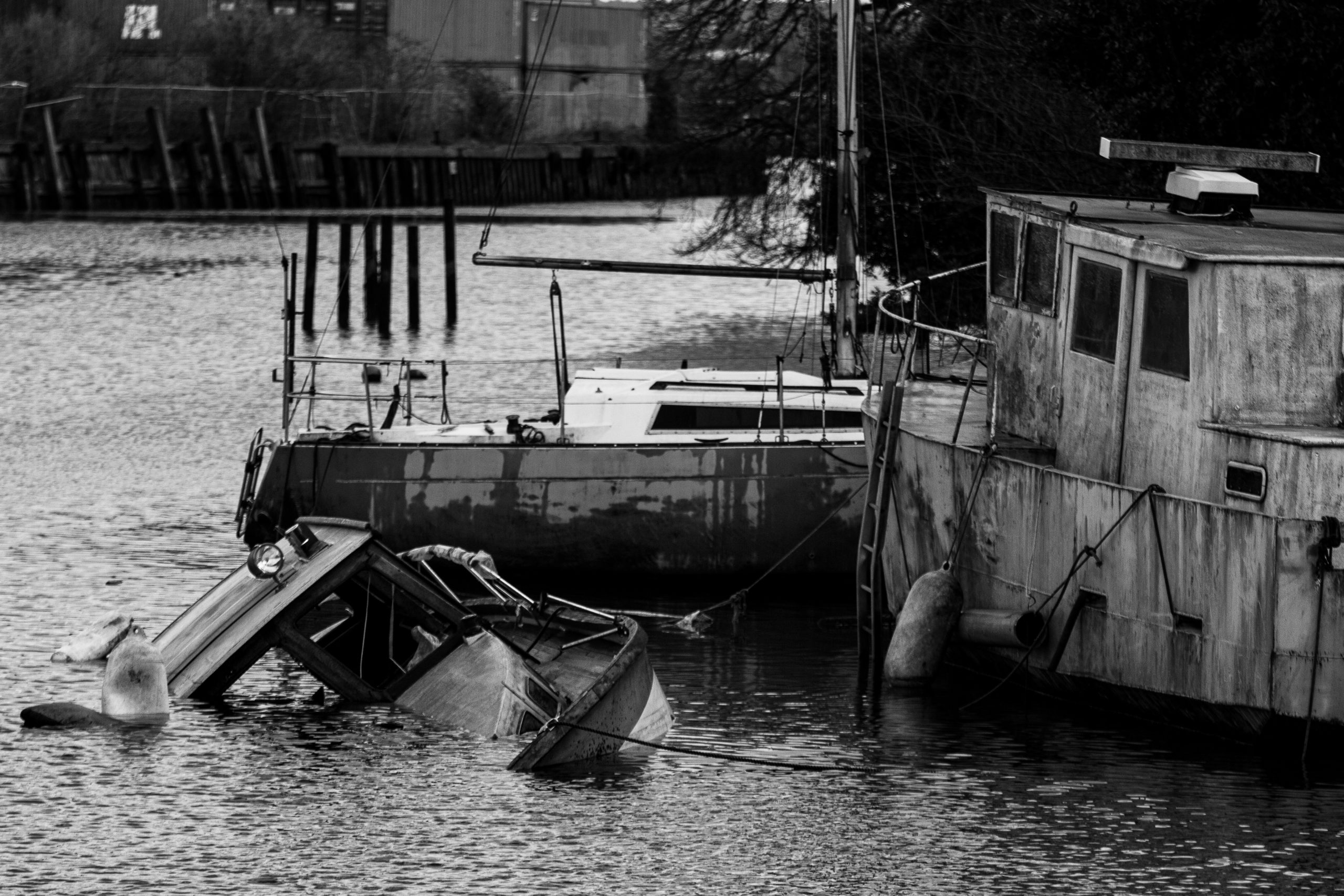 This photo shows signs of damage from the recent bad weather and high tides to local boats.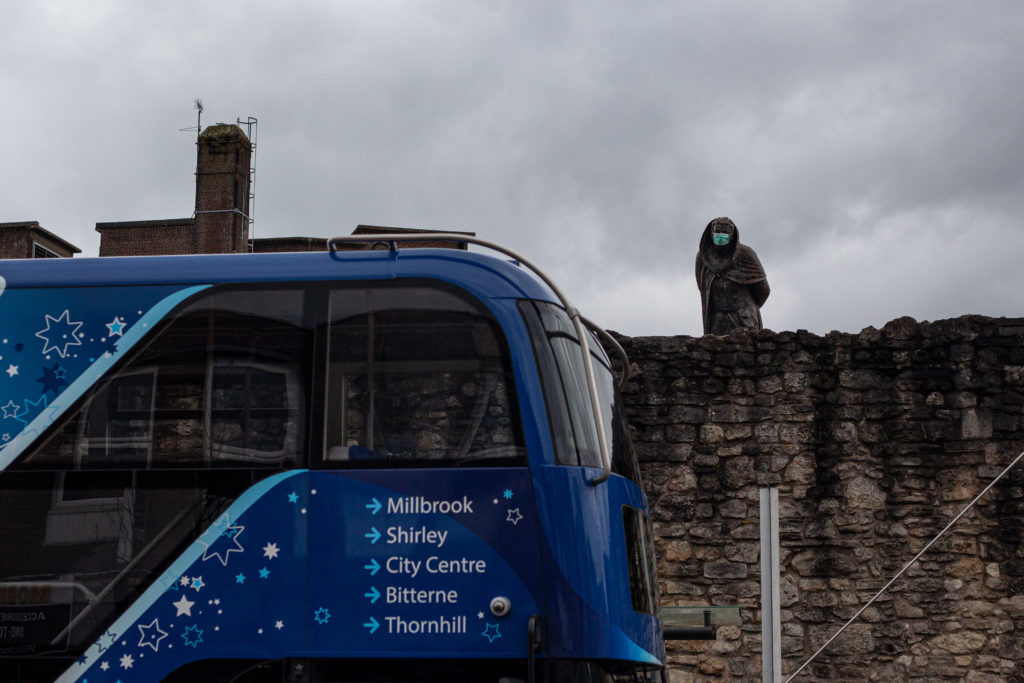 This was taken in Southampton of the old walls, near WestQuay. Some one had put a mask over the statues face which gave the scene a slightly more sinister look in my opinion.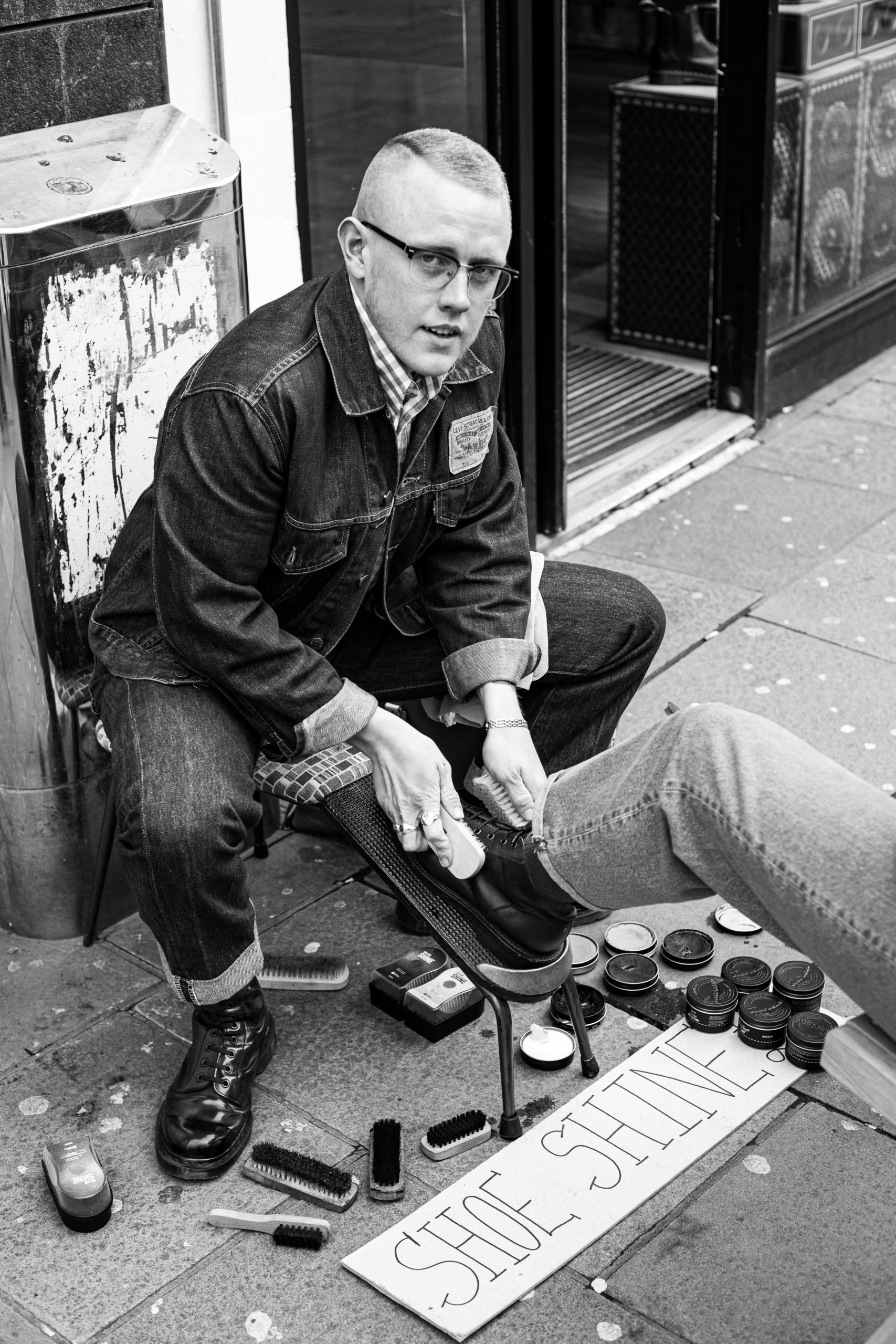 The final image is of a gent shoe shining on the high street, a nice sight to see and grab a picture of.