by Sally Churchward.
It is one of Southampton's best-loved independent shops, drawing in people from a wide area, thanks to its affordable, ethical stance.
But now vegan supermarket Rice Up has fallen on hard times, with only days to save it from possibly having to close its doors for good.
The shop strives to serve both planet and community as well as possible, selling only ethical produce, much of it loose, with prices kept down, to be affordable.
Director Dorothy Martin, one of the shops founders, explained that as well as only selling ethical, vegan produce, it has always been a core value that the shop should make this affordable for everyone. Both to reduce packaging and offer good value for money, the shop sells a very wide range of produce loose, allowing people to buy just as much as they need, and not waste money on fancy packaging.
The shop opened on 2013 and proved an immediate hit with shoppers. It currently offers the widest range of vegan products in store in the whole of Hampshire. But like so many other independent high street businesses, the pandemic has taken its toll, with many people switching to online shopping and footfall down in city centres. The situation has been worsened by recent break-ins, equipment breakdowns and spiraling wholesale prices.
For the first time since it opened, the shop has not been able to pay its rent, and is now over a quarter in arrears.
The loss of such a vibrant, ethical business would be a great loss for Southampton and beyond. In the hope of saving it, the shop launched a crowdfunder appeal before Christmas, with the goal of raising £20,000. But although more than 330 people have donated, the fundraiser is still more than 60 percent short of its target.
Extremely generous donors will be rewarded –  for the first eight people to donate £250, a day sail in the Solent on an historical traditional wooden yacht, the Golden Vanity, is on offer.
But the shop team are hoping to appeal for everyone who wants to see Rice Up remain open to donate a few pounds.
As one of the team said:  "Did you know, amazingly,  33,000 people have seen our post so far! We know it's a big ask, but that means if everyone who has seen our post is able to donate  £ 1 – yes £ 1 – then we could smash our target and save Rice Up!"
The people of Southampton have a history of rallying round their independent businesses.
When radical bookshop October Books needed a new home, not only were funds raised to allow the co-operative to buy its own building but a human chain of supporters was formed, to pass stock from the old shop to the new location, some 20 doors further down Portswood High Street, making international news in the process.
And in early 2020, city centre grassroots community venue The Art House launched a successful appeal to raise £25,000 to save it from having to close its doors, and allow for a transformation, meaning it could better serve the local community.
Will the people of Southampton and beyond come to the rescue again, to help maintain the city's unique character, with just 10 days to go for the fundraiser? The team at In Common hope so.
To visit the Rice Up fundraiser and donate as little as £1 (or £250 if you are feeling flush and fancy that sailing trip), click here.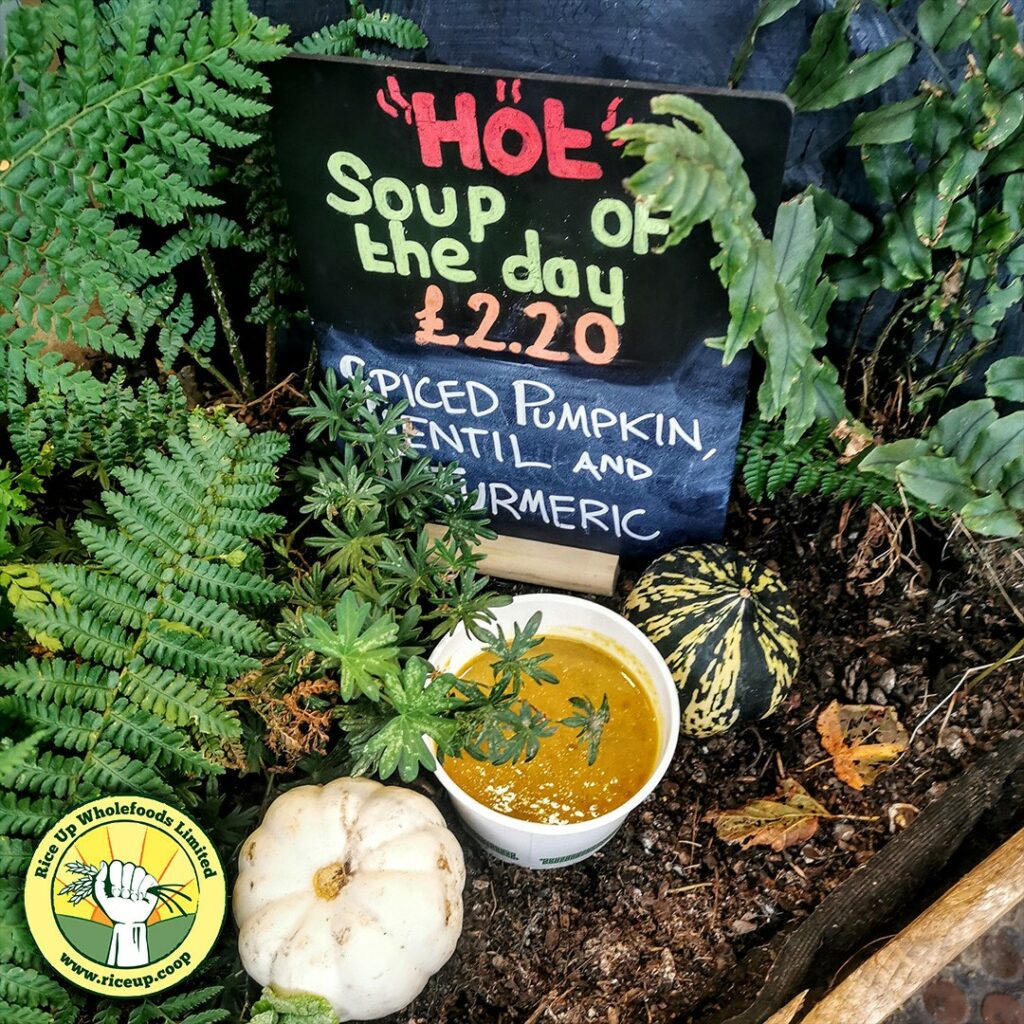 Could you help to support In Common, for as little as £1 a month? Please help make us sustainable with a monthly donation. Visit: patreon.com/incommonsoton