by Mike Daish.
I went out walking around Eling again a few days ago and took a few photos along the way.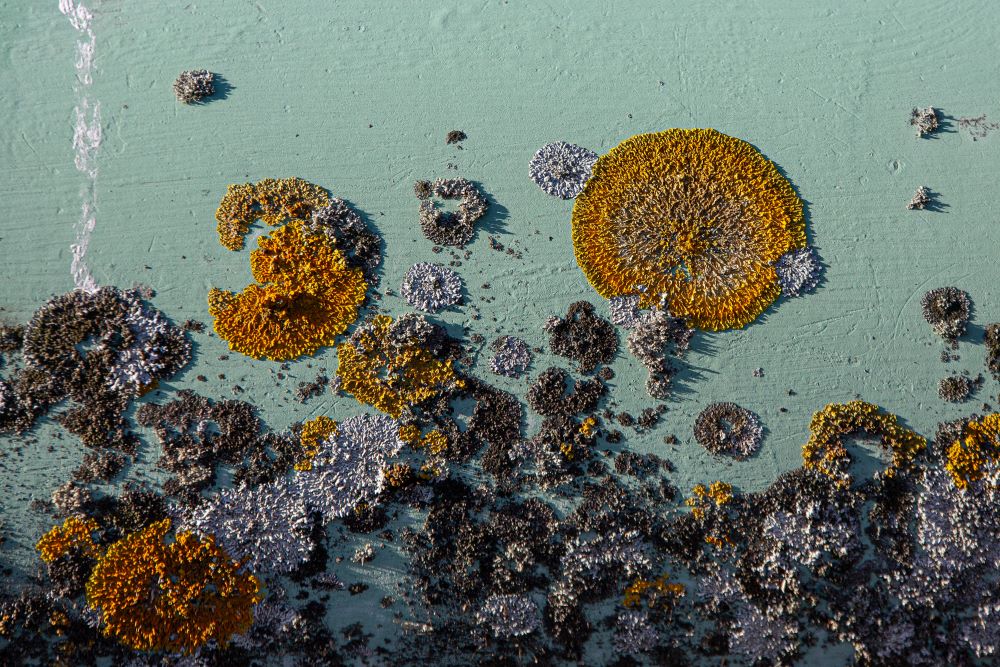 It is amazing to see the intricate details of the things living on the old pipe that runs along side the toll bridge. Like little explosions of colour, they remind me of fireworks going off in the sky.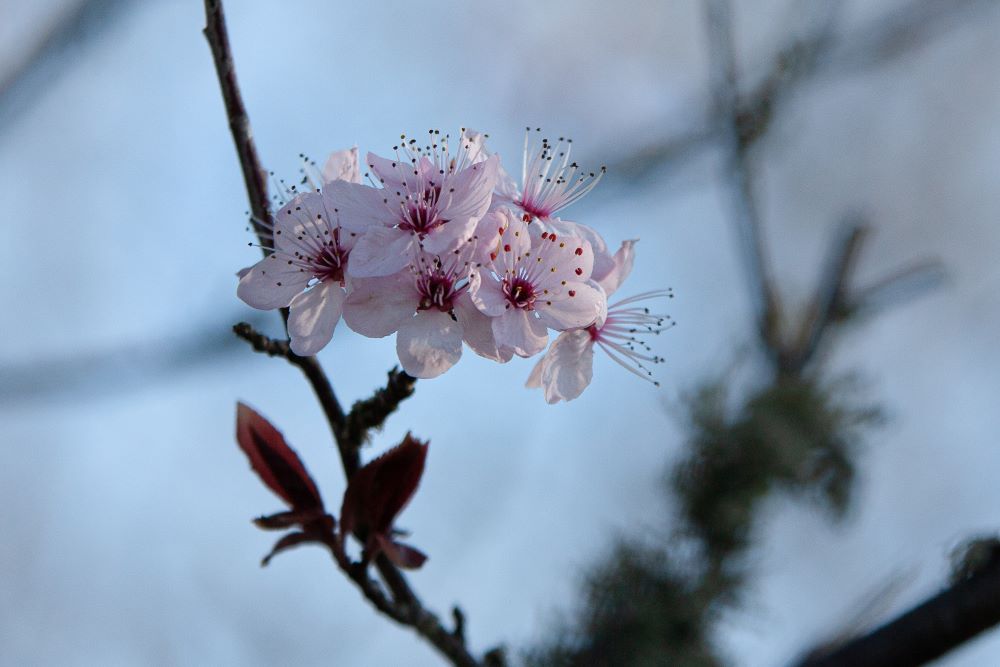 In the old grave yard it was uplifting to see the beautiful pastel colours of blossoms on several of the trees there. I will go back in a week or so and take a few more photos.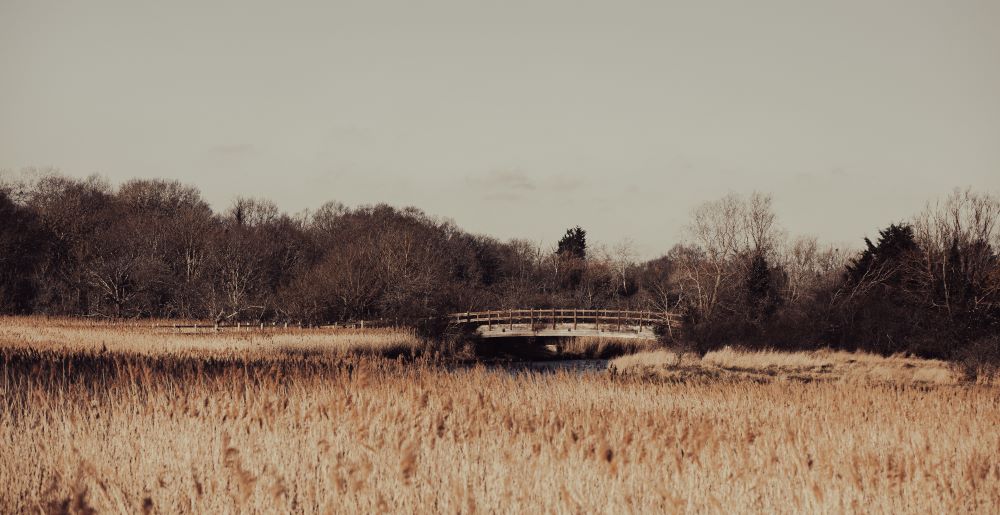 I added a filter to this shot of the little foot bridge. I love the gold of the reeds. I climbed onto the railing for this so I could get just a little water into the shot. I was a little shaky up there but I did it.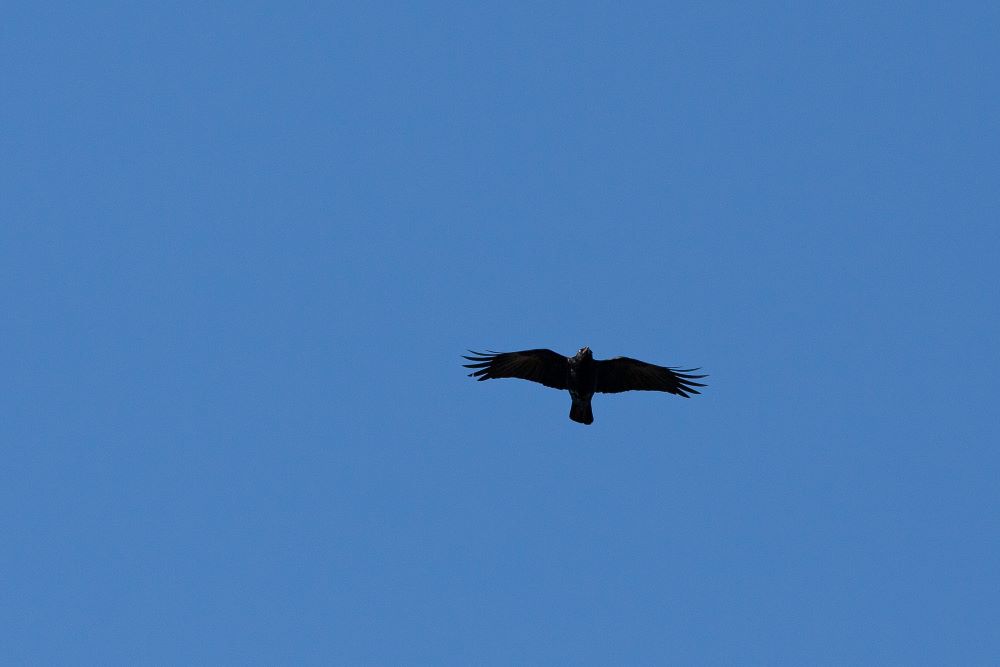 There were quite a few crows around, at least I think they were crows. This one flew almost straight over me but was very high so not much detail can be seen.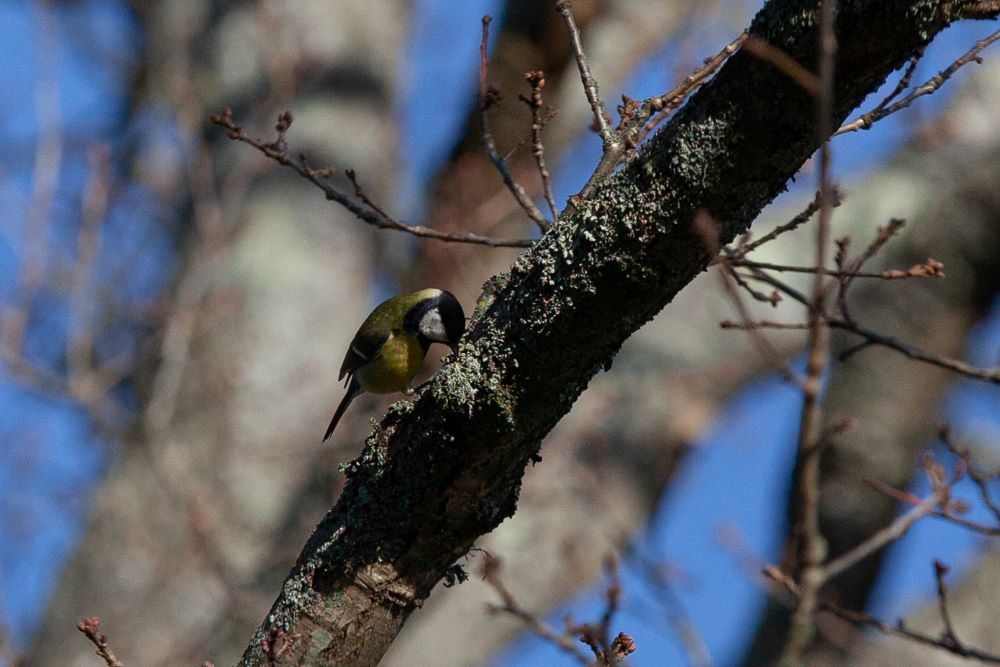 I sat on a bench for a while and just watched the river and this little tit which was hoping all over the little tree searching for something.  I took my mind off the rest of reality for a while, so time not wasted.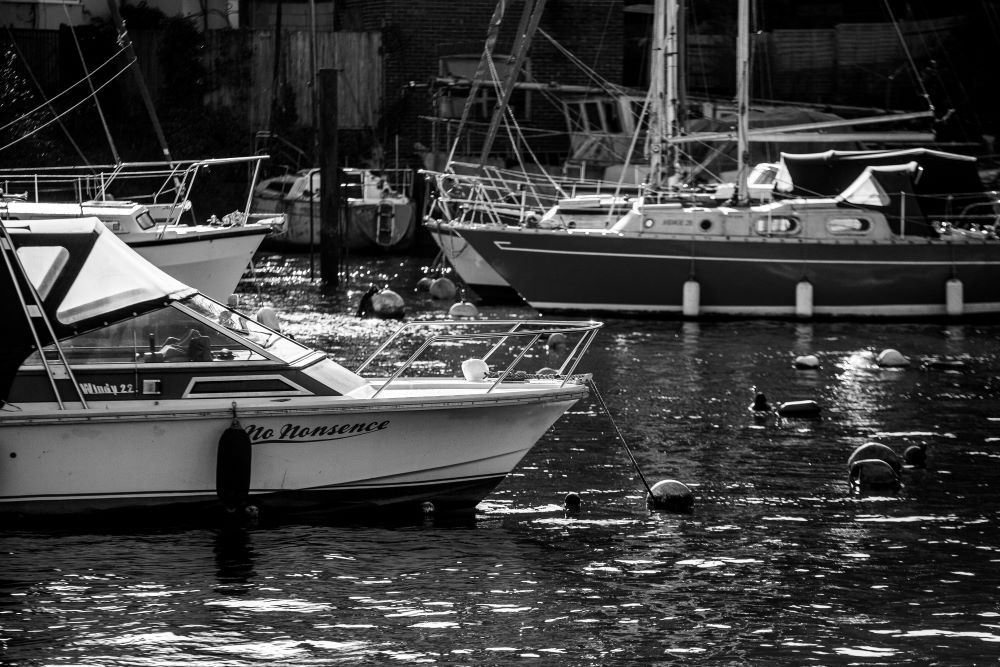 I had been out almost two hours and was thinking of heading home so walked back past the boats. No Nonsence (sic) at Eling today!