by Sally Churchward.
A Southampton shopworker will be addressing the council this week, in a bid to make the city's bus stops safer for shift workers. 
Beccy Ruddick, who works in a supermarket in Southampton, has to catch the bus to work at 5am, a time when it's dark and the streets are deserted. 
She began thinking more about bus safety when, due to roadworks, her usual bus was rerouted and she had to catch a bus from a different stop.
"I went to see the alternative bus stop, and it was just too frightening to stand there in the night," she says.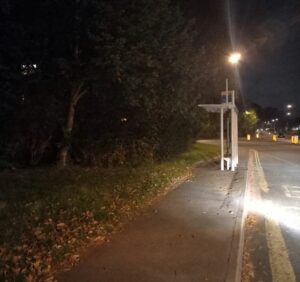 "It was badly lit, in the middle of nowhere, on a quiet road, next to a subway and near hedges and a field. I was so frightened that I walked the 45 minutes to work rather than wait. I looked at the other alternative bus stops, and they weren't that safe-looking either.
"I realised this was part of a wider issue of bus stop safety across the city," she continues.
"My fear for my own safety turned into anger and upset that the safety of public transport users hadn't been risk assessed.
"Town planners have a tendency to put bus stops in gaps between housing, because people don't want bus stops outside their houses. But that means that they're often located nowhere near any buildings, and that isn't safe if you're waiting there in the early morning or late at night."
Beccy adds that standing at a bus stop alone and in the dark can feel particularly vulnerable.
"It's not nice to walk in the dark, but at least you're moving. If you're standing waiting, someone can drive past in a car, then double back and attack you," she says.
"Often they're not very well lit and they can be placed badly, for instance next to subways.
"If you Google attacks at bus stops, you'll find lots of examples, and serial killers Fred West, Peter Tobin and Levi Bellfield all targeted people at bus stops."
Beccy notes that her bus journey was rerouted for six months, over the darkest months of autumn and winter. Carrying out the road works and the diversion in the lighter summer months would have made her experience feel less risky – but she doubts that such issues even occurred to the decision makers.
People who have to catch buses when it's dark are most likely to be those on lower incomes, working shifts, who may not be able to afford an alternative, safer means of transport, such as a car or taxi.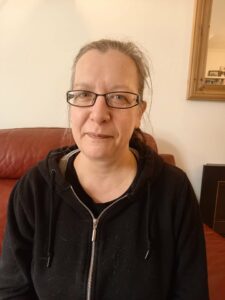 Beccy believes that part of the problem with bus stop safety is that the people who make decisions about their location, lighting and structure, as well as rerouting routes, are very rarely if ever going to be getting a bus alone at unsociable hours. These decision makers may not ever have to think about their own safety in the way that women and those who financially don't have the choice to use a safer option, do.
She adds: "For all the people who work a 9 to 5 job, if they stop and get a croissant or a coffee on the way in, the person who is serving them has had to arrive at work significantly earlier. Those people are likely to be paid less and more likely to be using buses to get to work in the early morning. 
"Anyone who works shifts is likely to be affected by unsafe bus stops – so people who work in shops, care work, cleaners, in pubs, restaurants and so on, often people in lower-paid work. Care workers often have to get to work very early, to get people out of bed in the morning.
"When I was taking photos of bus stops to present to the council, I chatted to a woman who was waiting there in the dark. She worked in domiciliary care, and she'd turned down work because the bus stops just felt too unsafe."
Beccy hopes that her deputation to Southampton City Council on Wednesday (March 23) will be the first step to making bus stops in the city safer.
She will be calling on the council to carry out a safety audit and hopes that this will then lead to action to make bus stops safer.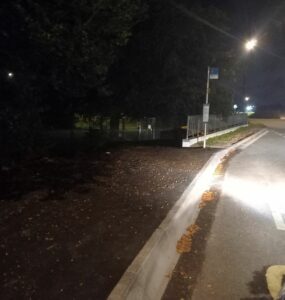 This could be changing the location of some bus stops, better lighting, better designed stops, such as having clear walls, which mean people can't be approached from behind but can also see if there is anyone waiting at the stop when they arrive, CCTV, and more.
Beccy has got together with other local women who are campaigning safer bus stops in Southampton. The group has spoken to other women in the city who share Beccy's concerns about travel safety.
The group, Safer Bus Stops, are calling for a regular city-wide audit of bus stops, improvement of bus stops which fall short in terms of safety and commitment of funding to ensure that Southampton becomes a safer city. 
"As a supermarket worker, over the pandemic, I was classed as a key worker, one of many thousands of us who kept our communities going at a very difficult time. Many of those key workers will have worked shifts. But my journey to work to a job which has been helping to keep everyone else safe and provided for does not feel safe," says Beccy.
"I would like the council to support providing shift workers with safe bus stops and safer streets."
To follow the campaign, search for #SaferBusStops on social media.
Could you help to support In Common, for as little as £1 a month? In Common is a not for profit organisation, currently run entirely by volunteers. Please help make us sustainable with a monthly donation. Visit: patreon.com/incommonsoton