by Sally Churchward, founding editor of In Common
I am proud to have been invited to be one of the ambassadors of Southampton's bid to become UK City of Culture 2025. I firmly believe that the city deserves to be selected for the accolade – here's why.
I came to Southampton from Southampton to go to university, and  this has been my home since then.
One of the things that I loved about the city from the outset was the sense of interconnectedness that it has, both physically and in terms of the people within it.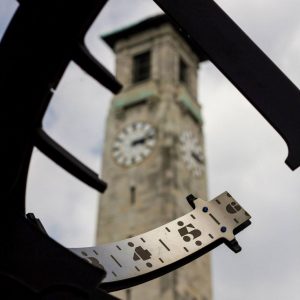 It has everything, and more, that a city should have to offer but having grown up in London I hugely appreciate the fact that I can walk from one end of the city centre to the other, if I feel like it, rather than getting a bus, two tubes and still having to walk at the other end. 
The fact that it is relatively compact probably contributes to the sense of interconnectedness the people have. It's been described to me as a big village and I think that's perfect – if you get involved in the cultural life of Southampton in pretty much any way, from Southampton Social Aid Group through the friends of parks groups to Write a Note poetry evenings, you find links between people: there's a huge sense of community. 
I was a features writer on The Daily Echo local newspaper for around 20 years and I loved finding out more and more about the fascinating people who help make this such a vibrant, enlivening and diverse city to live in, from a nationally recognised art gallery in Bitterne living room to Chrysalis charity, supporting transgender people. 
When I was made redundant I knew immediately that I didn't want to stop finding out and sharing all the wonderful fascinating people who help make our community so I founded the website, In Common, to keep telling those stories, as well as sharing things that may be missed by more mainstream media, and amplifying the voices of interesting, inspiring and often overlooked people in our city so that's what we do – I crowdfunded to set the website up and we run on donated time and money (through Patreon) to write about that is happening in Southampton and the people in it, and to provide a platform for people to write themselves.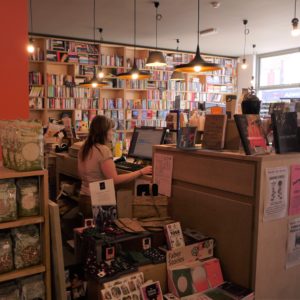 One of the wonderful things about Southampton and the work that I do, is that I'm forever uncovering things that I haven't found about before, from an amazing place for a walk to a creative community, partly because new things are springing up all the time in what is a really creative city. I love meeting with people, helping them tell their stories and sharing that.
One of the things that I love about Southampton is that so much of what makes it special is the grass roots stuff, and In Common is very much part of that culture. Southampton has its cultural institutions, The Mayflower, Southampton City Art Gallery, Turner Simms Concert Hall, The John Hansard Gallery, The Joiners, The O2,, our beautiful parks, Tudor House Museum and so on, in which people work very hard and we are rightfully proud of them. But So much of what happens in the city is people just getting on and doing things for themselves – very often for love, not money – because they see the need –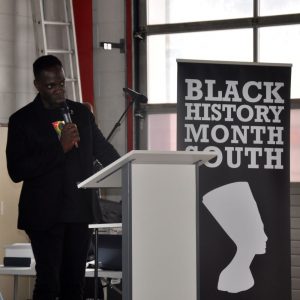 things like the Wire Wool speaker events, Black History Month South, Help the Homeless, The Art House, Friends of St James' Park, October Books, Our Version Media, People's Pride, Rice Up vegan supermarket, LeftFest, Southampton Transition, Rebel Gardeners and Cafe Thrive. Even if you look at one of our big arts organisations, a space, the people behind God's House Tower, which is a wonderful exhibition and cultural space, and The Arches studios, started out as two art graduates who were literally looking for 'a space' to put on their exhibitions.
Add to that all the incredibly talented musicians, writers, artists, poets, photographers, writers, DJs designers, there's an incredible amount of individual and collective creativity:  Scarlet Soho (pictured top), Band of Skulls, Soul 45 DJS, Kelly Sinclair, Tyrone, Delays, Solent Gay Men's Chorus, Creeper, Hunting Hearts, Tyrone, the late Greg Gilbert, Katie Isham, Dave Hubble, Anita Foxall, Clare Canning, DJ Hammy, Pandemonium, Spring Wise, FooR, Southampton Ukulele Orchestra – the list goes on an and on. For more on Southampton's creatives, click here.
Some of these have achieved international fame and praise, some have a local following, some are just doing their creative thing. 
Southampton is a completely unpretentious place. It got terribly bombed in the war and for a long time I think it was seen by both outsiders and many of its residents as little more than an urban shopping centre with some old walls. But I think there has been a wonderful explosion of appreciation of what the city has to offer, its incredibly rich history going back to Roman times, the diverse melting pot that being a port gives us, the size which allows people to forge meaningful connections, and the space to grow into and now Southampton isn't just a great place to live, it's a wonderful place to visit, with so much to offer and participate in. Coupled with that, more and more actually is happening within the city, from a cultural and community perspective.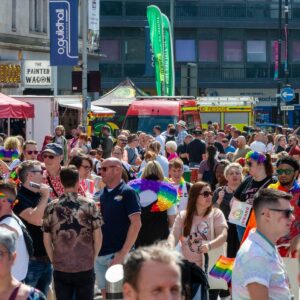 I hope that Southampton wins the city of culture bid. I believe we deserve to win, because we do have so much to offer, however you define culture, from classical concerts and fine art, via tiny gigs and street art, to people who devote their time to trying to stop anyone in the city from going hungry.
Winning wouldn't just bring more people into Southampton to give it and all it has to offer the attention it very much deserves, but would also help everyone in the city realise how much it has to boast. 
It's not a brash city and its people aren't very much in the habit of shouting about it what it has to offer and for that reason it can take a bit of digging to unearth its many gems – I hope that Southampton will win the bid as that would provide something of a treasure map to help more people to find the things that make Southampton special for them.
Could you help to support In Common, for as little as £1 a month? Please help us to keep on sharing stories that matter with a monthly donation. Visit: https://www.patreon.com/incommonsoton